Vitalik Buterin Feels Sorry for Solana – Reveals His Bold Insights & Solutions
Disclaimer: The text below is a press release that is not part of Cryptonews.com editorial content.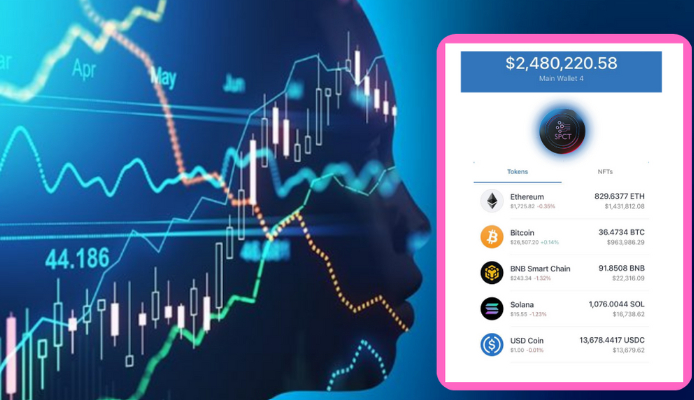 Vitalik Buterin, the Ethereum (ETH) co-founder, recently expressed empathy for Solana (SOL) amidst its regulatory scrutiny from the SEC.
In sharing his insights and solutions, Buterin showcased his visionary perspective on blockchain platforms' challenges.
While acknowledging Solana's (SOL) technical achievements, Buterin emphasized the importance of decentralization and robustness in ensuring the long-term success of any blockchain project.
Could he be referring to VC Spectra (SPCT)? Stay tuned to find out.
Insightful Perspective: Vitalik Buterin's Compassion for Solana (SOL) Sheds Light on Intriguing Dynamics
Vitalik Buterin, the mastermind behind Ethereum (ETH), expressed his disapproval of the SEC's regulatory actions targeting various cryptocurrency projects, including Solana (SOL).
Buterin took to social media, stating: "The one comment I'll make is that I feel bad that Solana and other projects are getting hit in this way.

"They don't deserve it, and if Ethereum ends up 'winning' through all other blockchains getting kicked off exchanges, that's not an honorable way to win, and in the long term, probably isn't even a victory."
In aggressive measures, the SEC has taken a strong stance against cryptocurrencies, penalizing significant exchanges, such as Binance and Coinbase, for "marketing unregistered securities," such as Solana (SOL).
While Solana (SOL) has been on the receiving end of the SEC's harsh regulatory measures, Solana (SOL) insists it operates as a commodity.
More precisely, Solana's (SOL) network aims to expedite transactions within the decentralized finance (DeFi) and NFT industries.
In the aftermath of the SEC's classification, Solana (SOL) faced a substantial price drop. However, Solana (SOL) made a noteworthy recovery in the past week, soaring by 12.18% to $19.33.
Analysts say the bulls will likely take action, pushing Solana's (SOL) price to $21.45 in the coming weeks.
VC Spectra's Explosive Rise Ignites Investor Interest
Vitalik Buterin further stated that the primary challenge does not originate from rival blockchains but from the ongoing and fast-paced growth of a centralized world that is being imposed upon us.
And that's where VC Spectra (SPCT) comes in. As a decentralized hedge fund, VC Spectra (SPCT) invests in blockchain startups, democratizing access and generating returns through decentralized governance.
Furthermore, VC Spectra (SPCT) strategically distributes 40% of its funds to diversified portfolios and 40% to specific ICOs.
The remaining funds are channeled to reserves and fund management.
Prioritizing enhanced security and functionality, VC Spectra's native token, SPCT, is developed on the Bitcoin blockchain.
It adopts the BRC-20 standard, empowering users with decentralized trading and seamless asset management.
Unique to SPCT is its deflationary model, featuring a burn mechanism that progressively reduces the token supply.
Moreover, VC Spectra (SPCT) offers investors voting rights, ensuring that investors' interests are aligned with the platform's mission.
VC Spectra (SPCT) also rewards investors with exclusive access to pre-ICOs, buybacks, and quarterly dividends from investment returns.
Through sustainable investment strategies and income-generating opportunities, VC Spectra (SPCT) provides a pathway to financial growth without needing initial capital.
As VC Spectra (SPCT) enters its second public presale phase, investors can expect the price to climb from $0.008 to $0.011, guaranteeing a substantial 37.5% return on investment.
With an irresistible value proposition, VC Spectra (SPCT) has prompted a remarkable 62.05% purchase of its available SPCT supply.
Early investors targeting the $0.08 launch price stand to gain 10x returns, making VC Spectra (SPCT) an enticing opportunity.
So, now is the time to take action and secure your stake in this promising venture.
Learn more about the VC Spectra presale here:
Presale: https://invest.vcspectra.io/login
Website: https://vcspectra.io
Telegram: https://t.me/VCSpectra
Twitter: https://twitter.com/spectravcfund
---