Venmo's Cash Back to Crypto, Investment Flows + More News
Get your daily, bite-sized digest of cryptoasset and blockchain-related news – investigating the stories flying under the radar of today's crypto news.
_____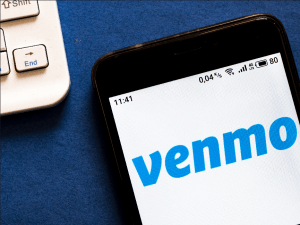 Adoption news
Venmo said it has launched Cash Back to Crypto, a new way for Venmo Credit Card customers to automatically purchase cryptocurrency from their Venmo account using cashback earned from their card purchases. These purchases will not have any transaction fee associated with the purchase, with a cryptocurrency conversion spread built into each monthly transaction, they added.
The Japanese Financial Services Agency Commissioner Junichi Nakajima told Bloomberg he's open-minded about the potential benefits that cryptoassets like bitcoin (BTC) possess as a quick and cheap way to send cash. However, he also said that the country needs more convincing of the merits for making cryptocurrency investing easier for its population.
American movie theater chain AMC announced in an earnings call that it would start rolling out technology to let moviegoers in the US pay for their tickets and snacks in BTC by the end of the year, CNN reported. CEO Adam Aron added that the company was also "exploring how else AMC can participate in this new burgeoning cryptocurrency universe."
Investments news
Digital asset investment products saw the 5th week of outflows totaling USD 26m, although the magnitude of the outflows is much less than May and June, CoinShares said, adding that ethereum (ETH) market share is again rising and now represents 26% of investment products, compared to 11% at the beginning of 2021.

MTD - month-to-date; YTD - year-to-date; AUM - assets under management. Source: CoinShares

Helium Network, a decentralized peer-to-peer 5G wireless network, has raised USD 111m in a token sale led by Andreessen Horowitz, Bloomberg reported. The transaction was structured as a purchase of Helium's native token, HNT, and included participation from Ribbit Capital, 10T, Alameda Research, and Multicoin Capital, the report said, adding that HNT is structured to give incentives for the expansion of Helium's 5G network that provides internet access.
Liquality, a multichain browser extension wallet with built-in swap capabilities, said it has closed a USD 7m funding round led by Hashed and Galaxy Digital. With this funding round, Liquality aims to expand on its value proposition by integrating new chains, create native dapp (decentralized application) experiences in the wallet, and improve the "broader crypto landscape's user experience and accessibility."
Crypto exchange CoinDCX has raised USD 90m in its Series C funding round at a valuation of USD 1.1bn. The funds will be used to "build an array of next-generation products with cutting-edge innovations," they said.
Digital asset exchange Blocktrade has raised EUR 22m (USD 25.8m) from private investors in 33 countries, including over 6,000 investors across Europe. With the raised capital, improvements will be made in security, fiat gateway, and market-making, they added.
Blockchain-focused VC firm Eden Block has raised USD 27m in a funding round from unnamed investors, to be used in its investment strategy in "builders of the new Open Internet," they said in an announcement. Eden Block's investments will focus on building Web 3.0, digital communities, and institutional adoption, among others.
California-based crypto trading platform FalconX raised USD 210m, valuing the company at USD 3.75bn, or five times more than five months ago, Bloomberg reported, citing CEO Raghu Yarlagadda. The funding round was led by Altimeter Capital, Sapphire Ventures, B Capital Group, and Tiger Global Management.
Mining news
CleanSpark, a listed "clean Bitcoin mining" and software and services company, said it has closed on its USD 6.55m acquisition of an additional nearly 87,000 square foot data center in Norcross, Georgia, to increase the company's Bitcoin mining operation. The company said it expects to complete the installation of the mining infrastructure and have the miners running by late 2021.
Blockchain news
Quantum software company Cambridge Quantum has announced the launch of a paper that demonstrates a solution that protects against any type of attack by a quantum computer. They claim that the technology makes blockchain secure from quantum computers.
Distributed job market HUMAN Protocol has announced its collaboration with blockchain technology company Elrond Network (ERD) to enable a global network of workers to operate at an internet-scale. The collaboration will focus on building the tools and integration mechanisms through which data exchanges can be built on Elrond, which will, in turn, allow workers anywhere in the world to select tasks and get paid for their labor.
Marketing news
Major crypto derivatives exchange FTX announced a long-term relationship with entrepreneur, venture capitalist, and Shark Tank investor, Kevin O'Leary. He will be taking an equity stake in both FTX Trading Ltd. & West Realm Shires Services Inc. along with being paid in crypto to serve as an ambassador and spokesperson for FTX, they added.
Career news
___
(Updated on August 11, 2:38 UTC: Helium Inc. changed with Helium Network.)
---