Venezuela's Response to the COVID-19 Pandemic? More Petro!
Venezuela's economic situation – already perilous before the coronavirus pandemic – is now worsening due to the spread of the deadly disease. And with the fiat bolivar struggling, Caracas once again appears to be turning to its own, oil-backed token, the petro (PTR), in the search for economic answers.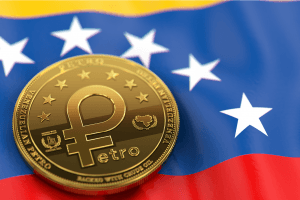 Per Diario Bitcoin, the National Association of Cryptocurrencies (Asonacrip), a private non-profit group closely allied to Caracas, has proposed a sweeping range of measures that could see the controversial token – which has been banned by the United States – used in a nationwide fight against the virus.
Asonacrip suggests allowing citizens to pay their taxes in petro, open 335 more petro regional sales offices throughout the country and create petro trusts for workers, as well as offering petro credits for companies.
The proposals involve making use of the Patria digital platform, which currently allows citizens to receive bitcoin (BTC) and altcoin payments from overseas.
The organization also suggests using the same platform to enable petro loans, and possibly even allow citizens to access petro-powered benefits and welfare payments online.
Although Asonacrip's recommendations are not binding, the group's proposals have been a major talking point on Twitter, as well as in the mainstream media, with many critics and supporters expressing their views.
And Diario Bitcoin says that Asonacrip's somewhat far-fetched solutions could become reality "at any moment" – particularly as Sunacrip, the country's crypto agency, has already stated that it intends to use Patria to regulate the crypto industry. Caracas has also talked of turning the Patria platform into a crypto exchange, with bolivar-PTR pairings – creating what would be the country's biggest crypto exchange.
Furthermore, Asonacrip has previously made forecasts about government crypto policy, the majority of which have been proven correct – an indicator that Caracas is now testing the waters ahead of a possible petro-powered solution to the worsening crisis.
---