VC Spectra's Token, SPCT, Prepping for a 127.27% Hike in Stage 3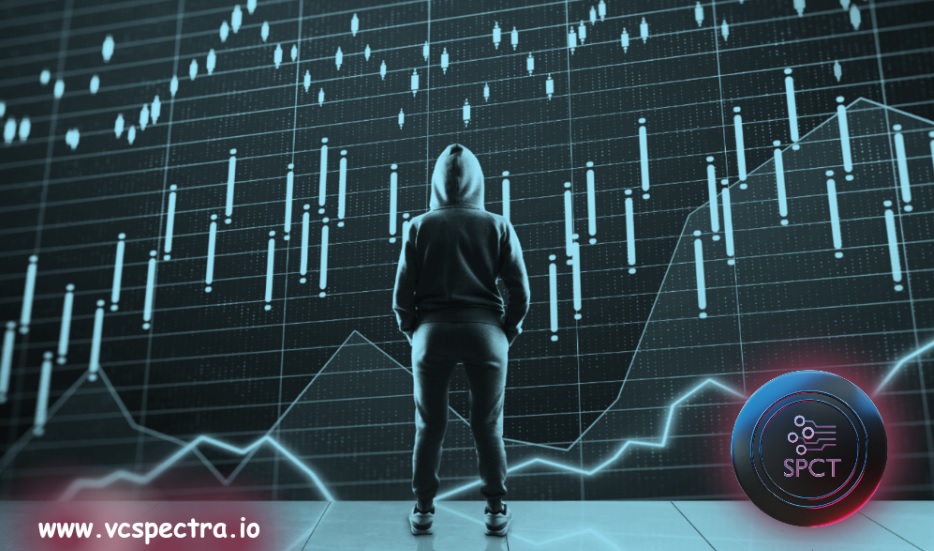 Successful and promising public presales are a rare sight in the crypto world these days. So, when people saw how much promise and potential VC Spectra (SPCT) could bring, they immediately sprung into action. Recently, VC Spectra entered Stage 2 of its public presale and saw a 37.5% rise in price while doing so. And as Stage 2 wraps up, Stage 3 will be even more successful, bringing in 127.27% price increases with it. Let's find out more, shall we?
VC Spectra's Past, Current, and Future Presale Returns
Having a successful presale as VC Spectra (SPCT) has had so far can only indicate one thing - that VC Spectra (SPCT) has people excited and geared up for what's coming next. But before we dive a little deeper into VC Spectra's future plans, we'll take a look at its previous numbers.
Namely, VC Spectra (SCPT) started off its market debut with a highly successful private seed sale, where it raised $2.4 million. After that, VC Spectra released its token, SPCT, for presale, starting out at $0.008 per token.
Stage 1 ended quickly as thousands of investors snatched up as many tokens as they could, and SPCT is currently in Stage 2 of its presale. So far, 48,818,061 VC Spectra (SPCT) tokens have been sold, and the price has jumped to $0.011. But that's not all.
As the presale continues in full swing, SPCT is set to enter Stage 3 next, where it will trade at $0.025, which will mark a 127.27% hike from the current price.
So, it should come as no surprise that crypto experts are advising investors to buy up SPCT tokens now while VC Spectra (SPCT) is still in public presale. Also, once the presale ends, SPCT will be trading at $0.08, which will mark a 900% spike from the initial price and a 627% jump from the current price.
VC Spectra (SPCT), Dubbed the Most Promising Fintech Project on the Market
VC Spectra (SPCT) is a decentralized hedge fund that provides people worldwide with access to high-potential investments, including tech startups and blockchain projects. Each investment is carefully researched, analyzed, and selected before it even becomes a part of a portfolio, and after the funds are allocated and invested, VC Spectra (SPCT) continues creating value for its users, ensuring the highest possible returns and minimal risk.
By spending a copious amount of time and conducting meticulous analysis of every investment that flows through the market, VC Spectra (SPCT) aims to become a leading innovator in Fintech and provide users with long-term value and benefits.
With VC Spectra (SPCT), users can succeed in a $trillion industry and get excellent benefits while they're at it, including access to exclusive pre-ICOs, quarterly dividends, voting rights, and buy-back options. Also, they can invest in a wide range of crypto sectors and markets, effectively diversifying their portfolios and minimizing their risk.
VC Spectra (SPCT) is mainly focused on investing in ICOs (Initial Coin Offerings), as those are the projects that bring the biggest growth potential and, in turn, the biggest returns. However, Spectra also has funds that focus on investing in one single crypto sector, such as the NFT market, DeFi, etc.
Even though VC Spectra picks the investments and creates the portfolios, it still allows users complete control and uninterrupted access to their assets and investments. Namely, SPCT holders can see how their portfolios are performing and keep track of their assets at all times via the blockchain, as VC Spectra stores all information in secure smart contracts on the blockchain.
VC Spectra ensures that all its investments are successful by using comprehensive AI trading algorithms and strategies that allow it to analyze market data in real-time, discover and follow trends, make informed and accurate price predictions, and overall conduct sound trades and investments.
And since VC Spectra doesn't require its users to have any investing or blockchain-related knowledge, it can help people with zero experience become highly-successful traders and investors. This is also one of the driving forces behind VC Spectra's success, as it has opened a $trillion market to millions of people who otherwise can't make successful trades and investments.
By buying the VC Spectra token, SPCT not only will users enjoy access to lucrative investments, but they'll also be able to participate in decision-making and token sales.
Learn more about the VC Spectra presale here:
---