VC Spectra (SPCT): The Sleeping Giant Amongst Giants like Bitcoin (BTC) & Ethereum (ETH)
Disclaimer: The text below is a press release that is not part of Cryptonews.com editorial content.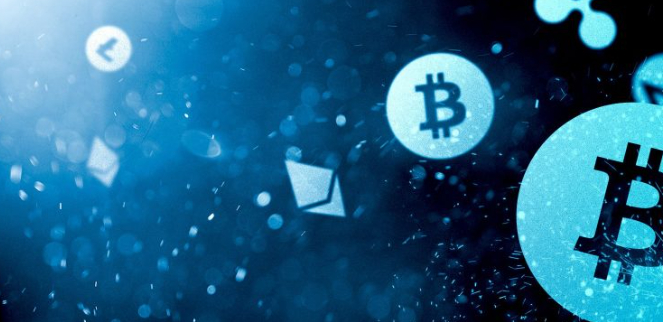 Bitcoin (BTC) and Ethereum (ETH), the two giants of crypto, couldn't avoid the turbulent waves of the bear market in mid-August. Recently, the SEC has decided to delay its decision on Bitcoin (BTC) ETFs.
Meanwhile, Ethereum (ETH) saw a price boost after Polygon announced support for Ethereum ZK-powered layer 2s.
But the sleeping giant garnering attention among new DeFI projects for its remarkable growth is VC Spectra (SPCT).
Let's explore why investors consider VC Spectra (SPCT) a sleeping giant, which can be the best crypto to invest in.
The SEC Delays Decision on BTC EFTs: What's Next In The Bitcoin Future?
On August 31, 2023, the U.S. Securities and Exchange Commission (SEC) delivered news that sent ripples through the cryptocurrency industry, including BTC.
The SEC announced the postponement of its decisions on seven Bitcoin (BTC) exchange-traded fund (ETF) proposals.
This move by the SEC, which allows for a maximum delay of 240 days or roughly six months, added to the frustration of those in the crypto space wondering about the Bitcoin future.
In response to this news, Bitcoin (BTC) saw a dip in its price. Before the announcement, BTC was valued at $27,456 on August 31.
Following the news, the BTC price fell to $25,362 on September 1, marking a Bitcoin drop of 7.6%.
As the crypto industry grapples with these developments, there's growing support for collaboration between regulators and Congress to establish a robust regulatory framework for cryptocurrencies.
The Bitcoin future and the broader crypto market hinges on the outcome of these discussions.
Ethereum Price Prediction: ETH Soars After Polygon Announced Support
Exciting developments are underway in the Ethereum (ETH) ecosystem.
On September 1, 2023, it was announced that Ethereum (ETH) is set to welcome new layer 2 (L2) protocols based on Polygon's recently unveiled open-source codebase, the Chain Development Kit.
This innovative technology harnesses zero-knowledge proof (ZK-proof) techniques, promising enhanced security and lightning-fast transaction finality.
In response to this news, Ethereum (ETH) witnessed a surge in price. On September 1, ETH was valued at $1,603.
However, following the announcement, the ETH price climbed to $1,635 on September 2, marking a climb of 2% within 24 hours.
As for ETH price prediction, Ethereum (ETH) is poised for further growth as it explores the possibilities offered by ZK-proof technology.
With its commitment to enhancing scalability and security, ETH price prediction is optimistic.
VC Spectra (SPCT): A Sleeping Giant Among Altcoins to Watch
Bitcoin (BTC) and Ethereum (ETH) have reigned in the market for almost a decade now as Ethereum vs Bitcoin is always discussed, but VC Spectra (SPCT) can give tough competition to these top crypto coins.
VC Spectra (SPCT) is a decentralized hedge fund known for its exceptional returns for investors by utilizing an advanced AI algorithm.
At the core of its innovation is the SPCT token, built on the Bitcoin blockchain. The supply of VC Spectra (SPCT) reduces over time through a deflationary mechanism.
Moreover, VC Spectra has recently announced the payout of dividends to investors during the public presale. Its public presale is currently in Stage 3 with a token price of $0.025.
SPCT was priced at $0.008 in Stage 1, implying a stunning 212.5% profit for Stage 1 investors.
New Stage 3 VC Spectra (SPCT) investors are set for 32% profit as the public presale enters Stage 4 with a price of $0.033.
In addition, the public presale will end with a token price of $0.08, guaranteeing a whopping profit of 220% for new Stage 3 VC Spectra (SPCT) investors. Those who join now are also in for a 10% deposit bonus.
Learn more about the VC Spectra presale here:
Presale: https://invest.vcspectra.io/login
Website: https://vcspectra.io
Telegram: https://t.me/VCSpectra
Twitter: https://twitter.com/spectravcfund
---