Vague News From Ripple Fails To Propel XRP Prices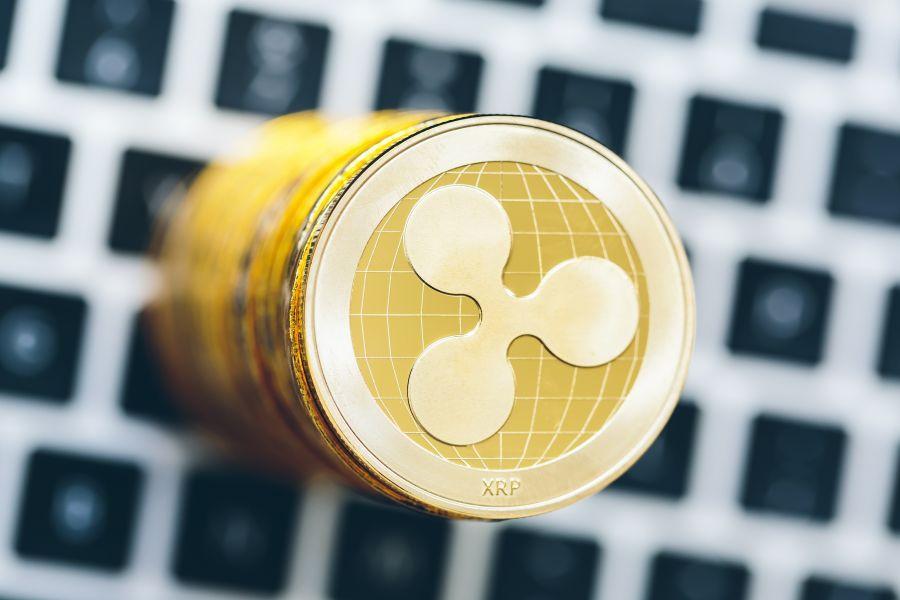 The US-based fintech company Ripple's On-Demand Liquidity (ODL) network has seen its share of transactions over RippleNet double since Q3 of last year, the company said. But despite the announcement that lacked specific numbers, the price of XRP, the token that can be used in ODL, is nearly unchanged since before the weekend.
The growth in the use of Ripple's ODL network was shared on Twitter by Asheesh Birla, general manager of RippleNet, and retweeted by Ripple CEO Brad Garlinghouse, saying that ODL now accounts for 25% of the dollar volume over RippleNet. However, the company did not provide any other numbers.
In the past, some of the money transfer and remittance companies that have partnered with Ripple have avoided using ODL and the XRP to source liquidity, choosing instead to rely entirely on fiat to complete their transfers. This has long frustrated holders of XRP, who have wished to see greater use of XRP.
With the news of the increased use of ODL this weekend, the expected outcome would therefore be for XRPs price to rise. And although slightly higher prices were seen on Saturday and Sunday, much of the gains were erased by Monday, when XRP again fell.
Judging by the comments on social media, there was also some dissatisfaction over a perceived lack of transparency from Ripple's side in the way the numbers were presented.
"These bar charts are encouraging, but no actual metrics. Thanks though," one user said about the charts from Ripple, which were presented without any figures on the y-axis on the left.
A similar sentiment was also shared by other users, with another saying "Next good question is why we are talking about relative growth. I would really like to see some numbers on the scale."
Meanwhile, an announcement this weekend from Wrapped.com, a provider of custodial cross-chain bridges for institutions, said that the company will be "officially supporting" XRP on the Ethereum (ETH) blockchain by this December.
Wrapped XRP (wXRP) on Ethereum will be made possible thanks to a collaboration with the Asian digital asset custodian Hex Trust, and the plans are said to benefit XRP holders by giving them access to the wide variety of decentralized finance (DeFi) applications that exist on Ethereum.
At 13:34 UTC on Monday, XRP traded at USD 1.09, up a mere 0.7% over the past 24 hours. The price is also nearly unchanged over the past 14 days, but remains up by almost 5% for the past 30 days.
1-year price of XRP: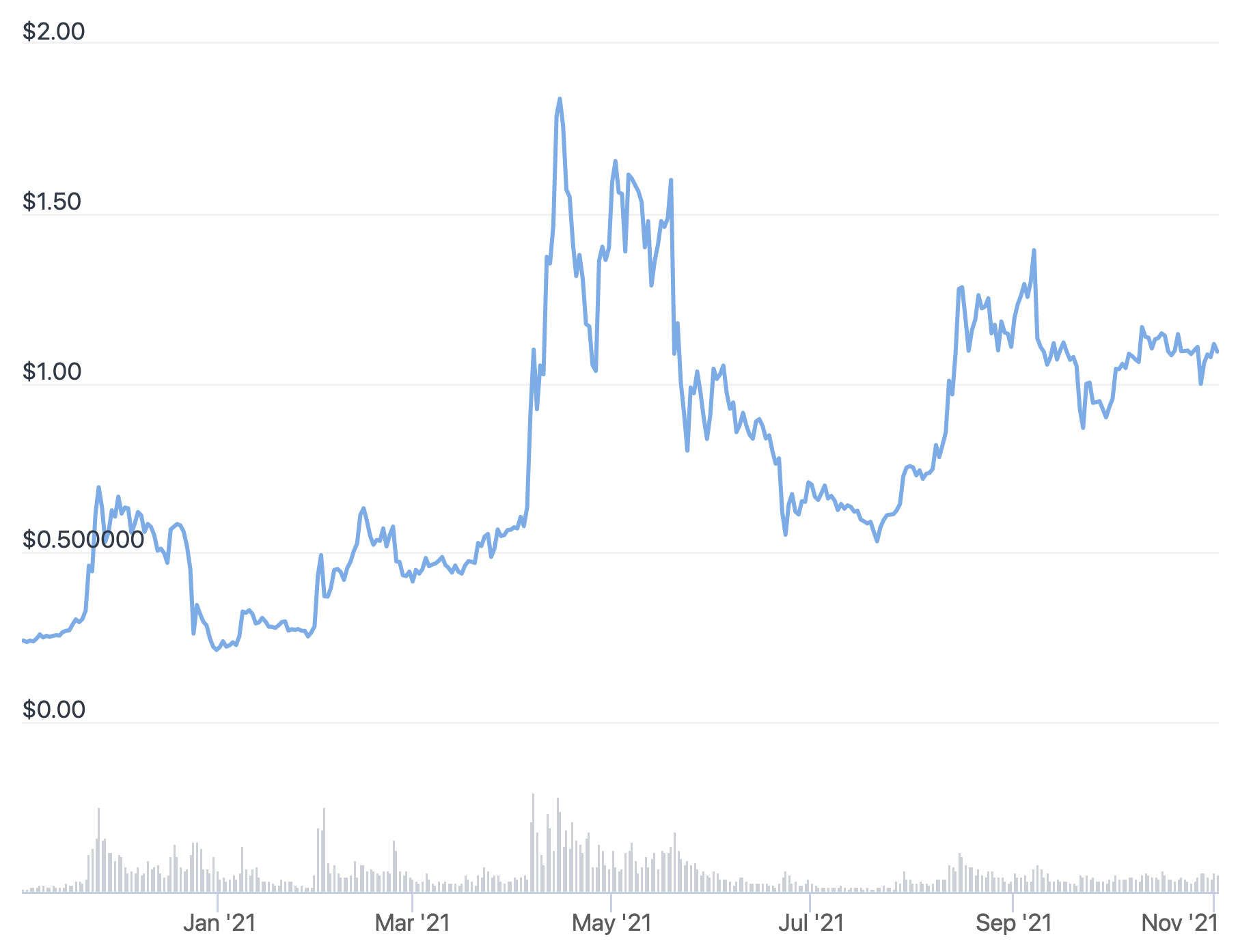 ____
Learn more:
- Ripple Announces Middle East Partnership, Says XRP Will be Used
- Ripple and Nelnet Inject USD44M In Solar Energy To Cut CO2 Emissions

- Stellar Rallies On MoneyGram Partnership Announcement
- Six XRP Token Holders to Speak in Ripple-SEC Case as Circle Gets Subpoena
---