Uwerx (WERX) Token Presale and Its Role in the Growth of the Freelance Economy in 2024
Disclaimer: The text below is a press release that is not part of Cryptonews.com editorial content.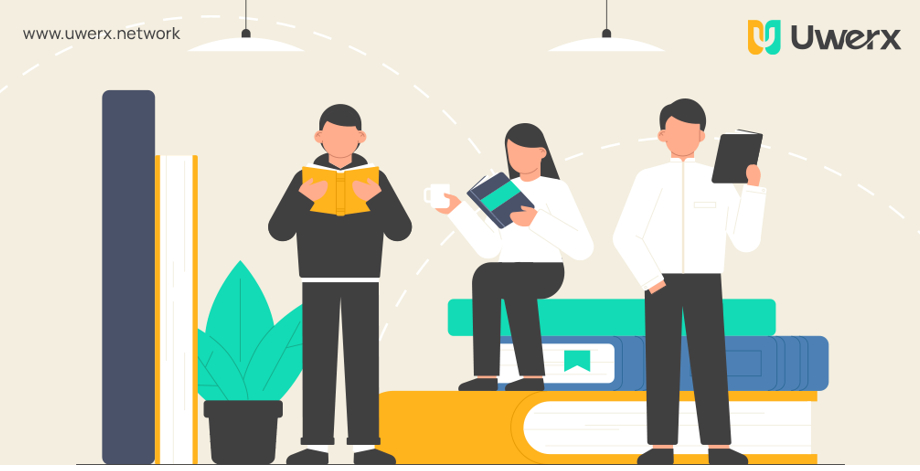 Understanding economic and working trends allows investors to spot opportunities that pass others by.
The dominant trend in the jobs market has been an increase in the number of remote workers and an increase in the number of freelancers.
This article examines Uwerx, a protocol with plans to establish a new standard amongst freelance marketplaces and upheave the current status quo dominating the industry.
Uwerx (WERX) Deep Dive
Uwerx is a disruptive DeFi protocol that plans to launch a decentralized freelance marketplace on the Polygon (MATIC) network and has opened its presale.
Uwerx looks to move away from long escrow times, high platform service fees, and clunky bureaucratic processes to rapid smart contracts, instant connections, and verifiable, immutable records.
In leveraging blockchain technology, Uwerx will present a significant technological step forward in leveraging blockchain technology compared to its competitors.
Given the forward-facing nature of freelance workers, many analysts and experts in the field expect that freelancers will adopt Uwerx as opposed to traditional market incumbents.
The Uwerx platform will utilize the WERX token to power the native economy, and the platform will feature several distinguishable characteristics, such as personalized matching between employers and freelancers.
It will gamify the service by introducing rankings and leaderboards, allow freelancers to display their skills using webinars, and feature transparent pricing and built-in dispute resolution. Overarchingly, Uwerx will provide a freelancing platform in tune with modern times.
SolidProof and InterFi Network have already audited the protocol, and the team announced that liquidity will be locked for twenty-five years when the presale closes. Analysts noted that both of these bode well for long-term price performance.
The State of the Freelance Industry
Freelancing has been undergoing rampant growth, and all core indicators point to this trend continuing for the next decade.
According to Forbes, 45% of hiring managers have frozen full-time hiring, yet 72% are continuing or increasing their usage of independent professionals — underscoring companies' focus on cost management and workforce flexibility.
Continued growth means a larger market for Uwerx, and the explosion in the number of freelancers has been one of the analysts' core arguments when making bullish price predictions for the WERX token.
Many expect it to trade above $1.15 by Q1 2024, a massive movement upwards from its presale price of $0.005. They cited not only the growth of freelancing but also the potential for Uwerx to displace market leaders and absorb their user base.
Uwerx Ready to Innovate and Disrupt in 2024
Disruptors stay lean, move quickly, and change the modus operandi of their industry. Uwerx looks ready to bring a new standard to the freelance marketplace industry, and many analysts have stated that Uwerx has the potential to become a blue chip in the future.
Investors keen to involve themselves with the revolution in freelancing can follow the links below to participate in the Uwerx presale today.
Find Out More Here:
Presale: invest.uwerx.network
Telegram: https://t.me/uwerx_network
Twitter: https://twitter.com/uwerx_network
Website: https://www.uwerx.network
---