Uwerx (WERX) Presale, Litecoin (LTC), and Monero (XMR) Show Bullish Signs
Disclaimer: The text below is a press release that is not part of Cryptonews.com editorial content.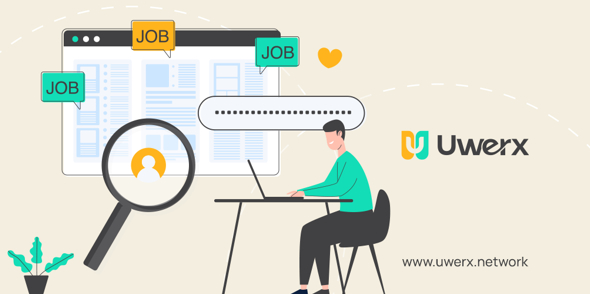 The FTX crash has overturned the dynamic in the crypto space with many popular brands suffering big setbacks. Only a few like Litecoin (LTC) made a rapid comeback and is still on the rise. Monero (XMR) has been recovering from its all-time low in mid-2022 and shows signs of a consistent increase.
Uwerx is another crypto that has caught investor attention with its various benefits. Let us look at the three platforms that show a positive growth opportunity in 2023.
Uwerx (WERX) Offers Huge Potential Returns
As a crypto in its presale stage, Uwerx has emerged as a robust platform with massive growth opportunities. The upcoming freelance-based crypto uses the Polygon network. Due to the storage of records on the blockchain, Uwerx offers enhanced transparency.
Another major advantage of the platform includes intellectual property rights protection and improved security and trust. A key factor that tips the scales in favor of Uwerx is its 1% flat fee, which is much lower than the fee charged by conventional freelancing platforms.
Uwerx is priced at $0.0065 during its presale and its liquidity will be locked when its presale concludes and thereafter for 25 years. The platform has undergone a complete audit by InterFi Network and SolidProof. Once taxes were eliminated, the team had given up the ownership of smart contracts.
Litecoin (LTC) And Monero (XMR) Are on the Upward Curve
Litecoin (LTC) uses blockchain technology in order to provide fast, inexpensive, and secure transactions. Founded in 2011, Litecoin is an efficient alternative to Bitcoin (BTC) offering a cost-effective and high-speed efficiency. Users get to enjoy improved privacy and security with the platform.
Priced at $90 currently, Litecoin (LTC) has a trading volume of $6,581,508,863, in 24 hours. From its initial price of $3, the value of Litecoin (LTC) has increased at a fast pace and was around $146 in 2021.
Litecoin (LTC) decreased in value in 2022 but started making gains towards the start of 2023. The future outlook of Litecoin (LTC) is bullish and is expected to follow the upward curve of Bitcoin.
Monero (XMR) is priced at $154, plus it has a 24-hour trading volume of $2,810,397,133. Created in 2014, Monero (XMR) focuses on the privacy and anonymity of its users. Convenience and efficiency are other advantages Monero (XMR) offers. Users of Monero (XMR) can make quick payments at a lower fee.
The future outlook for Monero (XMR) is positive with analysts considering it a good investment option. As per crypto experts, the price can increase by 15% in 2023.
Uwerx (WERX) to Become a Dominant Player in the Crypto Space
Uwerx has many benefits that can turn it into a dominating power in the freelancing industry. Its inherent structure makes the chances of the crypto becoming a blue-chip digital currency used widely by millions.
We strongly believe Uwerx offers a splendid opportunity to hold it at a lucrative price.
Although Litecoin (LTC) and Monero (XMR) could see positive price movement in the future, investors will be able to see substantial gains with presale projects, like Uwerx, that offer a better future outlook. As per analysts, Uwerx can increase by 8,500%.
Seasoned investors are aware that investing in projects that are in their presale stage can help them generate more extensive returns than in already established cryptos. Uwerx with its high growth potential can be an ideal choice for investors looking to make massive returns on their investments. To capitalize on the popularity of the gig economy, investing in projects like Uwerx is ideal now. Check out the ongoing Uwerx presale.
Presale: invest.uwerx.network
Telegram: https://t.me/uwerx_network
Twitter: https://twitter.com/uwerx_network
Website: https://www.uwerx.network/
---