Utopia P2P's Crypton: Privacy and Staking Rewards in One Cryptocurrency
Disclosure: Crypto is a high-risk asset class. This article is provided for informational purposes and does not constitute investment advice. By using this website, you agree to our terms and conditions. We may utilise affiliate links within our content, and receive commission.
Disclaimer: The text below is a press release that was not written by Cryptonews.com.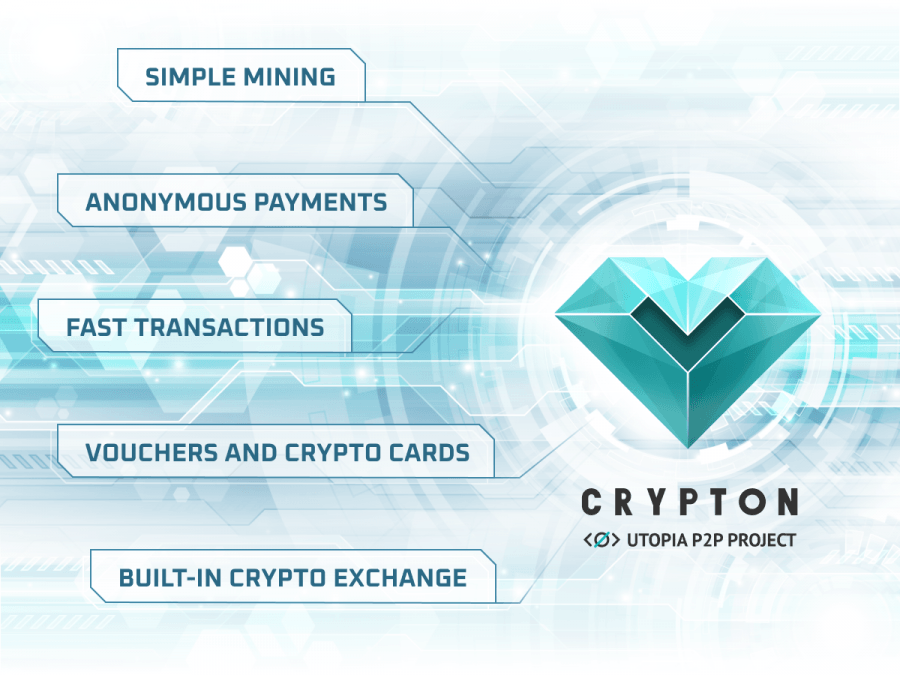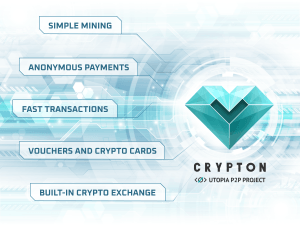 One and a half years after launch, Crypton (CRP), the privacy-focused digital currency of the Utopia Peer-to-Peer Ecosystem, is quietly shaping up to become one of the most explosive coins of the year. Crypton features anonymous transactions by default and does not reveal any identifying information to its blockchain, rendering its history completely untraceable. It also features staking rewards that are distributed to those who maintain minimum balances of CRP in their wallet, encouraging community participation along the way.
Crypton is the currency that powers Utopia: a decentralized, peer-to-peer ecosystem composed of privacy-based utilities. As stated by its founders, the goal of Utopia is to provide a censorship-resistant, decentralized platform for secure communication, protecting free speech for users all over the world. The Utopia platform allows users to connect to the internet in a secure and untraceable fashion, and because there is no central point of failure, the network cannot be taken offline or even interrupted.
Redefining the Internet in an Era of Surveillance
Utopia takes the security of its network very seriously, employing high-end encryption that has been described as "uncrackable" without the use of quantum computers. Their vision is to reinvent the internet and finance in a way that empowers the individual, preventing them from being taken advantage of by advertisers, corporations and even governments.
To bring this vision to reality, Utopia has worked to assure its platform is free of undue influence from establishment control. This means they do not employ KYC, advertisers, web tracking, artificial intelligence, data collection, or integration with social media sites. Instead, Utopia is creating a self-sustaining ecosystem that will attract like-minded individuals who will be rewarded for their contributions in the form of CRP.
A Feature-Packed Platform for Privacy Enthusiasts
In addition to end-to-end encrypted messaging and a totally private web browsing experience, some of Utopia's other components include a decentralized form of DNS (domain registry), secure data storage, and even crypto cards with API for merchant acceptance of CRP. As network nodes are run in countless locations around the world, spanning numerous jurisdictions, it is impossible for Utopia to be taken down or go offline, and sensitive user information is always encrypted and stored client-side, meaning no third parties or central entities have access to it.
Crypton (CRP) is currently trading against USDT at three regular exchanges, LAToken, ZG.com and Cryptex.net. It can also be traded at Crypton Exchange, which is an automated exchange built into the Utopia platform natively.
Utopia was designed and launched by 1984 Group, a UK registered LP. For more information about Crypton and Utopia, how to buy CRP, and where to download Utopia to get started now, visit the project's home page here.
{no_ads}
---