USD Coin and Tether Issuers Expand Their Services + More News
Crypto Briefs is your daily, bite-sized digest of cryptocurrency and blockchain-related news – investigating the stories flying under the radar of today's crypto news.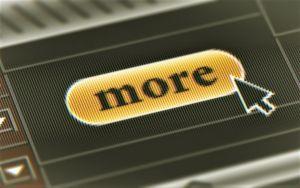 Stablecoins news
Major crypto financial services firm behind the USD Coin (USDC) stablecoin, Circle, has released a new set of services meant to help widen the use of digital currency in everyday payments and commerce: they've expanded the rollout of Business Accounts for USDC and have introduced a set of developer-oriented platform services dubbed Circle APIs, says the company. Circle Business Account allows businesses from 150+ countries to upload and convert money into digital dollars, store and use USDC for payments and settlement, writes Circle CEO, while the new Circle Payments API allows a developer to accept card payments that settle in USDC.
Tether has partnered with Aave Protocol, an open-source and non-custodial protocol. According to the emailed announcement, the two are working together to bring wider adoption of the Tether (USDT) stablecoin as a financing tool to the decentralized finance (DeFi) ecosystem. USDT's role in the growing DeFi space is underlined by its growing use in flash loans, pioneered by Aave, which enables customers to borrow a range of ERC20 tokens without collateral to back the loan positions, provided that the loan is returned in the same transaction.
Another South Korean town is set to launch a local stablecoin, reports CCN News. Local government authorities in Danjin, a coastal town in the country's midlands, say they have signed an agreement with blockchain provider Korea Minting and Security Printing Corporation. Under the terms of the deal, a new token will be issued in May this year and will allow residents to pay in stores with their mobiles using QR codes.
DeFi news
Crypto lender BlockFi now supports cash purchases of crypto through wire transfers, powered by Silvergate Bank. Per the announcement, clients across the world can send wires to BlockFi to purchase crypto and earn up to 8.6% APY (annual percentage yield) on USD-denominated assets in a BlockFi Interest Account.
Blockchain.com, the cryptocurrency wallet and exchange provider, has announced the release of its "Borrow" service, enabling users to borrow USD stablecoins against the Bitcoin (BTC) and crypto held in their Blockchain.com Wallet. According to the press release, as soon as collateral is posted, users receive the loan and are free to use the coins however they'd like.
Adoption news
Another major Caracas-based hotel has begun accepting payments in cryptocurrency. Per Agencia Carabobeña de Noticias, the Hotel Tamanaco Intercontinental, a tourist hotspot in the center of the Venezuelan capital, has welcomed a point of sale (PoS) terminal provided by exchange operator Cryptobuyer. The new terminal, says Cryptobuyer, will allow customers to pay at the hotel in bitcoin (BTC), as well as three major altcoins and USDT.
SBI's Morningstar has rated the industry's first-ever security on a blockchain. Per Forbes, Morningstar rated American company Fatburger's USD 40 million "traditional paper debt security" deal using Ethereum in its rating document, a fact that Forbes says "paves the way for a more pure class of cryptoassets native to the blockchain."
Exchanges news
Career news
The CEO of Kakao Pay has launched a bid to become the president of the Korea Fintech Industry Association. Per Sports Seoul, Ryu Young-jun, the Kakao Pay chief, is one of two candidates vying for the presidency in a vote that was delayed due to the spread of the coronavirus. The same media outlet states that the association, the largest fintech organization in South Korea with 319 member companies, is slated to discuss coordinated a blockchain policy in the months ahead. The wider Kakao Group operates a number of cryptocurrency and blockchain-related business arms.
Regulation news
Russian cyber-regulators have banned more cryptocurrency-related media outlets and online forums, say website operators. Bits.Media says that the Federal Service for Supervision of Communications, Information Technology and Mass Media (known as Roskomnadzor) appears to have blocked access to its crypto discussion forum in certain parts of the country, while a court ruling in Arkhangelsk also placed restrictions on sites including BTCphone, Alfatop, Nicechange, Bitokk, and prostocoin. Roskomnadzor has created a blacklist of crypto, related companies, and last year added media outlets including Cointelegraph.
Investment news
Hong Kong-based crypto custodian First Digital Trust (FDT) has announced that it has received a USD 3 million investment from Taiwanese venture studio firm Nogle. FDT will use the funds for the upcoming launch of an Asian instant settlement network.
HashCash Consultants, a blockchain infrastructure and software company, is planning to invest USD 10 million in the Indian crypto industry in 2020. Per the press release, the company wants to boost the Indian economy by expanding operations, offering technology and infrastructure, and incubating startups in the region.
Algo Capital, a financial institution focused on powering the Algorand blockchain ecosystem, has rebranded to Borderless Capital. The announcement says that given all the recent developments, it's time to transform the brand in a way that better represents their support for the entire Algorand ecosystem, including non-Algo assets (Algorand Standard Assets) built on Algorand platform.
---