US Regulators Preparing a Crypto Gift For Banks; CoinList Turns Into a Unicorn + More News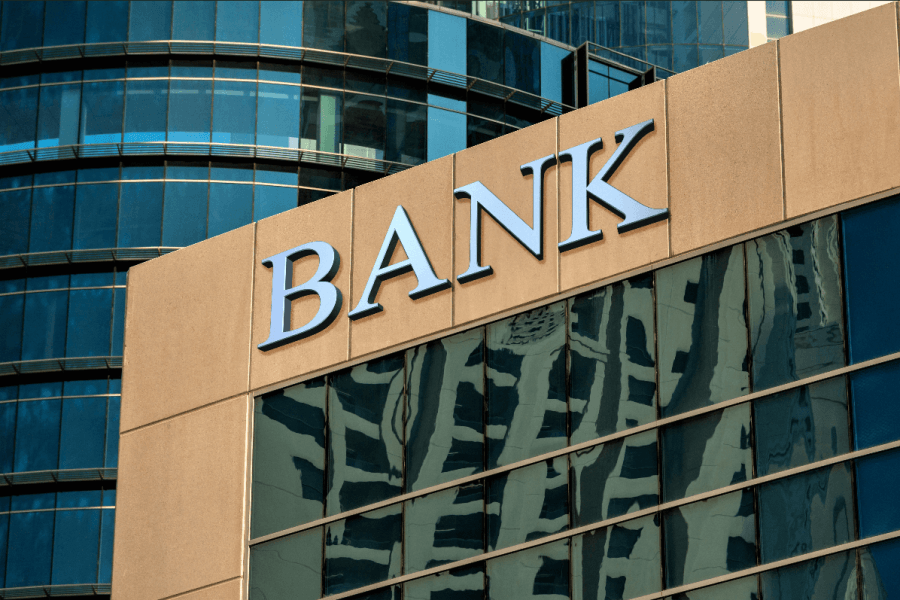 Get your daily, bite-sized digest of cryptoasset and blockchain-related news – investigating the stories flying under the radar of today's crypto news.

_____
Regulation news
Jelena McWilliams, who chairs the US Federal Deposit Insurance Corporation, told Reuters that a team of US bank regulators is trying to provide a roadmap for banks to engage with cryptoassets, e.g., let banks hold crypto in custody, use them as collateral for loans, or even hold them on their balance sheets like more traditional assets. "If we don't bring this activity inside the banks, it is going to develop outside of the banks. ... The federal regulators won't be able to regulate it," McWilliams was quoted as saying.
Tether, the issuer of the most popular stablecoin, tether (USDT) said that it will be utilizing Notabene, an end-to-end solution designed for crypto Travel Rule compliance, that will let them test complex crypto use cases "in a collaborative, low-risk environment." The solution will help them combat money laundering and crime in transactions from Virtual Asset Service Providers, the company said.
The Dubai Financial Services Authority (DFSA) launched its regulatory framework for Investment Tokens, defining them as either a Security Token or a Derivative Token. They have added that they are drawing up proposals for tokens not covered by the Investment Tokens regulatory framework, which will cover exchange tokens, utility tokens, and stablecoins.
Investments news
CoinList, a platform for new crypto offerings, said it has raised USD 100m in Series A funding, bringing CoinList's valuation to USD 1.5bn. The round is co-led by early CoinList backer, Accomplice, alongside Agman, the company said. The new funds should be used to scale the platform's services and operations, "better support" their global community, launch new products like CoinList Karma and CoinList Governance that boost protocol participation. CoinList says it has almost 3.5m active monthly users while its monthly trading volume has increased to USD 1bn in 2021.
The USD 2.6bn quant hedge fund GSA Capital aims to strengthen its positions in the crypto market in order to profit from the volatility and inefficiencies in this market, Bloomberg reported. The 16-year-old fund is deploying the kind of systematic trades that have helped it net profits in the traditional world of stocks, derivatives, and currencies, per the report.
Sequoia Capital, one of the world's oldest and most successful venture capital firms, plans to become a registered investment advisor, which could let it expand its investments in areas like crypto and secondaries, Axios reported. No further details about possible crypto investments were provided.
Peer-to-peer bitcoin (BTC) marketplace LocalBitcoins released a trading app and wallet for Android devices, while they focus their efforts on releasing the iOS version as well. The application lets users buy BTC with almost all global currencies, in 190 countries worldwide, using over 100 different payment methods, the company said.
The German Justice Ministry of North Rhine-Westphalia held an auction to sell BTC seized by law enforcement, with the minimum price starting at EUR 42,400 (USD 49,197), Bloomberg reported. The first bidder in the German auction offered EUR 56,060 (USD 65,010).
Mobile-compatible blockchain protocol Minima has announced it has raised USD 6.5m in a Series A funding round. The funds will be used to launch the project's mainnet in 2022, they said.
Immunefi, a bug bounty and security services platform for DeFi, said it has raised USD 5.5m in funding. Its investors include Electric Capital, Framework Ventures, IDEO Colab, and others.
Mining news
Canadian public utility Hydro-Québec has shut down a crypto mining operation which it claims cost the organization about CAD 2m (USD 1.62m), the Montreal Gazette reported. An investigation allowed the company to determine that the virtual mining had been conducted since the spring at three locations, and the case file will be submitted to the province's director of prosecutions, who will decide on any possible criminal charges.
Exchanges news
KuCoin said that trading volume on this platform surpassed USD 258bn in the third quarter of this year, or 720% more compared to the same period of 2020. The company aims to launch a series of unspecified new products "with social trading functions" this quarter.
Investor group WallStreetBets sai they're launching their decentralized application (dapp) WSBDapp and its decentralized finance (DeFi) products onto the Bitcoin blockchain via the sidechain Liquid Network. The dapp will provide access to exchange-traded portfolios, tokenized stocks of major global companies and other assets voted upon by the WSBDApp community, the said.
Issuer of digital asset exchange-traded products (ETPs) Valour has announced it will launch Valour Uniswap (UNI) ETP on the Börse Frankfurt Zertifikate AG exchange. The company added that this is the first Uniswap ETP offered on a traditional equity exchange.
Gaming news
Sipher, a play-to-earn game, said they have closed a seed round of USD 6.8m, led by Arrington Capital, Hashed, and Konvoy Ventures. "The funds will be used to accelerate the development of the Sipher universe along with a suite of tools needed to create compelling, fun, and engaging gaming experiences based on blockchain technology," the company said.
The Texas-based, stock exchange-listed gaming retailer GameStop (GME) is looking for a head of Web 3.0 gaming, according to a job listing. An ideal candidate will have experience across several domains in gaming, content creation, partnerships, game design/development/mechanics, and a general understanding and experience with Ethereum, NFTs, and blockchain based gaming platforms, the company said.
NFTs news
---