US Introduces Lifetime Cloud Mining Plans – Mine Coins Constantly 24/7
Disclosure: Crypto is a high-risk asset class. This article is provided for informational purposes and does not constitute investment advice. By using this website, you agree to our terms and conditions. We may utilise affiliate links within our content, and receive commission.
Disclaimer: The text below is an advertorial article that is not part of Cryptonews.com editorial content.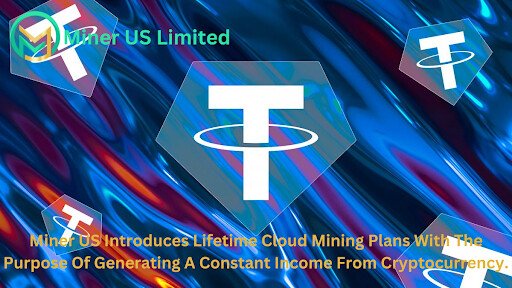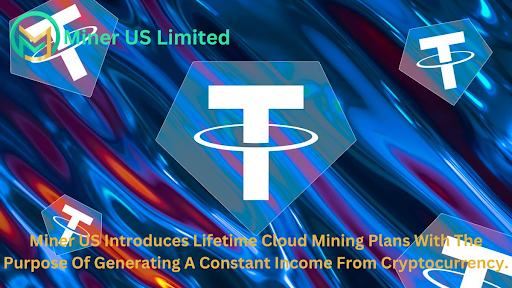 After years of research and development into bitcoin investment trends, the Miner US platform was developed effectively. It offers cloud mining plans to investors and generates cryptocurrency profits. In an effort to create strong links within the cryptocurrency business, Miner US offers cloud mining services for a lifetime of cryptocurrency revenue. Miner US Limited successfully launched the Miner US platform, which enables investors to use digital assets and blockchains to build a more transparent global financial, consumer, and online infrastructure. Miner US is a reputable, verified, and trustworthy website. Miner US has secured the necessary legal authorization to operate. As a result, Miner US is able to convince every user that it is a dependable and trustworthy platform, and the number of users has expanded dramatically.
The Miner US platform strives ceaselessly to provide its investors with the best services possible. On the platform, analysts, engineers, data scientists, operators, and risk managers provide direction and oversee cryptocurrency and blockchain investments. Additionally, the platform is devoted to providing the assistance of hardworking professionals who are available around-the-clock to handle users' issues and needs. The fact that Miner US operates the quickest cryptocurrency mining is an additional advantage of cloud mining.
Miner US offers lifetime cloud mining contracts with variable hashing power for a number of USDT-based coins. They offer an innovative multi-algorithm and multi-coin cloud mining solution. Since they became the top provider of on-demand hash power, their open hash power market has been essential to their business strategy and a resounding success. The addition of mobile applications to the platform enables users of mobile devices access to all of our services' capabilities. Upon completing the registration process, newly registered users will earn 10 USDT in hashing power. In addition to a variety of hash rate power, Miner US provides 150-day and unique lifetime plans with a range of mining power, as shown in the table below.
VIP 1 Hashrates(GH/s) (0.00~999.99USDT) Daily earning (2.50%)
VIP 2 Hashrates(GH/s) (1000.00~9999.99USDT) Daily earning (3.00%)
VIP 3 Hashrates(GH/s) (10000.00~29999.99USDT) Daily earning (4.00%)
VIP 4 Hashrates(GH/s) (30000.00~99999.99USDT) Daily earning (5.00%)
VIP 5 Hashrates(GH/s) (100000.00~499999.99USDT) Daily earning (6.00%)
SVIP Hashrates(GH/s) (500000.00~599999.99USDT) Daily earning (10.00%)
A user is able to provide a friend with either an invitation code or a link that they can use while setting up their own account. Following successful completion of the sign-up process, the friend's profile will be viewable in the "My Team" section. When offline computer power is purchased, only then is commission money eligible for participation in dividends; the dividend ratio is based on the user level. Only dividends are eligible for participation in commission income, which can range anywhere from 5% to 12% when offline computing power is purchased.
Miner US is a high-counterpower cloud mining system that was developed by Miner US Limited in conjunction with the most well-known mining and public chains from around the world. Its purpose is to give investors opportunities to put their money into blockchain technology, cryptocurrencies, decentralized finance projects, and crypto securities without exposing them to any risk. In spite of the rapid growth of the sector, the Miner US platform stands out from the competition! It is expected that Miner US and the efficient solutions it provides will assist industry practitioners in escaping their current challenges and developing a completely new ecological space for mining and crypto-based digital assets when viewed from the perspective of the limitations placed on the development of the industry at the present time. Additionally, it provides consumers all over the world with a cloud mining and digital asset circulation system that is safe, dependable, transparent, fair, affordable, and high-yield. Miner US plans to create an ecosystem for the circulation of high-calculus mining asset values that is built on the most cutting-edge technology in the world. This will allow users from all over the world to grow in an atmosphere that is safe, transparent, equitable, inexpensive, and productive.
To learn more about Miner US, please visit https://miner-us.co
You may also subscribe to the following channel to learn more about Miner US's most recent news and developments.
---