US Consumer Price Index (CPI) Aftermath Causes Aptos (APT) Price Decline, Fantom (FTM) Increases Among Whale Sell-Off, Analysts Predict TMS Network (TMSN) To Be The Next Generation Trading Technology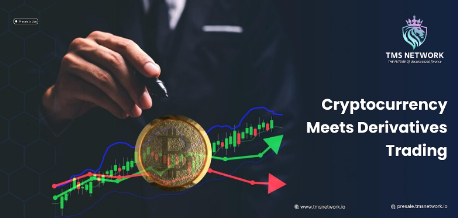 Disclaimer: The text below is an advertorial article that is not part of Cryptonews.com editorial content.
Aptos (APT) Suffers Price Decrease
Aptos (APT) is a layer-1 blockchain, heavily backed by Venture Capitalists. Aptos (APT) claims to be a secure, scalable and upgradable blockchain technology, developed by more than 350 programmers.
Aptos (APT) strives to be a foundational block to Web 3.0 developments of the future. Aptos (APT) gained popularity because it has been developed by the makers of the Diem blockchain, an initiative of Meta (formerly Facebook).
After the US Consumer Price Index (CPI) data was released early this week, Aptos (APT) price started a downward trend. The CPI revealed that the inflation rate is not slowing down, in turn posing a threat to risky assets.
As soon as the CPI was released, prices for risky assets dropped, with bitcoin (BTC) falling from $22,700 to $21,000.
Ethereum's Ether dropped from $1,760 to $1,594. Aptos (APT) followed suit. The current price of Aptos (APT) is $14.48. Aptos (APT) is 27.22% below its all time high of $19.90.
Fantom (FTM) Emerges from Bearish Trend
Fantom (FTM) is an open-source, smart contract platform. Fantom (FTM) is used for the creation of digital assets and decentralized applications (dApps).
Fantom (FTM) boats of quick transaction turnarounds, where thousands of transactions can be processed per second.
Recent data from crypto analytics service provider, Santiment, highlighted the ongoing, steady dumping of Fantom (FTM) tokens by major whale addresses since the start of 2023.
The analytics service provider further stated that Fantom addresses holding 10,000 to 100 million FTM units dropped $259.7 million worth of coins in the last four weeks.
Micro addresses, holding between 0.01 and 1 tokens, have taken this opportunity to buy the Fantom (FTM) coins at discounted prices. Thus, they have acquired almost 304.2 million Fantom (FTM) coins.
At the time of writing this article, the price of Fantom (FTM) is $0.56. However, this is still 89.93% below Fantom's (FTM) all time high of $3.48.
Investors Show Enthusiasm for the TMS Network (TMSN)
Market analysts are optimistic about TMS Network (TMSN), which is a first-of-its-kind platform for secure, fast, and efficient trading of stocks, CFDs, cryptocurrencies, and Forex.
TMS Network (TMSN) enables users to deposit and withdraw instantly via cryptocurrency, eliminating any intermediaries, thus reducing the overall cost of transactions.
Elimination of a centralized authority means that the TMS Network (TMSN) overcomes several problems like slow transaction times, high fees, and a lack of transparency. TMS Network (TMSN) is built on blockchain technology, ensuring that all transactions are transparent and tamper-proof.
TMS Network (TMSN) is committed to promoting financial literacy and education through its educational resources like market analysis and trading signals. TMS Network (TMSN) aims to help traders understand the market to make informed decisions.
Additionally, TMS Network (TMSN) will foster a community of traders who can connect and share insights and knowledge with the crypto community.
The primary source of revenue for TMS Network (TMSN) is the small trading commission charged on each trade.
This commission is a percentage of the trade volume, which is automatically distributed to TMSN token holders through smart contracts. This mechanism provides an incentive to TMSN token holders to increase trading volume, resulting in overall TMS Network (TMSN) growth.
The TMS Network (TMSN) token price that had started at $0.003, is currently at $0.0047 due to investor enthusiasm. Moreover, the project has raised $2 million through an incubator fund.
For more information please see attached links below:
Presale: https://presale.tmsnetwork.io
Website: https://tmsnetwork.io
Telegram: https://t.me/tmsnetwork
Twitter: https://twitter.com/tmsnetworkio
Discord: https://discord.gg/7hdjeaJatc
---