US Authorities Want to Know More About Your Privacy Coins
The US Department of Homeland Security (DHS) has just published a pre-solicitation document stating that the agency seeks to develop methods to track transactions of privacy-focused cryptocurrencies, such as Monero and Zcash.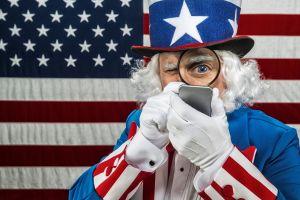 The document, which was published by Homeland Security's Small Business Innovation Research Program, discusses the use of cryptocurrencies, including a part about privacy coins. While the agency admits that the level of privacy offered by the abovementioned digital currencies is "desirable," the DHS has a keen interest in tracing the transactions of these coins to monitor potential illegal activities.
"To that end, this proposal calls for solutions that enable law enforcement investigations to perform forensic analysis on blockchain transactions," the DHS states in the document.
According to the DHS, two examples of privacy coins are Monero and Zcash. However, new privacy-focused solutions can be developed. So, the federal agency has to develop a forensic analysis for these blockchains that will be applicable for newer blockchain applications too.
The DHS outlined three phases for privacy coin tracking. The first will involve deep analysis of different blockchains. During this phase, the agency seeks to identify the "risks to privacy, security, and technology" as well as developing a forensic analysis method to trace privacy-focused blockchains.
In the second phase, a prototype will be developed to test out the DHS' privacy coin investigation methods, which was outlined in the first phase. After each test, the agency seeks to find ways to improve their newly developed investigation method.
The last phase will involve the agency's forensic methods going live. The DHS expects both the governmental and commercial use of its technique.
As the actual solicitation is expected to be released on December 19, 2018, interested parties will have a chance to contact the DHS with their proposals until December 18.
Meanwhile, last week, authorities in the US reminded that they can track Bitcoin users down. Two Iranians who reportedly helped exchange Bitcoin ransom payments into Iranian rial on behalf of Iranian malicious cyber actors were caught as their Bitcoin addresses were identified by the US Department of the Treasury's Office of Foreign Assets Control, as reported.
____
Monero price chart: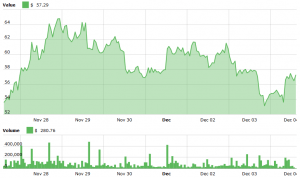 ____
Zcash price chart: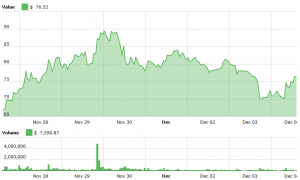 ---