United TeleBot is a New Kind of Way to Earn in Crypto
Disclaimer: The text below is a press release that is not part of Cryptonews.com editorial content.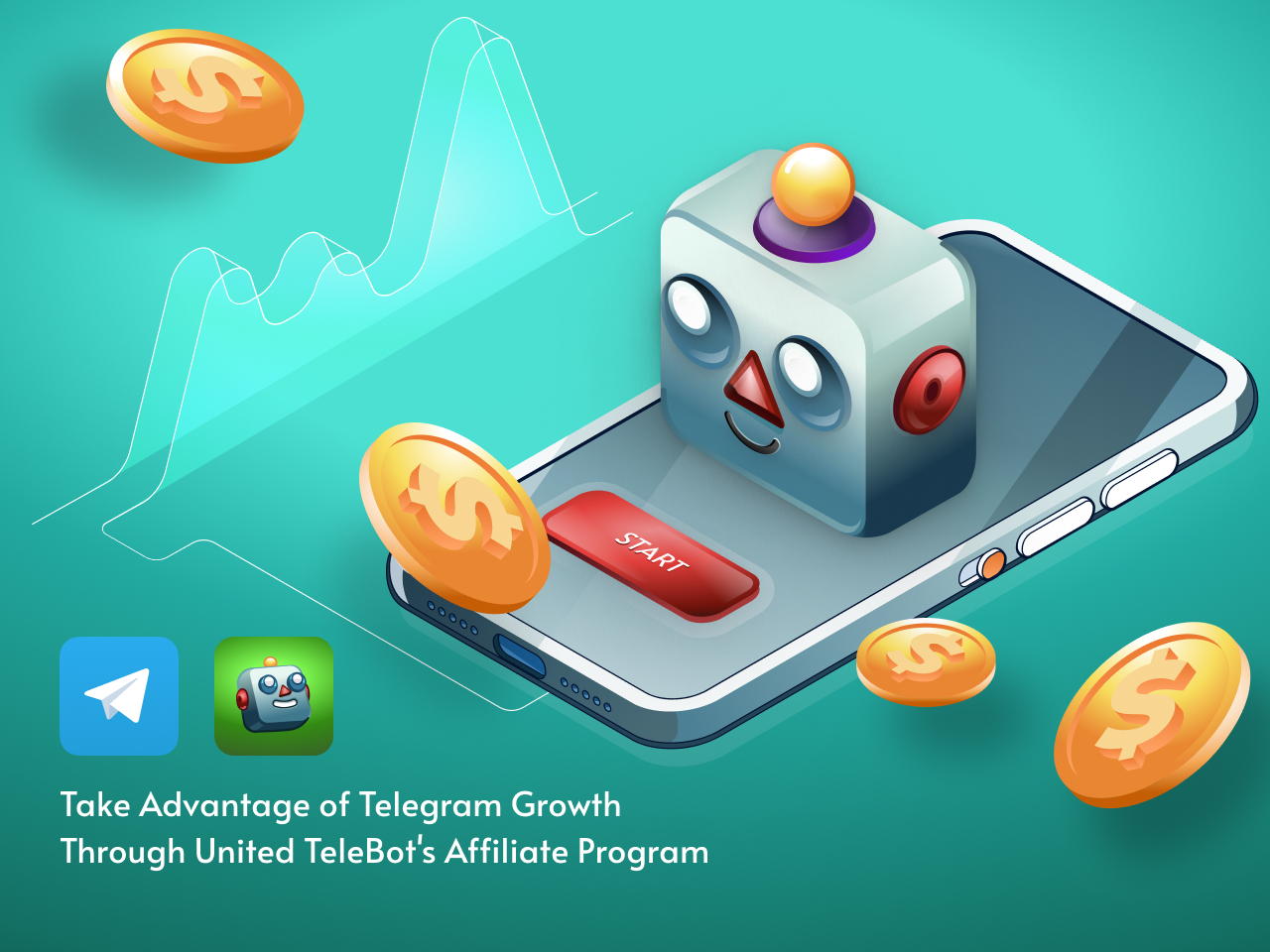 Social media apps continue to grow and find new ways to offer value to users. Blockchain technology has been at the heart of this shift, as the decentralized nature of the tech can bring many benefits and usher in the new era of Web3. Many existing companies are already seeking to do this, while many new startups in the crypto space are bringing their own expertise and enthusiasm to the endeavor.
As such, there's a lot to look forward to in the social media and communication apps space. One project that is among the most exciting is United TeleBot, which brings a host of benefits to Telegram. It is one of the more unique and compelling projects in this niche and has the potential to reshape our interactions over popular apps like Telegram.
Here, we'll explain what United TeleBot is, what features it offers, and how popular apps can benefits from such projects.
What is United TeleBot?
As is very clear, Telegram has emerged as a leading and extensively utilized application worldwide. It has achieved a user base of 700 million this year and has established itself as one of the five most frequently downloaded mobile apps. Aside from messaging, Telegram offers a secure and partially decentralized environment for sophisticated automated tools, which is where the intriguing aspect emerges.
United TeleBot wants to leverage this user base while still offering all of those potential users a lot of benefits. A group of AI and digital marketing specialists developed UTB.ai. The platform is intended to assist businesses of all types and sizes in optimizing their advertising expenditures by utilizing the Telegram AI Bot to determine the most effective campaigns and channels, as well as identify areas that need improvement.
Of course, none of this means anything without any actual details on how it benefits users. As such, now is a good time to delve into the specifics of United TeleBot.
The Features Underpinning United TeleBot
Stating that "stability is its priority", United TeleBot focuses on offering users stable growth over time. It even goes so far as to say that users will obtain daily growth of 1%. This may seem unsustainable, but that's where Telegram comes in. United TeleBot uses the traffic on Telegram to monetize and sustain the aforementioned growth figures.
One of the key features is Daily Token Growth. Then, in advance, the price of UTB tokens is calculated for one whole month. This figure is then divided by a statistical exponent, resulting in a small daily income based on the known future price.
The various factors that determine the amount of daily growth include the number of tokens held, the number of referrals with non-zero balances, daily general activity, and your overall impact on the project's growth.
There is also a rating system that plays a role in the ecosystem. Called the Ladder Position, this lets users see their current UTB rating, which is also determined by some factors, including the number of users you have invited, the impact of their investments, and the number of tokens you hold.
Think of United TeleBot as a fully automated and instant currency app that operates within Telegram. It allows the funds here to grow through its own token, which is effectively the base currency for the dapp. The team has said that this currency can be deployed on BEP and ERC, at the very least.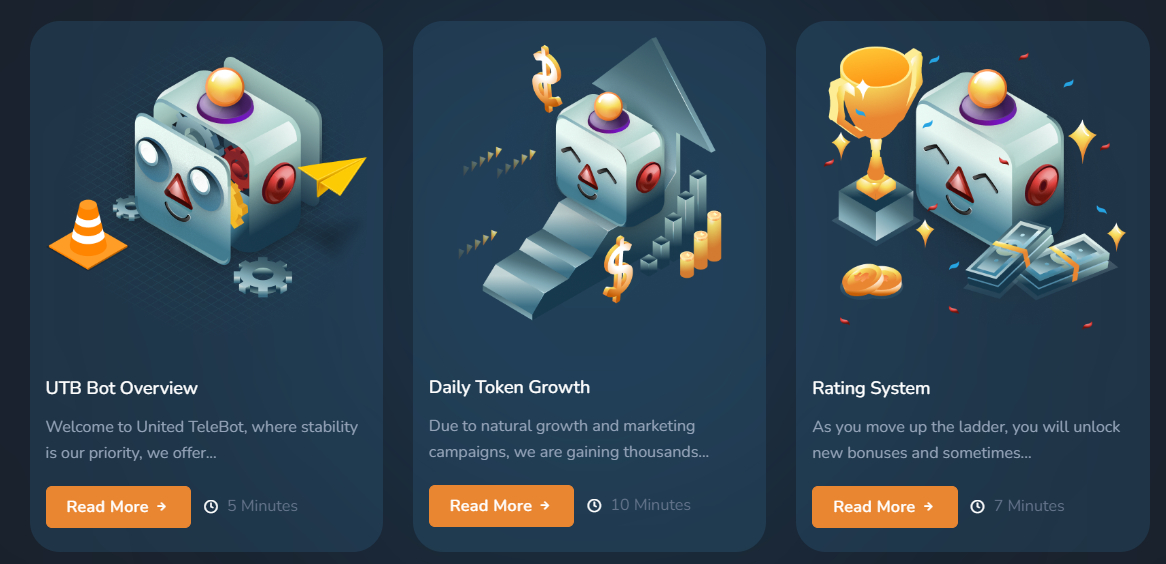 Other features worth noting are affiliate rewards and airdrops, which are mostly for the purpose of creating awareness of the platform and offering some additional opportunities. Every user will receive an affiliate URL that is linked to their Telegram ID. They are rewarded with 5% of the first deposit made by the person that they invited.
What to Expect in the Future
The team also has a lot planned for the future, with UTB 2.0 expected to launch on March 23. This will introduce new mechanics and is a culmination of all the learnings in the past.
Following that, the team will focus on new payment methods, including the TON token and credit cards. Of course, other tokens are also on the cards, so there's a lot to look forward to. As it stands, the team wants to create the most robust and reliable system for the implementation of its rewards mechanism.
A New Kind of Platform for Communication Apps
Social media and the web in general are only at the early stages of seeing decentralized technology being integrated into it. Once the hype disappears and teams can work on the nitty-gritty of actually implementing the tech, we'll begin to see tangible benefits and actual changes in how we interact on the internet.
United TeleBot stands as one of the most exciting projects in this regard, with the project possibly being a pioneer in Web3. Keep a close eye on how it is developing and check out the project's communications to see how it will develop over time.
---