Uniswap (UNI) And Decentraland (MANA) Whales Are Diving Into Tradecurve (TCRV) Presale
Disclaimer: The text below is an advertorial article that is not part of Cryptonews.com editorial content.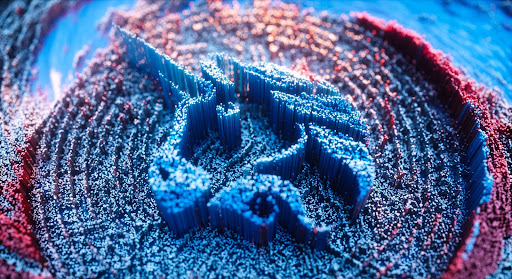 The crypto market witnessed two contrasting events last month. While the market positions of Uniswap (UNI) and Decentraland (MANA) have become bearish, a new project, Tradecurve, made headlines due to its ballistic rise to the top. The presale of Tradecurve is selling fast as bulls join during the early stages to generate maximum profit.
V3 Launch Fails To Push Uniswap (UNI) Upward
Uniswap's launch of Version 3 on the Binance Chain was expected to spike the price of UNI. But it did not happen; instead, the price of Uniswap (UNI) has fallen after the launch of Version 3. The price of Uniswap (UNI) has tumbled by more than 12% on the monthly chart. As the market sentiments have become bearish in the last few days, Uniswap (UNI) has plunged by 13% in the past week. As a result of these mixed performances, the trading price of Uniswap (UNI) currently stands at $5.50, about 88% below its peak of $44.97. The market capitalization of Uniswap (UNI) has also plunged by around $700 million in the last 30 days. By market capitalization, Uniswap (UNI) is currently in the 20th position.
Decentraland (MANA) Continues To Lose Traction
Decentraland (MANA) has witnessed a decline in its daily active addresses for the third consecutive month. As Decentraland (MANA) is losing traction, investors are getting worried about the project's long-term growth run. As per data from the analytics platform Glassnode, 1069 new Decentraland (MANA) addresses were created in January, but the number has fallen steeply to just 381, indicating a 64% decline. According to analysts, this decline in traction implies that Decentraland (MANA) is losing its market share to rival projects. Besides, another report by IntoTheBlock suggests that only 46% of all Decentraland (MANA) holders are profitable. The recently concluded Metaverse Fashion Week was unable to bring some growth to the Decentraland (MANA) platform. A Decentraland (MANA) token is currently available to purchase at $0.57.
Whales Accumulate Massive Amounts Of Tradecurve (TCRV) Tokens
Tradecurve is set to rise to the top of the crypto world, a blockchain-based trading platform that addresses issues including; high commissions, limited options for trading, and privacy Tradecurve is set to take the cryptocurrency market by storm.
Developed by a team of ex-traders Tradecurve's use case is nothing short of perfection, Tradecurve is a first-of-its-kind platform that allows the trading of cryptocurrencies, stocks, Forex, commodities, ETFs, and bonds, all without clients needing to sacrifice their personal information or complete KYC procedures.
Tradecurve has also launched an educational academy, where novice investors can learn new techniques and nuances of trading. TCRV, the platform's native token, has been built on the Ethereum blockchain.
Tradecurve's native utility token $TCRV has also been audited by Cyber Scope, whilst a team KYC was carried out by AssureDeFi further providing security and transparency to investors.
Its presale round is currently in stage 1, and the price of TCRV tokens is $0.01. It is predicted to explode by 50x during the presale and 100x after getting listed on Uniswap and multiple exchanges, with is an excellent time for smart investors to get involved in the Tradecurve presale and witness the dramatic effect this platform has on the financial markets forever.
For more information about $TCRV presale see links below:
Website: https://tradecurve.io/
Buy presale: https://app.tradecurve.io/sign-up
Twitter: https://twitter.com/Tradecurveapp
Telegram: https://t.me/tradecurve_official
---