Ukraine To Teach Citizens About Bitcoin, Crypto Crime Warning + More News
Disclosure: Crypto is a high-risk asset class. This article is provided for informational purposes and does not constitute investment advice. By using this website, you agree to our terms and conditions. We may utilise affiliate links within our content, and receive commission.
Get your daily, bite-sized digest of cryptoasset and blockchain-related news – investigating the stories flying under the radar of today's crypto news.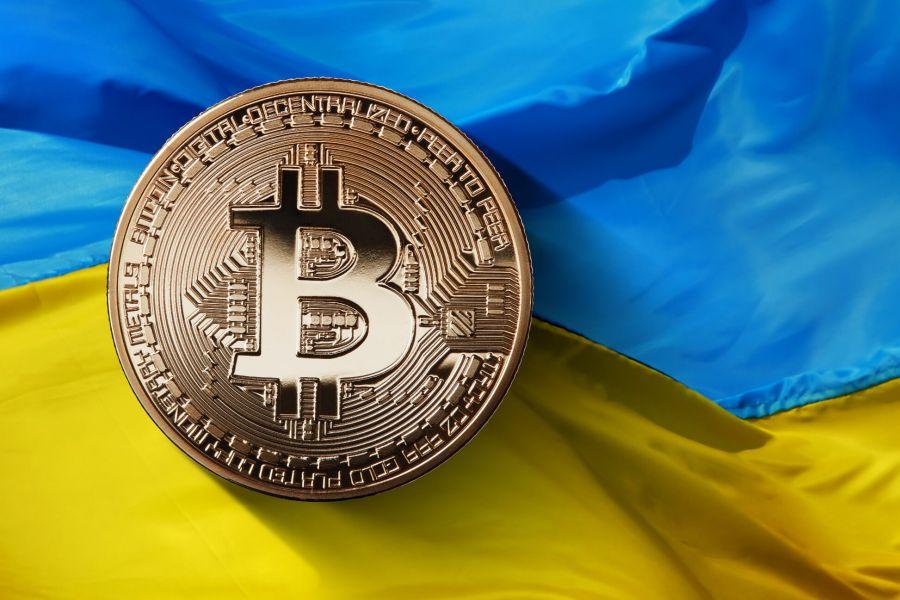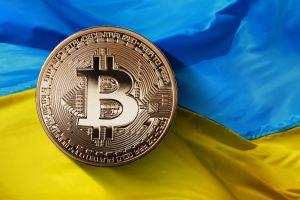 Adoption news
The Ukrainian Ministry of Education has unveiled an educational course for citizens that comprises modules on bitcoin (BTC), crypto mining, blockchain technology, and more. Per a Telegram post from the Deputy Prime Minister and Minister of Digital Transformation Mykhailo Fedorov, the eight-part video lecture series will also include tutorials on how to store and spend cryptoassets – and participants will receive a certificate on completion.
The Japanese pharmaceutical powerhouse Rohto has launched an in-house cryptoasset that will allow employees to crowdfund side projects, and raise funding for career development-related projects. Per Nikkei, the company is allowing its employees – regardless of their seniority in the company – to make use of the token-powered crowdfunding platform, as part of an effort to nurture entrepreneurship within the company. The firm has over 5,500 employees and has been family-run for four generations since it was founded in 1949.
In a joint statement, the Saudi Central Bank (SAMA) and the Central Bank of the United Arab Emirates (CBUAE) have announced the results of the joint digital currency "Aber" Project. The results showed that the distributed ledger technology would enable central banks to develop payment systems at both local and cross-border levels, said the announcement, adding that both the SAMA and the CBUAE are satisfied with the achieved results, which are believed to be beneficial to the central bank community and the financial system in general.
Crime news
With the COVID-19 pandemic likely to cause a massive wave of poverty, and certain economies potentially crashing, bitcoin (BTC) theft would become "a lot more attractive," Kaspersky Lab said. Also, with the special technical capabilities of monitoring, deanonymization, and seizing of BTC accounts now in place, cybercriminals should be expected to switch to transit cryptocurrencies for charging victims. "There is a reason to believe they might switch to other privacy-enhanced currencies, such as monero (XMR), to use these first as a transition currency and then convert the funds to any other cryptocurrency of choice including BTC," said the report. (Learn more: Crypto Security in 2021: More Threats Against DeFi and Individual Users)
A Chinese court in the eastern province of Jiangsu charged organizers of PlusToken crypto scam with building a pyramid scheme and upheld the ruling on 14 people including Chen Bo, who created the platform in 2018, in a second trial as final. Bloomberg reported that crypto collected from users as a joining fee were valued at at least USD 2.3bn as of June 2019, citing a document from the Intermediate People's Court in Yancheng city and a November 26 statement published on a website affiliated with the Supreme Court. As reported, the Chinese authorities seized a huge stash of crypto worth a combined USD 4.2bn earlier this year.
Jo Ju-bin, the lead suspect in the Telegram Nth room rape and sexual exploitation video-sharing case that has polarized South Korea for most of 2020, has been found guilty and sentenced to 40 years behind bars. Per Seoul Kyungjae, Jo and a number of admin accomplices were found guilty on multiple charges. During sentencing, the presiding judge at the Seoul Central District Court made ominous remarks about cryptoassets – claiming that making use of crypto payments had enabled Jo to commit "repeated sexual exploitation crimes."
Mining news
Bitcoin (BTC) mining difficulty, the measure that shows how hard it is to compete for mining rewards, increased 8.87% during the latest adjustment on Sunday, reaching 19.16 T and cutting into the profit margins of BTC miners. Also, it is relatively close to the all-time high recorded in mid-October when it had hit 20 T.
Investments news
XRP-affiliated American blockchain company Ripple is selling up to 4m shares of MoneyGram. According to a US Securities and Exchange Commission filing, Ripple owns 6.22m shares of MoneyGram, and a warrant to buy additional 5.95m shares, for a total equity position of 12.2m shares, making it 17% of MoneyGram's shares outstanding. After the sale, Ripple will still own at least 3.22m shares, or some 4.44% of MoneyGram, or 11% if the additional shares represented by the warrant are included.
Blockchain news
Ethereum Classic (ETC) has gone through a hard fork that introduced a new upgrade aimed to increase miner participation and increase security. The Thanos protocol upgrade allows 3GB and 4GB graphics processing units (GPUs) to once again mine the network, and it doubled the duration of ETC's mining period, or epoch, thus slowing the size increase of the DAG (Directed Acyclic Graph). With the implementation, 4GB GPUs will remain supported for an additional three years at least, said an ETC blog post.
Career news
France-based wallet provider Ledger has hired Ian Rogers, (now formerly) LVMH Moët Hennessy Louis Vuitton's Chief Digital Officer. His main role will now be Ledger's Chief Experience Officer who will work on expanding the company's consumer business and helping bring cryptocurrency ownership to the masses, reported The Financial Times.
---