Twitter Mulls Bitcoin Tipping via Lightning Network
Social media giant Twitter may be about to take a big step into crypto with a much-anticipated feature that would allow tip its users for their tweets.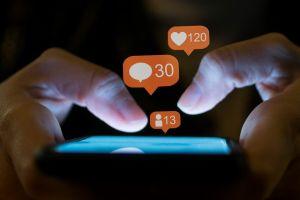 While speaking on the Stephan Livera podcast on Monday, Twitter CEO Jack Dorsey said that bitcoin tipping using the Lightning Network on Twitter is a "really compelling" idea.
"I think there's a lot there […] It's really compelling, and it's something that we want to spend a lot more time on," Dorsey said, adding that there is "a pretty active conversation within the company" and that they want to be "smart about it."
According to Dorsey, bitcoin tipping via the Lightning network would provide more economic incentive to Twitter users, not only its audience reach. The CEO is among investors in Lighting Labs, the developer of the Lightning Network, which allows much faster and cheaper off-chain bitcoin transactions.
At the end of 2018, Twitter had 321 million monthly active users, or 3% less than a year ago, according to the company's latest earnings release
Twitter's CEO has also previously said that he "love the idea" of letting users tip each other with bitcoin, and in an interview on the Joe Rogan Experience podcast earlier this month he also elaborated on what he thinks makes bitcoin different from all the other cryptocurrencies. Moreover, previously he even said that he believes bitcoin will become the world's single currency.
Also, while speaking together with CEO of Lightning Labs Elizabeth Stark during the podcast on Monday, Dorsey revealed that there are plans to integrate the Lighting Network with Square's Cash App, a popular mobile payment app.
"It's not an 'if,' it's more of a 'when,' and how do we make sure that we're getting the speed that we need and the efficiency," according to Dorsey, who's also founder and CEO of Square.
Community already at work
Despite the optimistic tone from Twitter's CEO himself about the prospects for a bitcoin tipping feature, the community has already started to work on their own solutions for a tipping tool, with the tippin.me app being one example.
However, some users on Reddit have doubts about this tool since it holds bitcoin as a custodian for users, without giving users direct access to the private keys. Other users argue that custodial solutions are still acceptable for smaller amounts.
"One reason I'm in favor is because custodial solutions are, for some people, a gateway into non-custodial solutions. Once you've worked with tippin.me or Bitlum, you might look more into bitcoin, discover the "not your keys, not your coins" principle, and then start using a noncustodial wallet," a reddit user nowitsallgone wrote.
---