TrustSwap Rolls Out a New Program on YIELD App — FlashDrop
Disclosure: Crypto is a high-risk asset class. This article is provided for informational purposes and does not constitute investment advice. By using this website, you agree to our terms and conditions. We may utilise affiliate links within our content, and receive commission.
Disclaimer: The text below is a press release that was not written by Cryptonews.com.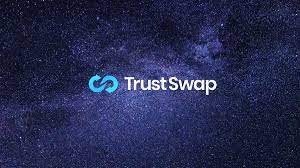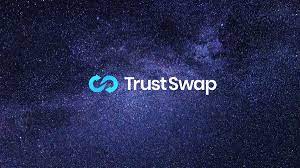 The DeFi project TrustSwap recently announced the launch of a new product. The product in question is the FlashDrop program, designed to provide an incentive for smaller stakers and add another use case for its native SWAP token. The program is actually only the first step in TrustSwap's long-term goal, which is to decrease the entry barrier for new token holders.
Of course, there are easier ways to do it, but the project is also very careful to not dilute the rest of the staking community, so it has to take things slowly, one step at a time.
What will FlashDrop Bring?
This first FlashDrop will be from the platform called the YIELD App. This is essentially a new wealth management platform for the DeFi sector, which offers up to 20% APY on multiple coins and tokens, including Ethereum, Tether, and USDC.
The YIELD App actually launched back in December 2020 on TrustSwap Launchpad. It has a very reliable team, all of which are industry veterans, and their own goal is to revolutionize DeFi investing. Its YLD token has surged by 1700% since launch, simply due to the innovative nature of the project's technology. Its community continues to grow, and alongside it, the token's price.
According to the announcement, the FlashDrop will grant TrustSwap users the chance to win up to 500 YLD tokens without the need to actually invest. The token distribution will be conducted through an on-chain lottery system. The system will also be completely transparent, so that users can be sure that there will be no playing favorites. Basically, it is all down to luck and chance.
Details About the Lottery
The tokens will be distributed to a total of 3,000 winners, and anyone interested in applying and participating in the lottery can do it via the TrustSwap dashboard. The event will take place on April 23rd, starting at 9 AM PST and ending 12 hours later, at 9 PM PST.
The snapshot for the FlashDrop will be taken one day earlier, April 22nd, at 9 AM PST, and every address that holds 500 SWAP tokens staked will get 1 entry ticket.
More than that, each address holding a TrustSwap Golden Ticket will receive an automatic allocation of 500 YLD. If the user happens to also win the lottery, they will get another 500 YLD, totaling in 1000 YLD to the YIELD app. Naturally, having a YIELD App account is a necessary requirement.
Another thing to note is that each account with 1,000 YLD tokens will also receive a second ticket. However, owning 500 SWAP is necessary in order to be eligible, so regardless of how many YLD tokens the user may own, they will not receive any tickets if they don't have SWAP in their account also.
The last condition to participate is that each address hoping to win needs to be successfully registered, and it must pass KYC verification. Other than that, there are no other requirements to participate.
There are, however, certain restrictions that should also be noted. For example, users will not be eligible if they already claimed a YLD airdrop in the SwapDrop round. Also, US citizens and residents will not be included. And, lastly, each individual is eligible for only a single claim. Only Golden Ticket owners may have more than that.
A Few Things that You Should Know About the YIELD App
As mentioned, the YIELD App launched back in December as a decentralized finance wealth management firm. The company believes that everyone should have equal access to investment opportunities, which is something that was completely impossible only a few decades ago before the internet went mainstream.
Since then, the world still hasn't received complete equality when it comes to investments, but the invention of the world wide web was a step in the right direction. With the DeFi sector and the crypto industry as a whole, the next major step towards this goal was achieved. The YIELD App wants to take things even further, and unlock the full potential of DeFi for its users.
Essentially, it wishes to make it simple and accessible to everyone in the world by creating a single, innovative, but still user-friendly platform that would merge traditional and decentralized finance, thus creating a bridge between them.
What is TrustSwap Launchpad?
TrustSwap Launchpad became the flagship product of the entire TrustSwap project, even though this was not the project's original intention. Originally, TrustSwap emerged to offer a smart contract-based escrow offering, called SmartSwap. However, at some point, the project decided to start offering a trusted platform for safe and reliable token launch, where its community will be able to invest in upcoming projects without fear of a scam.
Simultaneously, projects themselves don't have to worry about building a community and marketing its upcoming token sale, which removes a huge burden from them and lets their developers focus on perfecting their system, rather than figure out how to make people interested in investing.
The Launchpad offers a suite of tools and services, all of which are designed to be easy to use, but also extremely helpful in giving crypto projects a chance to get a running start in the highly competitive crypto industry.
{no_ads}
---