Tron Trims Weekly Gains, Still Best Performer Among Top 20
The native token of Tron (TRX), a developer of a decentralized Internet and its infrastructure, is still best performing cryptocurrency during the last 7 days among the top 20 coins by market capitalization, despite its plunge by more than 5% in the last 24 hours.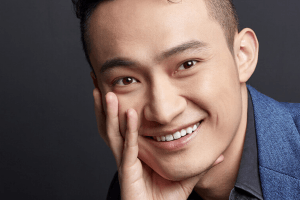 The startup is getting a new update called Odyssey 3.1, and the news sent the price soaring. The protocol's native coin, TRX, gained almost 8% on Monday - but as of the time of writing (UTC 10:20 AM), it has lost 5.10% in the past 24 hours. Still, TRX has gained almost 16% in the past week.
Price should not be the only measure of popularity, however: the Odyssey 3.1 upgrade and its subsequent price surge brought TRX volume to a four-month high. On Monday, TRX trade volume reached as high as USD 400 million before a fallback to the USD 330 million range. The community speculates that perhaps the rumour was traded before the news landed, explaining the drop today.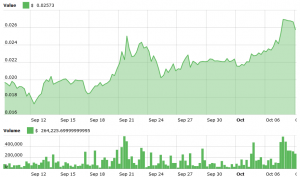 On Monday, Tron's founder and CEO Justin Sun tweeted that Odyssey 3.1 will go live as a result of "community consensus," and adds that, "The TRON Committee function & [Tron Virtual Machine] will go live, marking the start of the Smart Contract Era. TRON will be 200x faster vs. ETH, 100x cheaper vs. EOS. Dapp developers & users, this one is for you!"
Meanwhile, last week speaking to Investopedia about the ways in which he considers Tron better than Ethereum, Sun said, "At Tron we always emphasize the importance of accessibility and our dedication to the community. That's why we made sure to deliver on our goals of being faster and cheaper than Ethereum, providing an easy-to-use and affordable network to our vibrant community of talented developers."
However, data shows otherwise. According to Etherscan, Ethereum is processing around 500,000 transactions per second on a daily basis. Tron, in contrast, is struggling to record 50% of that. Ethereum also leads in terms of user activity, transaction volume, network activity, and number of dapps (decentralized applications).
Still, Tron is fighting to get the recognition they feel they deserve. In July this year, they have also acquired BitTorrent, a communication protocol for peer-to-peer file sharing, used to distribute data and electronic files over the Internet. The acquisition means merging of the current Tron platform and BitTorrent to create a novel project, as Sun explained, "We will leverage TRON's blockchain expertise to enhance the decentralized BitTorrent protocol, which has over 100 million monthly active users."
---