Tron Is "Just Garbage", "Stellar Will Fail" - Founders Fight Club
Founders of two major crypto projects - Stellar and Tron - have kicked the new year off by kicking each other in an exchange of "pleasantries."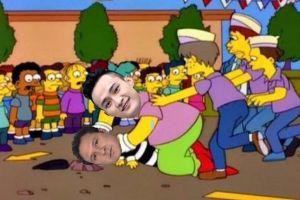 Famous crypto pioneer and co-founder of both Stellar and Ripple, Jed McCaleb, made headlines on New Year's Eve when he trash-talked crypto projects like Tron during an interview with Yahoo Finance.
Speaking about the crypto landscape of 2018, McCaleb said: "Ninety percent of these projects are B.S. I'm looking forward to that changing. Things like Tron, it's just garbage. But people dump tons of money into it, these things that just do not technically work."
McCaleb also added that it is a big misconception that it would be beneficial in any way for industries or individual merchants to have their own type of cryptocurrency for payment:
"In a lot of cases it just needs to be some sort of digital payment and you might as well use stellar or bitcoin. You don't need a separate type of payment for cannabis," he said.
Tron's founder & CEO Justin Sun, on his end, responded to the strong criticism by saying that they don't even consider Stellar a competitor, before going on to claim that Tron will overtake Stellar "within 2019 anyway."
A few hours later, Sun went on to list some of McCaleb's failed start-ups from the past and predicting that Stellar will fail, too:
Despite his bashing of other projects, McCaleb also admitted that his own project has a way to go. When confronted by Yahoo Finance on whether he believed average people would be able to differentiate Stellar from all the other crypto projects out there, McCaleb simply said "I don't think so."
"We've done a pretty poor job of marketing it and telling the world what Stellar is about," he said, adding that "I think they have a vague notion that it's for payments, but I don't think they know the details and the real power of it. We're hoping to change that in 2019, but it's a process."
Stellar is No. 6 in terms of market capitalization, while Tron is 11th.
Stellar price chart: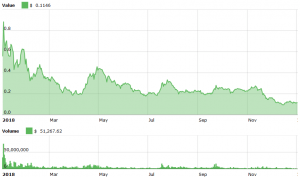 ____
Tron price chart: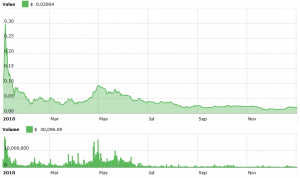 ---