Trezor's Plans, Spain's Crypto Tax Warning, Thai SEC & Binance + More News
Get your daily, bite-sized digest of cryptoasset and blockchain-related news – investigating the stories flying under the radar of today's crypto news.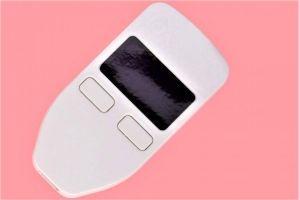 Wallet news
Trezor announced four things set to come out this year: Trezor Suite Mobile app for Android, Bitcoin Full Node, CoinControl, and Child Pays For Parent (CPFP), as well as CoinJoin. The anonymization method for bitcoin transactions CoinJoin will obscure the sources and destinations of users' transactions, they said, claiming that the combination of Tor Switch, CoinControl, and CoinJoin "will guarantee you the top level of privacy and security."
Tax news
The Spanish Tax Agency, known locally as the Hacienda, has issued an unprecedented 14,800 warning letters to Spaniards it suspects may fail to or have already failed to declare their crypto earnings in mandatory tax filings. Per Telemadrid, the letters sought to inform recipients that they did not need to declare any crypto purchases, but reminded them that capital gains tax payments were due on profitable sales. Failure to comply, the agency added, could result in fines of "over USD 6,000."
Exchanges news
The Thai Securities and Exchange Commission (SEC) issued a warning to the country's investors stating that Binance is not a licensed digital asset operator in this country. Therefore, its users will not be protected by Thailand's law. The regulator sent a letter to the major exchange and to "the relevant parties to clarify the information" about the company. When contacted by Cryptonews.com, Binance refused to comment on the topic, stating that they "don't disclose our conversations with regulators."
Bitfinex Derivatives, which offers a derivatives platform accessible through crypto exchange Bitfinex, announced the launch of a perpetual contract for tether gold (XAUT)/bitcoin (BTC). The contract will offer users up to 100x leverage and will be settled in bitcoin. The offering is available to sophisticated traders for the purposes of hedging and managing risk, they said.
CBDC news
A group of the world's seven major central banks (including the US Federal Reserve and the European Central Bank) has scope to set common rules and platforms for their own digital currencies that could lay the groundwork for more efficient cross-border payments, said Kazushige Kamiyama, head of the Bank of Japan (BOJ)'s department overseeing the development of a central bank digital currency (CBDC). Per Reuters, as the role a CBDC plays differs for advanced nations with a robust banking system and emerging economies that can use CBDCs to make up for shortfalls in their financial infrastructure, said Kamiyama, it's "better to come up with common rules among countries with similar economic structures."
The Russian Central Bank will unveil its digital ruble "prototype" in December, the bank's First Deputy Governor Olga Skorobogatova stated in a video press briefing. She said that per existing plans, the Central Bank will charge fees for merchant-vendor and B2B transactions, but added that inter-user gifts and exchanges would be allowed free of charge. Skorobogatova also noted that interoperability with existing service providers was still a long way off, with "many" Russian firms "saying they have a ready-to-use product," but adding that none of these are currently compatible with the digital ruble.
DeFi news
Coinbase joined the DeFi Alliance, an open association that provides mentorship and funding for early stage tech teams working in the decentralized finance (DeFi) sector, they said. The DeFi Alliance has more than 60 member companies. They recently announced their first fund, DeFi Alliance Fund I, seeded by Alliance members and led by the founding partners along with billionaire entrepreneur Mark Cuban.
Multi-asset DeFi platform Kava said it enabled institutions to earn +45% annual percentage rate (APR) on bitcoin holdings without counterparty risk. The Kava baselayer infrastructure has been optimized, while Kava Labs released the Kava 5.1 upgrade to the public including its borrow side functionality. As part of the upgrade, the HARD Protocol received an update to Version 2.
Investments news
It appears that not everyone in the Ukrainian government is happy that public officials in the nation have reportedly managed to amass a whopping collective BTC stash of BTC 46,351. Earlier this week, the Minister of Digital Transformation, Mykhailo Fedorov, called the officials "far-sighted" and "progressive" for buying tokens. But in a Facebook post, Sergiy Petukhov, the head of the Mandatory Inspections Department at the regulatory, government-run National Agency for Prevention of Corruption, wrote that his agency has launched "250 checks thus far this year" and that it was "already checking the bitcoin declared [by officials] as part of some of these investigations." Some officials have already claimed their declarations contained "errors" – a state of affairs that one commentator on Telegram called "both funny and offensive."
Exodus Movement, Inc., a Delaware, USA, corporation behind its non-custodial crypto software platform Exodus, received notice that the US Securities and Exchange Commission (SEC) has qualified its offering of Class A common stock under Regulation A. The company started offering shares in the Exodus Wallet on April 8, they said. All investors must be registered with the Exodus transfer agent Securitize and must reside in the USA (except in Arizona, Texas, or Florida).
Kanye West, Jeff Bezos, and Bill Gates are estimated to be the next big names in BTC, reported City A.M. citing online bookmakers Unikrn. According to them, the odds on the celebrities most likely to buy at least USD 100m of BTC in 2021 are: West 2/1, Bezos 5/2, Gates 3/1, Lebron James 6/1, Kim Kardashian 50/1, Donald Trump 50/1, George Lucas 100/1, Steven Spielberg – 100/1, and Kylie Jenner – 200/1.
Career news
Multi-asset investment platform eToro has appointed Dr. Hedva Ber as Deputy CEO and Global Chief Operating Officer (COO). Ber, who has more than 25 years of experience across the banking and finance industry, will lead eToro's operational infrastructure, corporate governance, compliance and regulatory affairs, legal, risk management, and social responsibility, said the announcement.
Legal news
The US Commodity Futures Trading Commission (CFTC) announced that, following a hearing on the merits, the federal court in Nevada entered a default judgment against defendants David Gilbert Saffron, an Australian citizen residing in Las Vegas, Nevada and/or Los Angeles, California, and Circle Society, Corp., a Nevada corporation - for a cryptocurrency fraud and misappropriation scheme. The CFTC argued that from December 2017 through the present, Saffron fraudulently solicited and accepted at least USD 15.8m worth of bitcoin and USD from at least 179 individuals. Saffron and Circle Society are ordered to pay restitution of USD 14.84m to defrauded pool participants, disgorgement of USD 15.8m, and a civil monetary penalty of USD 1.48m - in total more than USD 32.14m.
---