Travala: Cheaper Booking with Crypto
Disclaimer: The following article is part of Cryptonews Deals Series and was written as a promotional article in collaboration with the sponsor of this offer. If your company has an exclusive promotion that you would like to share with our readers, we invite you to reach out to us. Let's build together.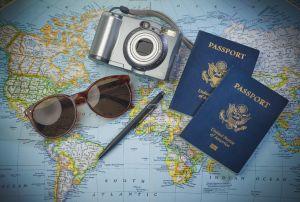 Although the worldwide coronavirus pandemic put a quick stop to traveling in 2020, the global tourism sector is recovering in 2021. When it comes to paying for your trips with cryptocurrencies, there is a double benefit here: aside from the rising percentage of vaccinated adults that are now allowed to travel, the new all-time highs of major cryptocurrencies have rekindled public interest in the industry. The result? Good numbers for Travala, the leading crypto booking agency—but also excellent deals for their customers, and you can learn more here.
Tourism Is Recovering—And People Are Choosing Crypto
Travala has seen an incredible increase in revenue year-on-year; an almost 4,900% growth in May 2021 compared to the same month last year. Customers are actually opting for cryptocurrency payments: 72% of all bookings in May were paid for by cryptocurrencies, and 17% of them were made with Travala's native token AVA. This makes AVA the preferred form of payment, followed by Bitcoin and Binance Pay. Around 9.3 million AVA were locked at the time of the report, which represents around 18.7% of the circulating supply.
At this moment, Travala is the largest booking agency by travel paid for with cryptocurrencies. They have partnered with over 600 airlines and 2.2 million hotels via Expedia. As they offer all services—including luxury experiences—in return for crypto payments, it is no wonder that they are the go-to choice for crypto enthusiasts.
The statistics we've listed above shows that thanks to largely lifted restrictions and an increasing number of vaccinated individuals, people are vacationing again. Additionally, for both newcomers and veterans in the crypto space, cryptocurrencies that reached new heights in the first half of 2021 rekindled an interest in them. Either people remembered they had some holdings, purchased new coins, or simply wanted to do their own part in driving mass adoption: the fact is, crypto as a payment option grows in popularity.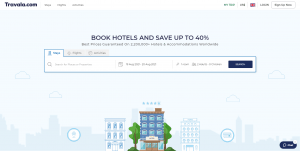 Why Travala?
Travala's role in crypto's popularity should not be underestimated. With discounts and even cashbacks when users choose to pay with AVA, there is certainly a lot of incentive to choose them and not anyone else. This is especially true for users of their Smart Program: you can get up to 10% savings on travel bookings: 5% off the listed prices, plus another 5% loyalty reward once you have returned from your trip. The exact discount you will get depends on your Smart level, which in turn depends on how many AVA tokens you've locked up in your account. 250 AVA is the minimum for users to start getting discounts, while 2500 AVA is the threshold for the highest level.
Not convinced? You can also use their Best Price Guarantee to make sure you always get the best deal. If you book a stay or an activity on Travala.com and find a cheaper price on another website, you can claim a refund for the difference up to 24 hours before your check-in date at the property or the start time of the activity. This will be paid in the form of Travel credits directly to your Travala.com wallet.
Bon voyage!
DEAL: With the Smart program: booking becomes a whole lot cheaper when staking tokens and you can receive hefty discounts! Additionally, the user receives 2% back on accommodation and activities in AVA our own cryptocurrency as a rewards token.
---