Trade Like a Pro with PrimeXBT's Copy Trading Option
Disclosure: Crypto is a high-risk asset class. This article is provided for informational purposes and does not constitute investment advice. By using this website, you agree to our terms and conditions. We may utilise affiliate links within our content, and receive commission.
Disclaimer: The following article is part of Cryptonews Deals Series and was written as a promotional article in collaboration with the sponsor of this offer. If your company has an exclusive promotion that you would like to share with our readers, we invite you to reach out to us. Let's build together.
It is not always easy to establish winning trading strategies. Investing at the right time, taking advantage of the volatility of cryptocurrency prices, or withdrawing profits at the right time requires experience as well as a strong knowledge of the markets. If you want to trade like the pros without any effort, PrimeXBT's copy trading is for you!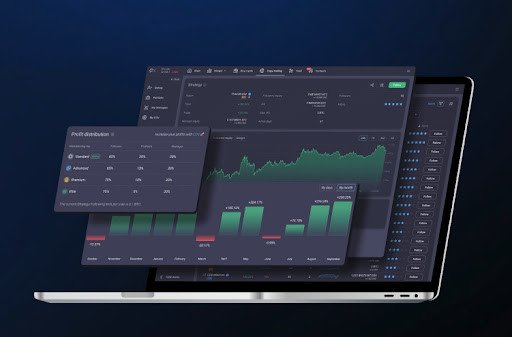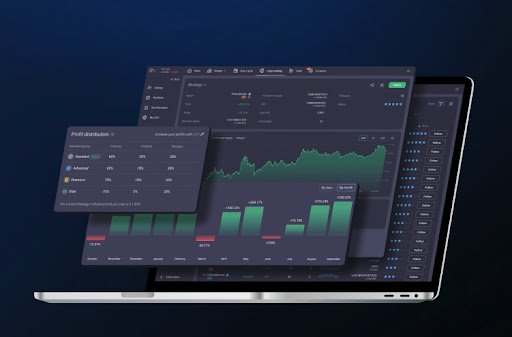 What is copy trading?
Copy trading is an investment method that allows anyone to imitate the trading strategies of experienced investors automatically. You can choose a trusted trader and copy his or her trades effortlessly to generate the same profits.
When the trader you have chosen to follow makes a transaction, the same transaction is made in your account, whether a buy or a sell. In addition, note that it is possible to limit the level of risk so that, for example, you only copy investments where the risk is low.
There are two types of copy trading. Firstly, mirror trading, which we have just mentioned, is automated. Secondly, so-called social trading consists of freely drawing on the advice and forecasts of informed investors through exchanges.
What are the advantages of copy trading?
PrimeXBT's copy trading offers many advantages. First of all, it allows you, without the need for prior expertise, to make smart trades and maximize your profits.
In addition, copy trading requires little effort. It is automated, and only the choice of a trusted trader has to be made. This is made easy thanks to the various filters offered on PrimeXBT, which allow you to select your trader to copy according to his past performance.
In addition, copy trading offers peace of mind that is sometimes difficult to keep when you are carrying out risky operations yourself. Once your copy trading is launched, you can sleep soundly while your investment grows.
How to take advantage of the copy trading option on Prime XBT?
Engaging in PrimeXBT copy trading is fast, easy, and requires no prior trading experience. Once you have created your account, choose the trader whose strategy you wish to copy based on the risk level of their trades and their past performance.
After that, you can freely choose the amount you wish to invest in order to copy his trades. Note that you can, at any time, regain control by interrupting your copy trading. Furthermore, on PrimeXBT, you can follow different traders simultaneously.
Moreover, for experienced investors, copy trading allows them to monetize their skills by receiving rewards based on their number of followers.
PrimeXBT's copy trading is a win-win investment method that frees you from the emotional burden, time, and uncertainty associated with trading while providing returns identical to those of the most experienced investors.
Current Bonus Plan: When you first register at PrimeXBT and make your deposit, enter the code CRYPTONEWS7000 to get your bonus as a reward in your trading account, equal to your deposit (up to a maximum of $7000). Full details here.
Disclaimer: This article is promotional content and does not constitute investment advice. Do your own research and only invest money you can afford to lose.
---