Top Crypto Trends to Watch in 2022, According to Pantera's Paul Veradittakit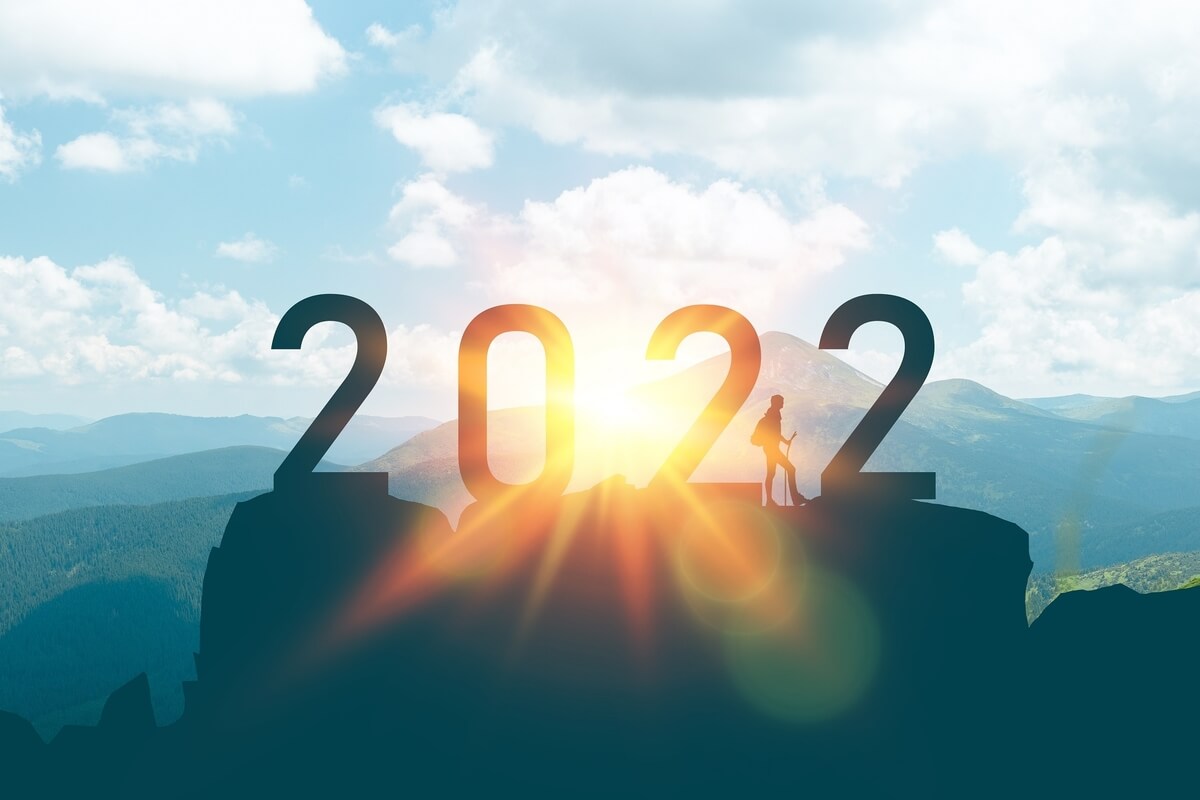 With 2022 already underway and the crypto market still sliding lower, it's an excellent time to take a look at what expectations industry insiders have for the crypto landscape in the year before us.
To help you get some insight into what to expect for the year, we took a look at the main predictions for 2022 made by Paul Veradittakit, a partner at crypto hedge fund Pantera Capital, as published in the fund's latest Blockchain Letter.
Ethereum congestion and scaling
The first prediction made by Veradittakit for 2022 is one that is likely to frustrate a lot of Ethereum (ETH) users -- namely that the network congestion and high fees we saw last year are only the beginning.
According to Veradittakit, the problem of congestion for Ethereum will get worse in 2022, as mainstream adoption of use cases that rely on the network continues to grow.
With continued congestion, however, scaling solutions such as Optimistic Rollups and more technically complex ZK-Rollups will continue to gain traction in the new year, with the former likely being the dominant solution in the near-term, Veradittakit wrote.
Ethereum alternatives, Solana continue their rise
With the Ethereum network predicted to become ever-slower and more expensive to use, Veradittakit wrote that alternatives such as Solana (SOL) will continue to grow in popularity in 2022. This will happen despite the fact that Solana has already seen astronomical growth in 2021, he said.
"Recent activity in the Solana community, including the launches of massive funds for decentralized social media and gaming, suggests that the ecosystem will continue to grow immensely in the coming year," the Pantera Capital partner wrote.
Additionally, interoperability between blockchains will become even more common, driven by the development of more cross-chain bridges. This will further accelerate the growth of non-Ethereum ecosystems, Veradittakit predicted.
Improved integration across the web
The web has become a fragmented place, making it less user-friendly than it should be, according to Veradittakit. However, with the development of things like decentralized identities and on-chain ownership for Web 3, things will start to improve, he argued.
"Altogether, applications and services are seeking tighter integrations with one another, and I expect to see more projects tackle the fragmented nature of how we interact with the web," Veradittakit wrote, citing examples such as the Ethereum-based sign in service login.xyz.
NFTs becoming (even) more popular
Non-fungible tokens (NFTs), which until now have mostly come in the form of digital art, will continue to grow in popularity this year -- but they will take on a number of new use cases, including as in-game assets and as a way for fans to support artists across industries, for instance the music industry, Veradittakit predicted.
He added that we are also likely to see more tokenization of physical art, and that this has the potential to facilitate better verifiability and more liquid markets.
DAOs going mainstream
Decentralized autonomous organizations, better known as DAOs, will become increasingly popular as a vehicle for organizing online communities, according to the Pantera partner.
These decentralized communities will help people get involved in the causes they care about in a new way, while more tools and infrastructure for DAOs will make it easier to set up and operate them in 2022, he wrote.
DeFi security getting a bigger piece of the relevance pie
Security for decentralized finance (DeFi) applications has always been considered important, although history has shown that innovation has sometimes happened so fast that security concerns have not been adequately addressed.
In 2022, security will become a bigger focus for DeFi projects, Veradittakit said. He argued that we'll see new launches that focus on better smart contract auditing, runtime monitoring, and consumer protections, which will ultimately make the DeFi space safer for all users.
____
Learn more:
- Ethereum's Position as DeFi Leader Challenged by Terra, BSC, Solana, Avalanche – JPMorgan
- Crypto Adoption in 2022: What to Expect?

- Polygon Implements Ethereum Improvement Proposal 1559; MATIC Dives Today
- How to Use Layer-2 Solutions to Save on Ethereum Fees: Arbitrum

- Unstoppable Domains' New Feature Allows Ethereum, Polygon Login With NFT Domains
- NFTs and Games Are Not Correlated to Crypto - Research

- The TradFi-DeFi Tug of War: Is a DeFi-Only Utopia Possible?
- DeFi Trends in 2022: Growing Interest, Regulation & New Roles for DAOs, DEXes, NFTs, and Gaming

- Crypto Security in 2022: Prepare for More DeFi Hacks, Exchange Outages, and Noob Mistakes
- Insiders Predict: NFTs the 'Gateway Drug to Crypto', More Countries May Adopt Bitcoin in 2022
---