Top 5 Bitcoin Mining Machines Ahead Of Halving
Disclosure: Crypto is a high-risk asset class. This article is provided for informational purposes and does not constitute investment advice. By using this website, you agree to our terms and conditions. We may utilise affiliate links within our content, and receive commission.
Searching for the five best performing Bitcoin mining equipment with fastest payback and biggest profitability, four Bitmain's and one Canaan's model are at the top, research by Beijing-based token data and rating agency TokenInsight showed.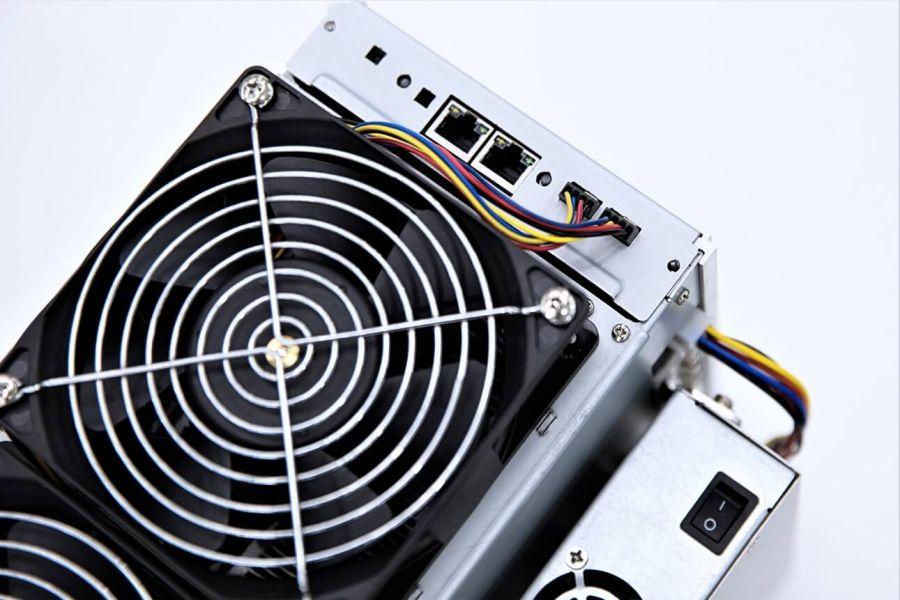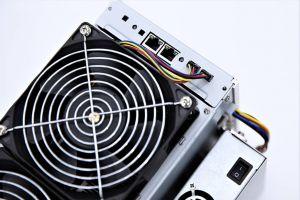 May 2020 Bitcoin (BTC) mining reward halving is currently one of the most important topics in the Cryptoworld. We've discussed previously what the future holds for BTC miners, and now we look into the best equipment for miners to use on their way towards this major event.
In their report, released this week, TokenInsight compared mining hardware, taking the halving into account, and showed best models according to, among other things, their annualized returns on investment (ROI), static payback cycles, and the mining machine shut-down price (running cost of the mining machine per day/the number of mined coins of that machine per day).
This is what they got.
1. Bitmain's Antminer T17+
T17+ has the shortest payback period of 230 days, and is the only high power efficiency model able to pay back its purchasing cost of USD 1,602 within a year, given electricity cost of USD 0.05/kwh, BTC price of USD 9,267.56 and mining difficulty of 12.72T. Its shutdown BTC price is USD 3,043.81, while annualized ROI is 117.20%.
2. Bitmain's Antminer T17e
T17e is able to pay back its purchasing price in 234 days under the above-described conditions, slightly higher that T17+, though its price is c. USD 340 lower. Shutdown price of this model is USD 3,348.19 and ROI 114.17%.
3. Canaan's AvalonMiner 1146
1146 is also estimated to have a less-than-a-year payback: 275 days for a price of USD 1,352. It has a shutdown price of USD 3,469.94 and annualized ROI of 108.74%.
4. Bitmain's Antminer T17
The cheapest on the list, priced at USD 951, T17 will require 284 days to pay back that cost. Shutdown BTC price is USD 3,348.19, while ROI is 108.43%.
5. Bitmain's Antminer S17e
S17e will take over a year to pay back its purchasing cost – 394 days. It's also the most expensive on the list (USD 2,083). Its shutdown BTC price is USD 2,739.43 and annualized ROI 96.87%.
Additional findings from the paper include:
mining hardware models with high power efficiency didn't performed better in Q2, but they still outperformed other mainstream models in Q3;
as the halving approaches, profitability of mainstream models of Q2 has been jeopardized; for example Innosilicon's T3-43T performed best in Q2, but its payback cycle increased by more than 500 days in Q3, completely losing its competitive edge to new models;
high power efficiency mining hardware is becoming a tendency;
revenue from crypto mining is under pressure and calls for cutting costs accumulate;
unlike SHA256 (a cryptographic hash algorithm) mining hardware, mining pieces designed to mine altcoins are not as popular, due to low revenues, low prices of mined altcoins, high energy consumption and limited computing power;
a vast majority of mining hardware capable of paying back purchase expenses are produced by Bitmain and Canaan, but there's also MicroBT's Whatsminer M20S;
compared to static profitability performances, dynamic performances improve considerably in Q3;
mining pieces with higher power efficiency handle fluctuations of electricity prices better;
an average 3% increase of mining difficulty per adjustment period would be disastrous for Q3 models – none could pay back its cost within 700 days (given mining hardware's average life of 18 months).
More than half of previous quarter's mainstream mining hardware is pulled off shelves or replaced with updated models.
Miner should compare mixes of unit computing power price and power consumption of different mining hardware pieces before actually investing in mining hardware.
TokenInsight thinks that mining difficulty will maintain its uptrend in the next two quarters under the assumption of steady increase of BTC price. Earlier this week, difficulty dropped by 0.74%, to 12.88T, after rising 1.99% during the previous adjustment.
At the time of writing (06:33 UTC), BTC trades at c. USD 7,574 and is up by 2.3% in a day, trimming its weekly losses to 3.
---