Top 18 Crypto & Blockchain Marketing Agencies
Disclosure: Crypto is a high-risk asset class. This article is provided for informational purposes and does not constitute investment advice. By using this website, you agree to our terms and conditions. We may utilise affiliate links within our content, and receive commission.
Disclaimer: The text below is an advertorial article that is not part of Cryptonews.com editorial content.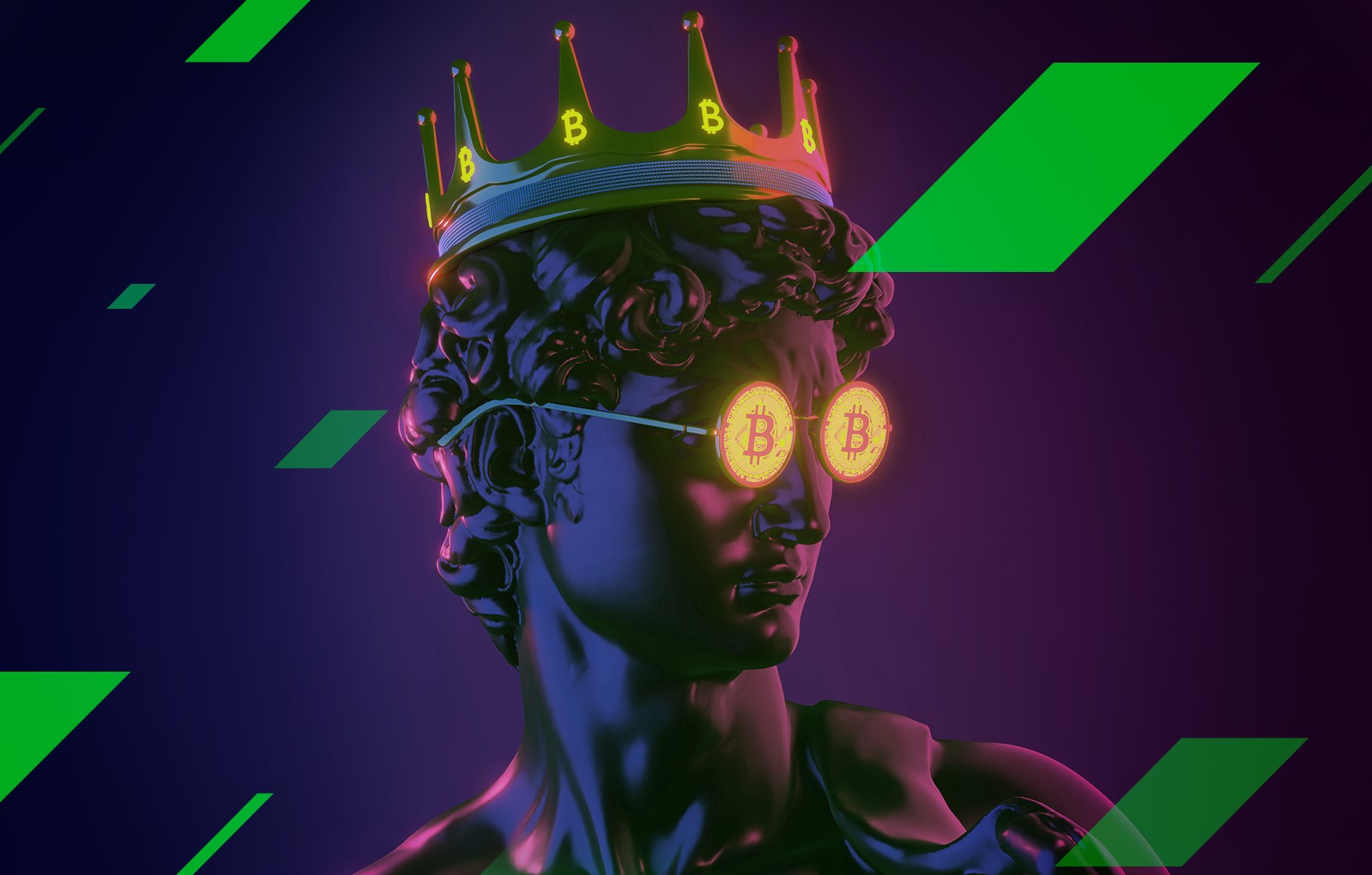 The need for crypto and blockchain marketing agencies becomes more apparent with the industry's increase in market size. Its sudden boom in the past three years has become an opportunity for enthusiasts to launch their own crypto-related projects and services. There are now thousands of crypto brands, and standing out among the rest gets harder by the day. The key to success in this industry is seeking the help of crypto and blockchain experts in development, launching, marketing, and advertising.
This is proven by the numbers. As the number of crypto businesses grow, the worldwide spending on blockchain solutions are increasing as well. By 2024, it is predicted that the said spending would reach 19 billion US dollars. This means two things–first, there is an established trust in blockchain solutions experts, and second, this demand will call for an increase in blockchain solutions companies.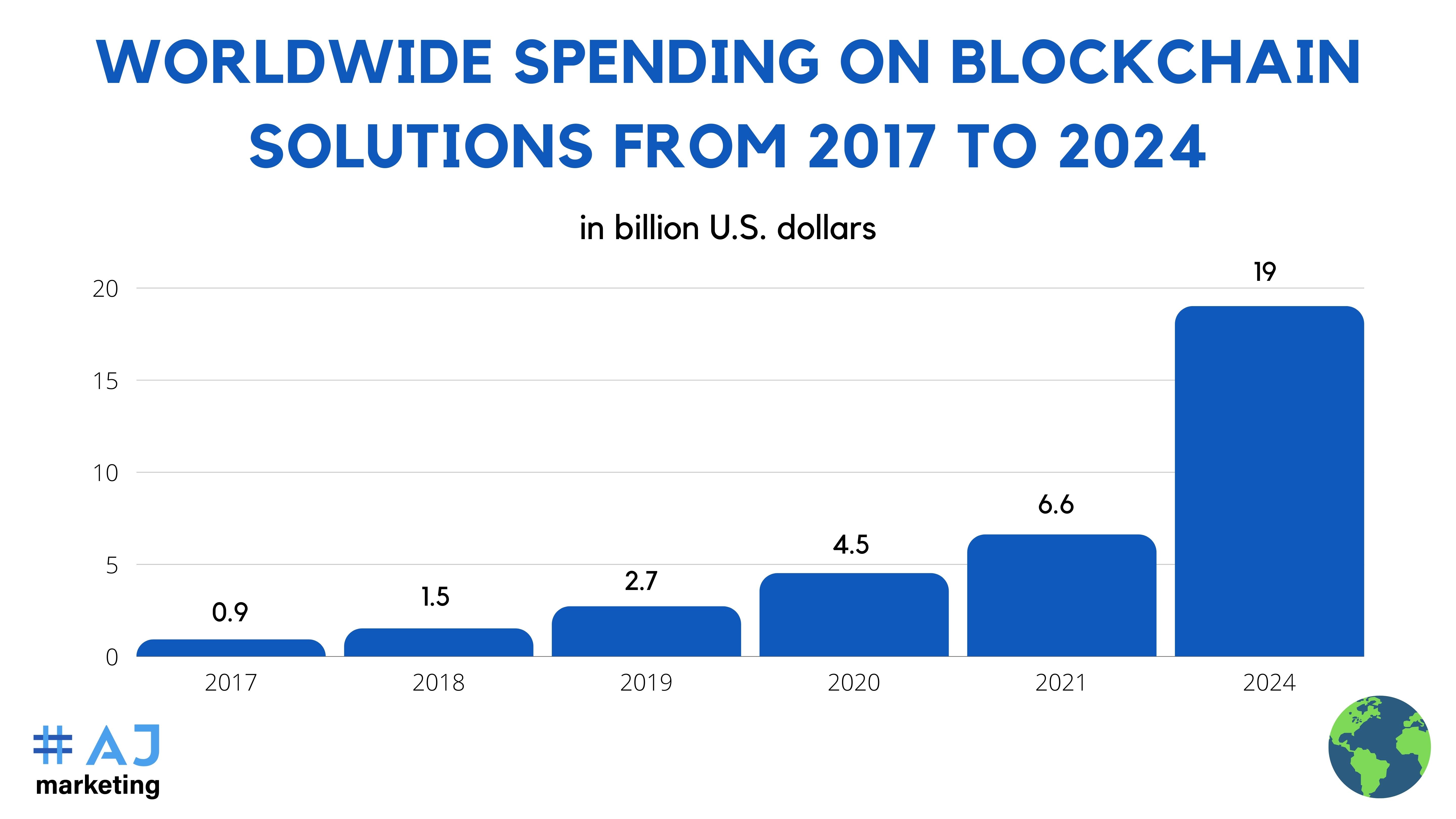 There are varying crypto marketing strategies you can implement. You can try crypto influencer marketing, building online communities or doing video advertising. Still, the most efficient way to see results is to work with agencies that have years of experience in the field. The next question is who among these agencies can you trust?
In this list, we featured the most established, tried, and tested crypto marketing agencies who can offer you crypto and blockchain solutions. Let's have a look!
Top 18 Crypto & Blockchain Marketing Agencies
AJ Marketing
Blockchain Centre
Coinbound
Castle International
Crowdcreate
Luna PR
Inoru
CryptoPR
NinjaPromo
Blockwiz
Crypto Marketing Digital
Single Grain
Turnkey Town
TokenMinds
BDC Consulting
Digital Pulse
Coinpresso
ReBlonde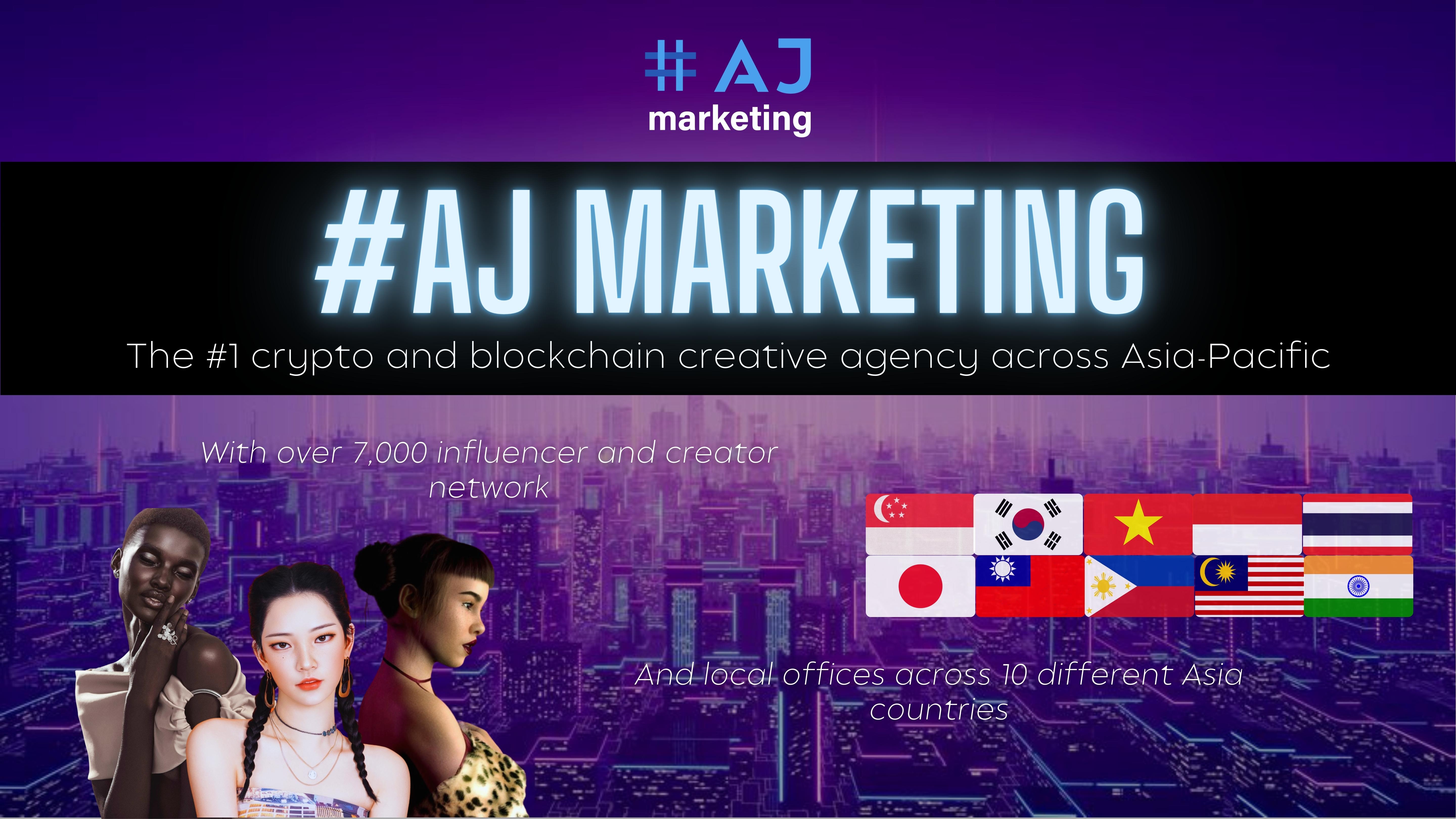 AJ Marketing is the top crypto and blockchain marketing agency operating in APAC. AJ Marketing specializes in influencer marketing, having a large influencer and creator network, including top cryptocurrency influencers and experts.
Aside from influencer marketing, this agency offers premium content, and other digital marketing solutions such as online advertising, SMM, digital billboards, SEO, press releases, and celebrity licensing.
The Asia market is dense with crypto users, owners, and interested consumers, making AJ Marketing the best choice for clients wanting to expand in this region. This agency has a global team with local offices across 10 different countries in Asia-Pacific.
Previous clients of AJ Marketing include Adobe, BMW, and AMD.
Contacts:
www.ajmarketing.io
[email protected]
2. Blockchain Centre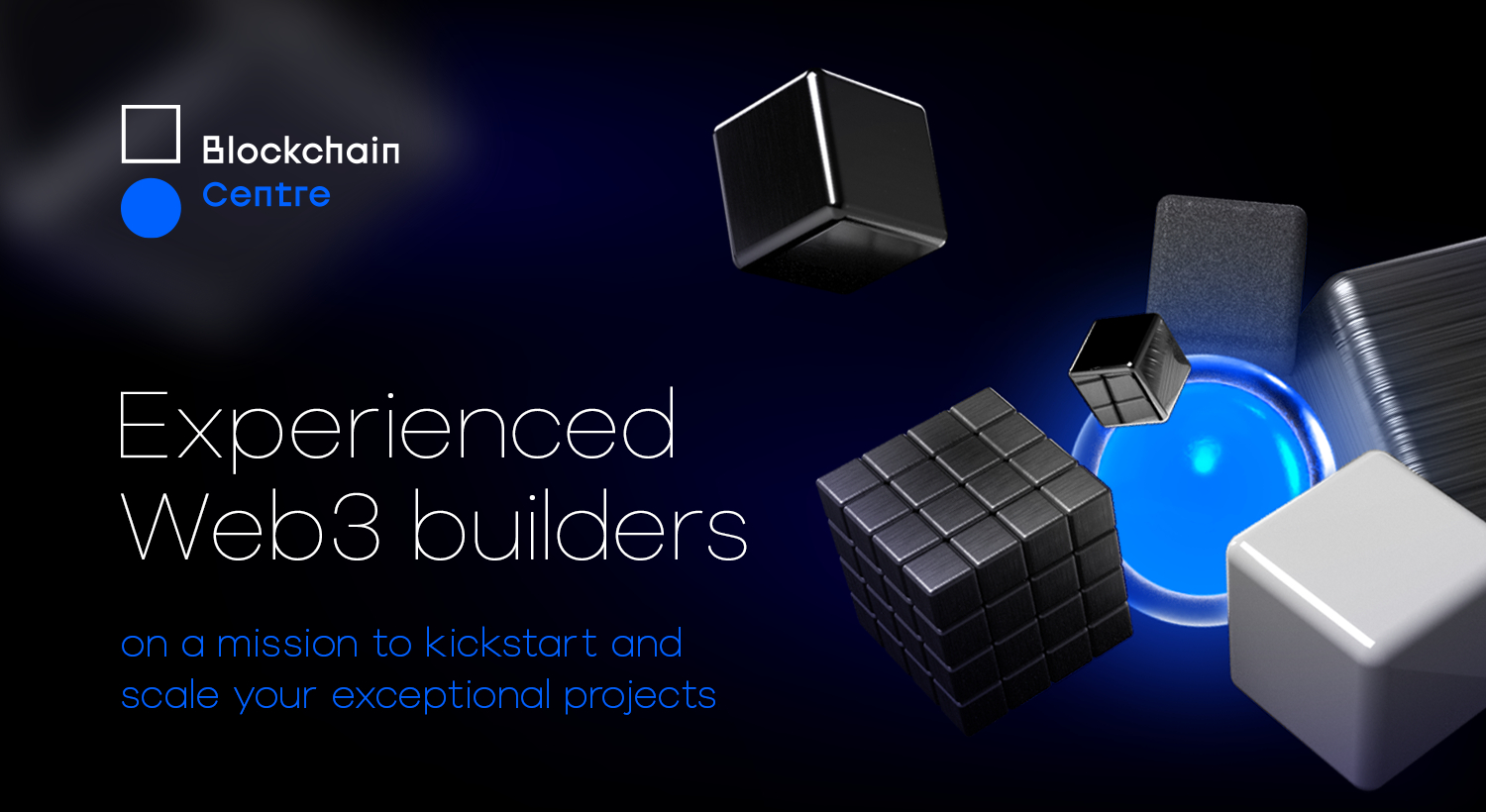 The Blockchain Centre, part of the Animoca Brands family, is a leading agency for blockchain and crypto solutions, specialising in token advisory, marketing, and creative services. Their team includes crypto builders with extensive industry experience. Blockchain Centre can help every crypto project develop into a profitable and thriving business.
Blockchain Centre can offer token & NFT advisory services – token allocation and fundraising strategies, as well as marketing & community management services – social media, content and email marketing and community growth. Their creative department can help your project create a brand identity and develop NFT, website and social media designs.
Among Blockchain Centre's most prominent clients is 99starz, with whom they've achieved a 14,900% growth of the Twitter community and $2.3 million raised in 7 days through 5 sales on the IDO platform, with a record $500,000 sold out in 3 minutes.
Website:
https://blockchaincentre.io/
3. Coinbound
Coinbound claims to help crypto brands promote themselves in the Web3. Coinbound has been featured in various Crypto publications, like Cointelegraph, Decrypt, Blockworks, Forbes, and Yahoo! Finance. Coinbound also has its own crypto marketing podcast and YouTube channel.
Its services include Influencer & Thought Leader Marketing, Community Set Up & Management, Public Relations, Twitter Management, SEO, Web3 Blog Management, and Web3 Executive Networking.
Coinbound has worked with big names in the crypto industry, like Metamask, Gods Unchained, and Voyager.
Website:
www.coinbound.io
4. Castle International
Castle is an integrated digital marketing agency based in Liverpool city center. It has a dedicated team of specialists in a range of fields including web development, branding and design, SEO, PPC, social ads, affiliate marketing, videography, content marketing and more. It is also a leading crypto marketing agency working with leaders in the crypto space like Cudos, NEM and HistoryMkrs.
Its crypto marketing services include Pay Per Click, Social Media Management, Forum Management and Moderation, Content Creation, SEO, Digital PR and Outreach, Hype Building, and so much more.
Website:
www.castle.co.uk
5. Crowdcreate
Crowdcreate is the leading marketing agency for crypto, NFT, gaming, and Web3. Since 2017, it has been a pioneer in blockchain marketing and strategy. It has worked with some of the largest companies in the world to raise investor funds, increase sales, create buzz, acquire users, and grow their online community.
Its crypto marketing services include Crypto Influencer Marketing, Crypto Token Marketing, Crypto Social Media Marketing Firm, Crypto and Blockchain Strategic Advisory, Crypto UI/UX Feedback and Insights, Airdrops and Bounty Campaign Advisory, Crypto Strategic Partnerships and Collabs, and many more.
Crowdcreate is trusted by top-tier brands like The Sandbox, Solana, Upland, and Yield Guild. In the video above, Crowdcreate worked with The Sandbox in order to create an NFT social media content exhibiting the NFTs in their collection.
Website:
www.crowdcreate.us
6. Luna PR
Luna PR aims to define the future of technology by bringing blockchain to the masses. Empowering ambitious businesses spanning 5 continents, it is a full-stack digital marketing agency passionate about blockchain technology, with the aim to be pioneers in driving mass adoption. It accepts projects small and large across the world to help them go to market with Luna's customized strategies.
Its focus areas are Web3, cryptocurrencies, NFTs, blockchain, GameFi, DeFi, metaverse, and influential individuals. Its services are PR, marketing, branding, and advisory services.
Its previous clients include Binance, EverRise, Utopia Genesis, Momento, and many others.
Website:
www.lunapr.io
7. Inoru
Inoru is a team with on-ground experiences in digitized services on blockchain and the Web3. Its team has accomplished various projects related to crypto products and services, such as NFT marketplaces, DeFi platforms, and crowdfunding.
Its blockchain development services include Exchange Development, White-label Wallet Development, Peer-to-peer Platform Development, Smart Contract Development, ICO Development, Tokens & Altcoin Development, and DApp Development.
Inoru is seen as the leading Web3 developer and marketing agency in Japan. Inoru directly translates as "good luck" in Japanese.
Website:
www.inoru.com
8. CryptoPR
CryptoPR.com has a team of 100+ staff with a track record of providing successful crypto marketing services for more than 2 years. CryptoPR promotes crypto & NFT projects with PRs, advertorials, telegram groups on the biggest crypto news and influencer channels.
Among its news site partners are Yahoo Finance, MarketWatch, Bitcoin.com, CoinTelegraph, and Inside Bitcoin. Aside from news publications, its crypto marketing services include NFT Promotion and Shilling, Banner Ad Campaigns, Influencer Marketing, and Comparison Listings and Reviews.
Among the brands it has worked with are CoinEx, PrimeBit, DeFi Coins, Binance, and Cryptopia.
Website:
https://cryptopr.com/
9. NinjaPromo
Ninja Promo specializes in crypto advertising, helping brands enhance business performance through tailored blockchain development solutions. It has full-stack blockchain developers who have extensive experience building full-scale decentralized ecosystems that accelerate operations.
Ninja Promo's services include Development and Integration, Enterprise Blockchain Development, Blockchain Consulting, DeFi Solutions Development, Cryptocurrency Wallet Development, Blockchain Training, and many more.
Ninja Promo has been trusted by brands such as Intellectsoft, Debay, Bitforex, Iqoniq, and Paypolitan.
Website:
www.ninjapromo.io
10. Blockwiz
Blockwiz was born in 2019 in Toronto, Canada by Dev Sharma. It believes that the industry needs honest, data-driven digital marketing solutions. In 2019, it could never find the marketing team it wanted, so the team behind Blockwiz built one. Team Blockwiz is now a 70 member squad of full time growth marketers, creative writers, designers, and strategists, who help unlock rapid growth for the world's most iconic cryptocurrency brands.
Among its services are Influencer Campaigns, Social Media Marketing, Cryptocurrency Content Writing, Discord and Telegram Community Growth, PR, SEO, PPC, and Crypto Video Creation and Marketing.
In the video above, Blockwiz ran an AMA campaign for Vauld with one of the biggest crypto influencers who have more than 160k subscribers on YouTube. The overall campaign resulted in 300x organic traffic, 100k+ social media impressions, and positioned the brand to a global position.
Website:
www.blockwiz.com
11. Crypto Marketing Digital
CryptoMarketing.Digital is a dynamic team of professionals in fintech digital marketing. It has been in the digital industry since 2003, with its original roots starting in Edinburgh, Scotland. This agency specializes in Gaming, Finance, Fintech, Crypto and Blockchain marketing strategies.
This agency's process revolves around understanding the people in order to optimize digital marketing and uplift business sales. It also believes that the right channel and messaging can make or break one's marketing strategy.
Website:
www.cryptomarketing.digital
12. Single Grain
Single Grain is a full-service agency with full-spectrum solutions. At Single Grain, they believe that when it's personal and personalized, it gets results. Single Grain promises to reduce spend, increase leads, and grow the revenue of businesses.
Single Grain's cryptocurrency services include paid ads, SEO, content marketing, influencer marketing campaigns, conversion rate optimization, marketing consultation, and video creation.
Some of its clients include Bittrex, Polymath and Blockgeeks.
Website:
www.singlegrain.com
13. Turnkey Town
Turnkey Town is a leading blockchain development company with 5+ years of experience in working closely with technology. Its clients include startups and global brands. Its focus is on delivering blockchain services with multiple use-cases.
Its services include cryptocurrency wallet development, Ethereum token development, cryptocurrency exchange script, and smart contract development. It also offers NFT, ICO, and DeFi services.
Its marketing strategies involve SMM, messenger funnels, community management, video creation, Discord management, influencer marketing, and airdrop promotion.
Website:
www.turnkeytown.com
14. TokenMinds
The TokenMinds token sale team helps with advisory, marketing and blockchain development for crypto projects. It offers blockchain solutions and advisory to crypto projects who lack sufficient strategy to boost the project. It also provides various strategies to promote community building. It has helped various industries from basic smart contract development to the NFT marketplace.
For its crypto services, it offers Crypto Market Making, PR, forums, and influencer promotion. Its previous clients include Atlant, Celsius, Birdchain, TruePlay and Remme.
Website:
www.tokenminds.co
15. BDC Consulting
BDC is a business' long-term partner for sustainable growth in crypto. It accelerates the reshaping of the global financial system based on trust, transparency, and accessibility. Its team has 10+ years of marketing experience, and has over 4 million targeted leads.
BDC offers blockchain consulting, IDO marketing services, creation of whitepaper for crypto projects, community growth services, crypto PR and media promotion, influencer marketing, reputation management, SEO, and SERM.
BDC has 5 locations–in Estonia, UAE, UK, Belarus, and Russia.
Website:
www.bdc.consulting
16. Digital Pulse
Digital Pulse is a crypto marketing agency that helps fintech projects to market their business online. It runs ads all over the internet with ease, delegates SEO, and searches and displays ads so that business-owners can focus on their business goals.
Its tools for crypto marketing are Contextual Advertising, Social Media Marketing, PR & Influence Marketing, Design & Web Development, Email Marketing, Programmatic Buying, End-to-End Analytics, and SEO.
Its publishers include CoinGecko, CNBC, Bloomberg, Forbes, Business Insider, and Cointelegraph.
Website:
www.digitalpulse.pro
17. Coinpresso
Coinpresso assembled a crypto advertising agency inundated with specialists, who are passionate about all things crypto. It offers refined crypto marketing solutions by a team of industry experts, combining cryptocurrency and digital marketing knowledge.
Its services are SEO, web development, app store optimization, PR, social media marketing, Google ads, and Discord and Telegram moderation.
Some of its clients and partners are AuroraFS, Bitcoin 2022, Bitcoin Magazine, Altbase, Slance, and Cryptrain.
Website:
www.coinpresso.io
18. ReBlonde
ReBlonde is a leading B2B & B2C tech public relations agency. It is a technology PR company specializing in technological innovations, health-related technology, cryptocurrency PR and NFT marketing services.
ReBlonde promises to provide crypto companies with maximum visibility to reporters, investors, and the blockchain community, just as cryptocurrency becomes the focal point of financial innovation across the globe.
ReBlonde offers Public Relations, Crowdfunding Campaigns, Thought Leadership, Building Storylines and Narratives, Media Relations, Award Services, and Speaking Opportunities.
Website:
www.reblonde.com
Conclusion
All correlated industries in crypto and blockchain are proportionally expanding as the industry requires. Because of crypto's boom in recent years, more crypto marketing agencies have spurred, all claiming to be the best in their field. It has become harder for crypto businesses to distinguish which among these marketing agencies could really be trusted.
We hope this list has helped you in determining which crypto marketing agency is best suited for you. We wish you the best in your future marketing campaigns.
---