Top 10 Crypto Projects by Tech Development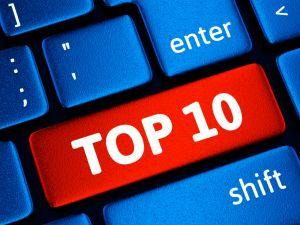 A project called CoinCodeCap (C3) tracks the development activity of dozens of crypto projects, and according to their data, the top 10 projects by market capitalization of their tokens are far from the most actively developed. The clear winner in the list is Cardano, currently ranked 11th by market capitalization, but with double the work done compared to runner-up Augur.
"In this market, it's necessary that you monitor the technological aspect of the crypto, because today's investors consciousness will create something that can help humans for a long time. If we didn't follow the tech progress and go with the market FUD, then you will have an inevitable market crash and people will lose trust in the market as well as in technology, and we don't want it because no one can deny the enormous potential of blockchain technology," writes the team behind C3 in a blog post.
The tech development of a project in the case of C3 is based on the amount of work done that was also published on GitHub, a web-based hosting service that is most often used for code. The calculation takes into account data such as commits (individual changes on a file), repositories (the most basic element of GitHub, best imagined as a folder), forks (a personal copy of another user's repository that lives on your account, which lets you freely make changes to a project without affecting the original), etc.
Top 10 projects by tech development during the last 12 months: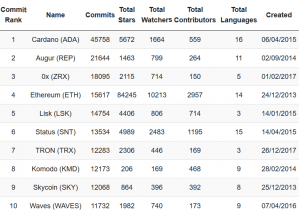 However, when looking at the activity during the last 3 months, 0x tops the ranking.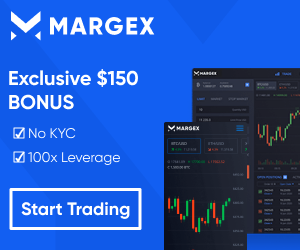 By contrast, the top 10 cryptocurrencies by market capitalization are ranked by tech development as follows:
Tether is unranked as it is not an actively developed cryptocurrency, but a smart contract which issues and destroys tokens based on investments. Bitcoin SV, meanwhile, seems to be too young to be picked up by the ranking system.
The project has ranked a total of 1,134 cryptocurrencies, including many with no commits at all.