TooneyChain: when NFTs invite themselves to the 2022 Football World Cup
Disclosure: Crypto is a high-risk asset class. This article is provided for informational purposes and does not constitute investment advice. By using this website, you agree to our terms and conditions. We may utilise affiliate links within our content, and receive commission.
Disclaimer: The text below is an advertorial article that is not part of Cryptonews.com editorial content.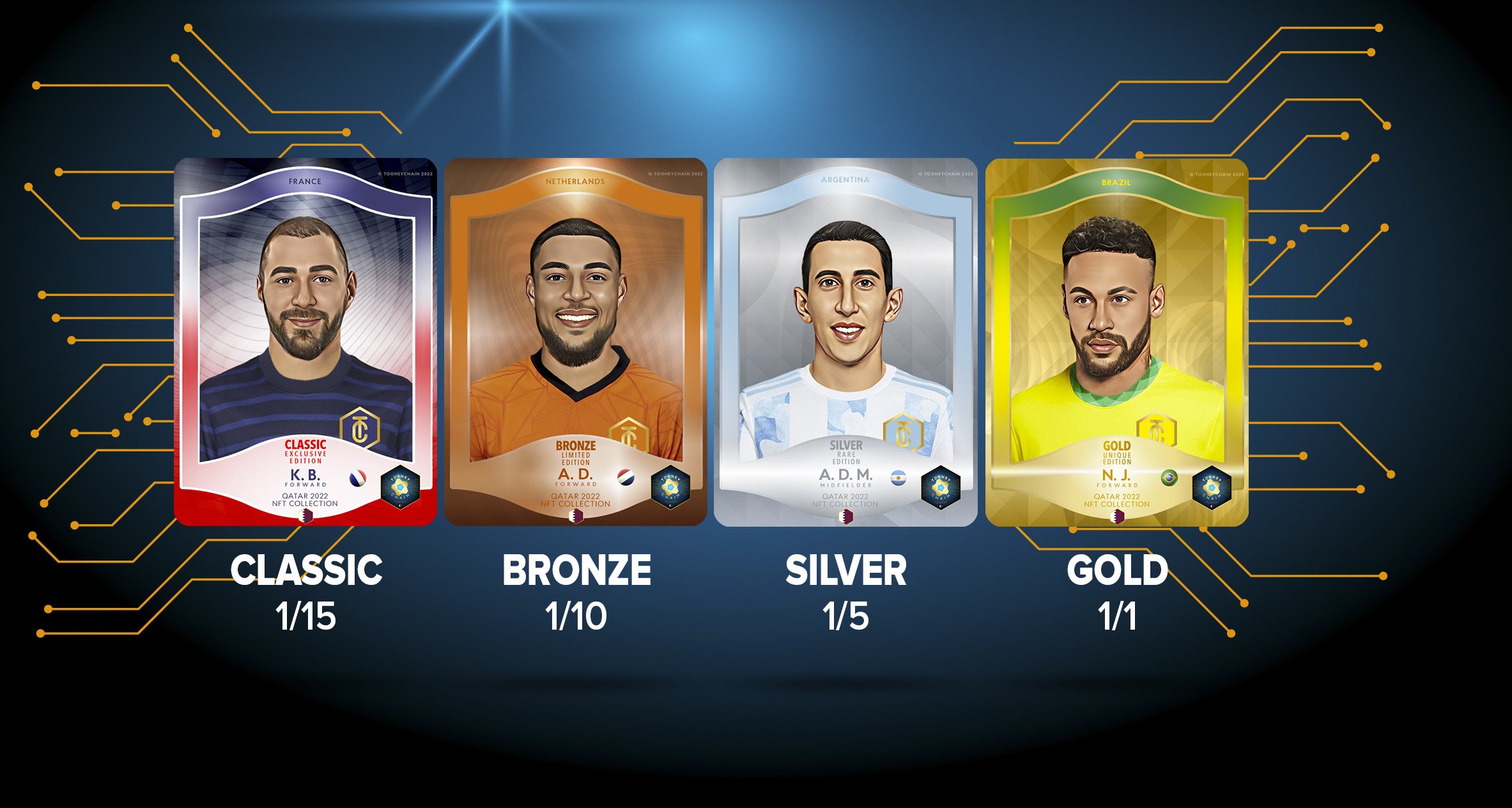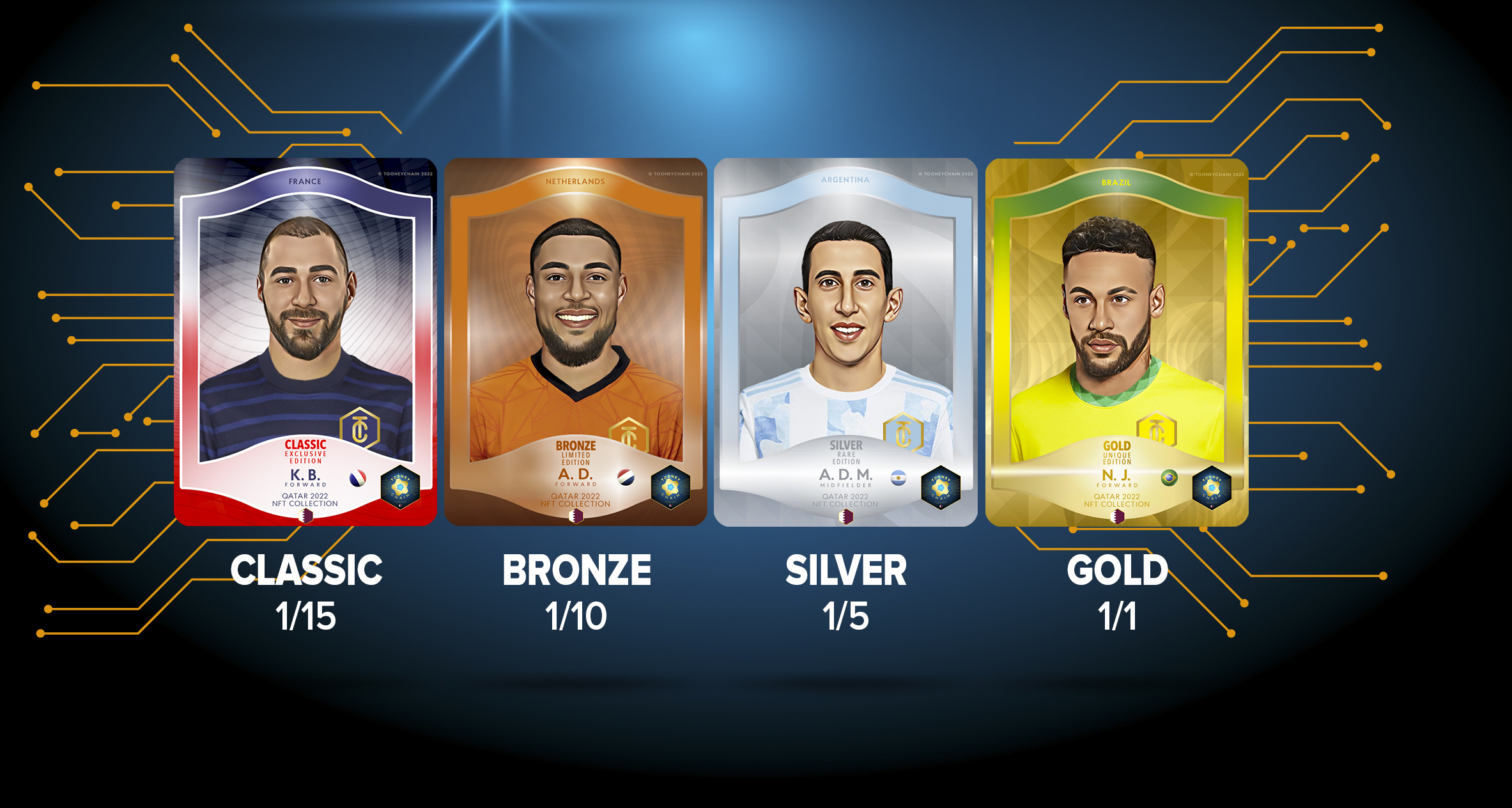 Non-fungible tokens (NFTs) are now a ubiquitous part of the crypto ecosystem. Major brands caught on to this and men/people/businessemen started to integrate NFTs into their business strategies. One of the most common strategies is the creation of tokens for fans, especially in the world of sports. With this in mind, TooneyChain designed its first NFT collection centered on the theme of the 2022 Football World Cup in Qatar.
Behind the project there is a founding team whose philosophy is to create an exclusive platform for sport fans. The team is composed of strategists, crypto experts, managers and artists, including Karty, and the group wants to promote the various global sporting events through NFT collections that will offer more utility and benefits to its holders. Compared to other projects on the market, TooneyChain is different in that because it offers very interesting privileges for users, which we will present to you below.
Presentation of the project
For this collection TooneyChain is tackling the Football World Cup, WC2022 is the first collection of digital cards representing the 32 nations qualified for the Qatar 2022 football World Cup in NFT toon format. There will be a total of 17312 NFTs based on different rarities. Each digital card represents a footballer or a team. In addition, each one has unique features that will allow the holder to enjoy multiple benefits.
The characteristics of the NFT
Unique
Each NFT contains in its code information about its specific properties.
Traceable
Each digital card has a record on the chain that details all transactions since its creation, such as the number of times it has been resold. This means that each digital card can be verified as real and not counterfeit, which is obviously essential for potential owners and buyers.
Rarity
Non-fungible tokens are only attractive to buyers if their rarity is proven. This ensures that the assets remain desirable in the long term and that supply does not exceed demand.
Programmability
Like all traditional digital assets and digital maps built on smart contract blockchains, NFTs are fully programmable.
A TooneyChain NFT will be classified according to the following four levels:
Gold – Unique
This category consists of the most difficult tokens to find. As such, they also offer the most benefits to their holders. Out of 32 teams with 26 players, 1 player will be in this category.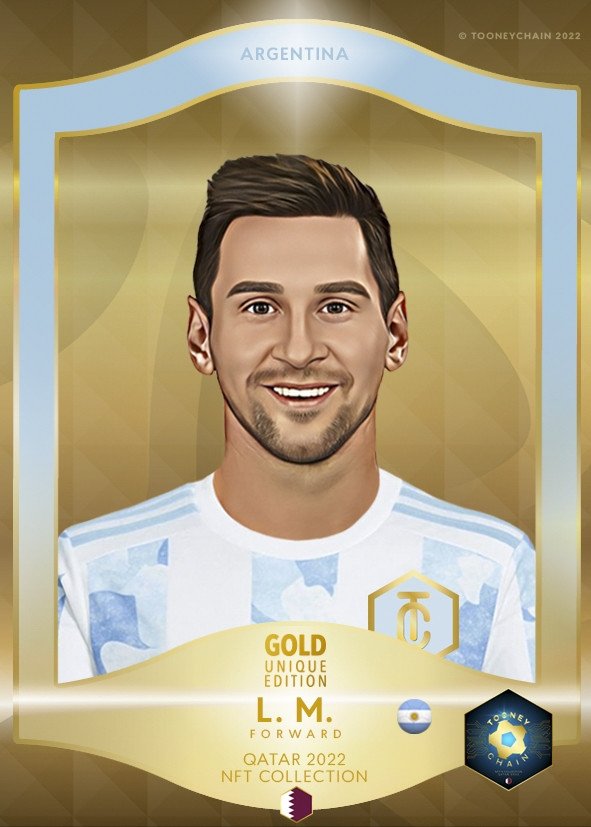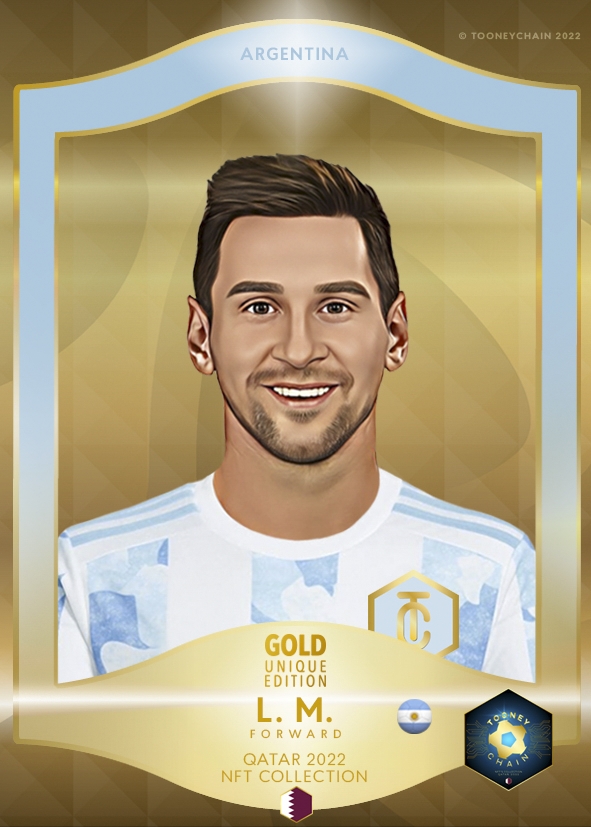 Silver – Extremely rare
The Silver category includes NFTs with characteristics similar to the Gold category. Out of the 32 teams with 26 players, 10 players will be in this category and duplicated only 5 times.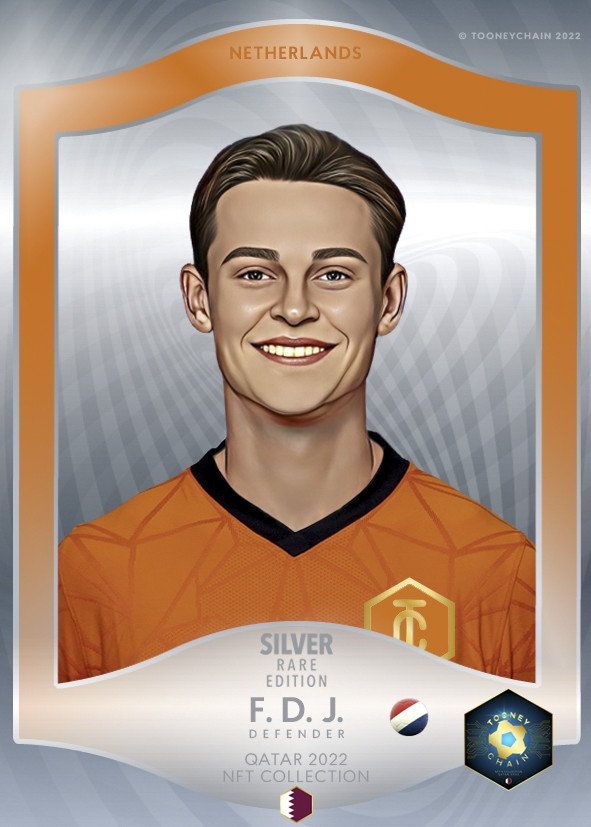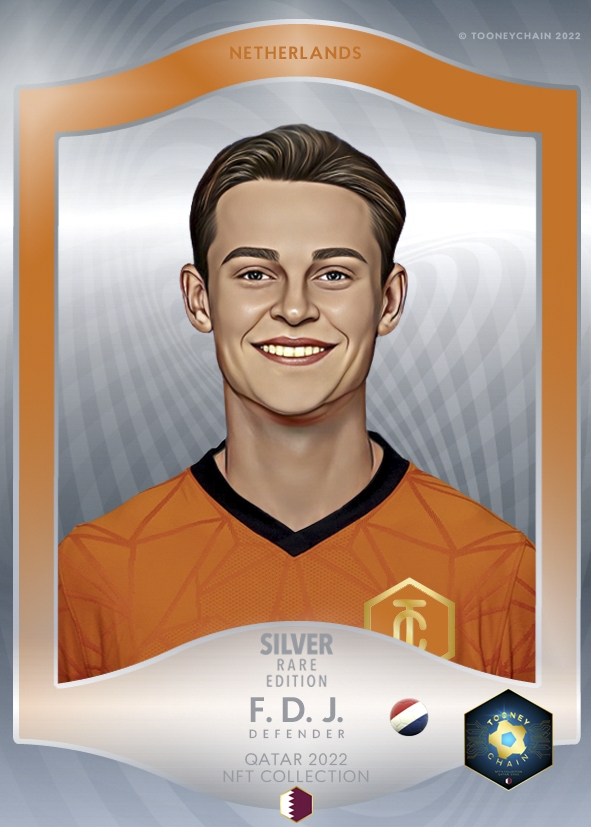 Bronze – Rare
This category is made up of NFTs that are more numerous and the probability of running into one of them is much higher. Out of the 32 teams of 26 players, 10 players will enter this category and duplicated only 10 times.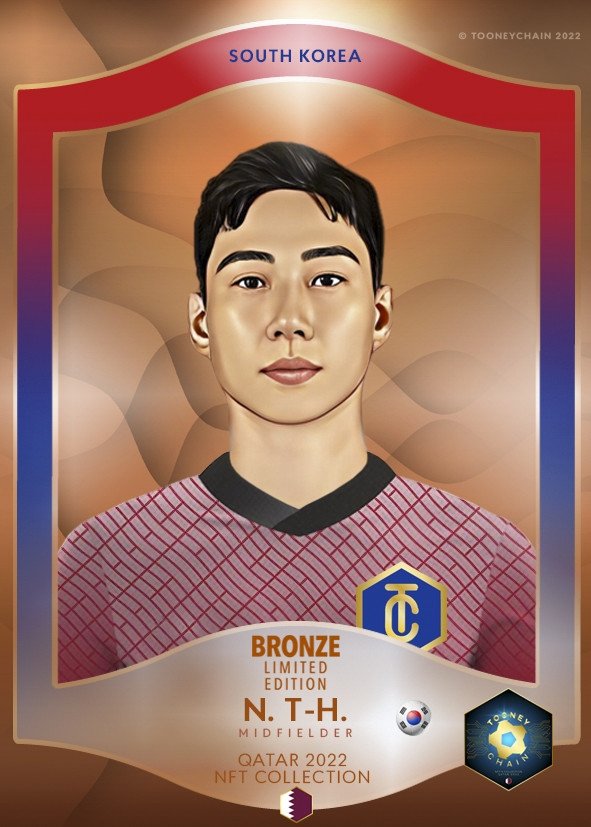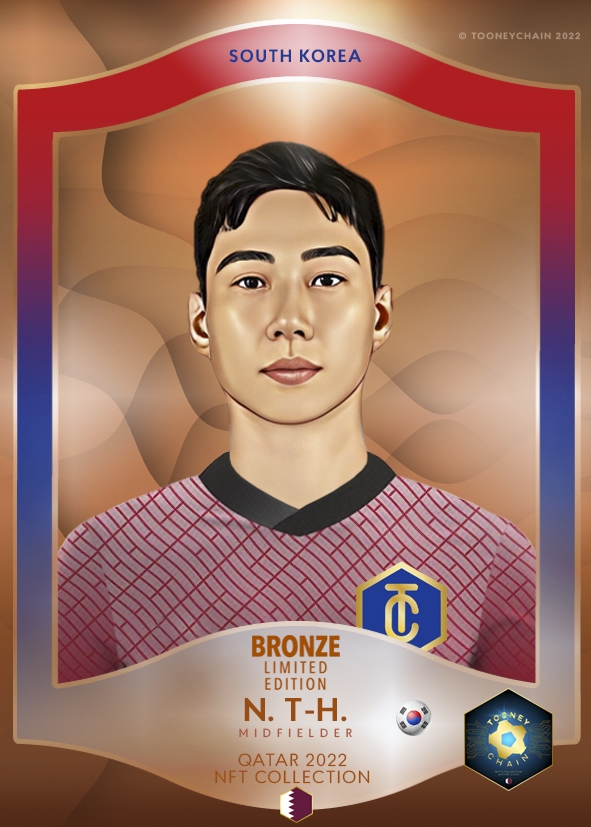 Classic – Exclusive
NFTs in this category are the most common to find. However, even though the chances of running into one of them is high, they can offer many benefits if they are used correctly. The whole team will be included in this category.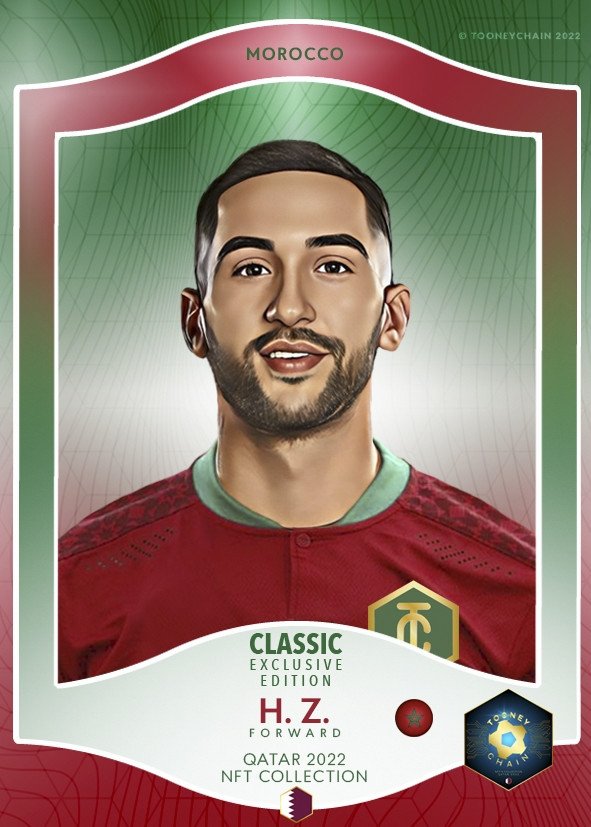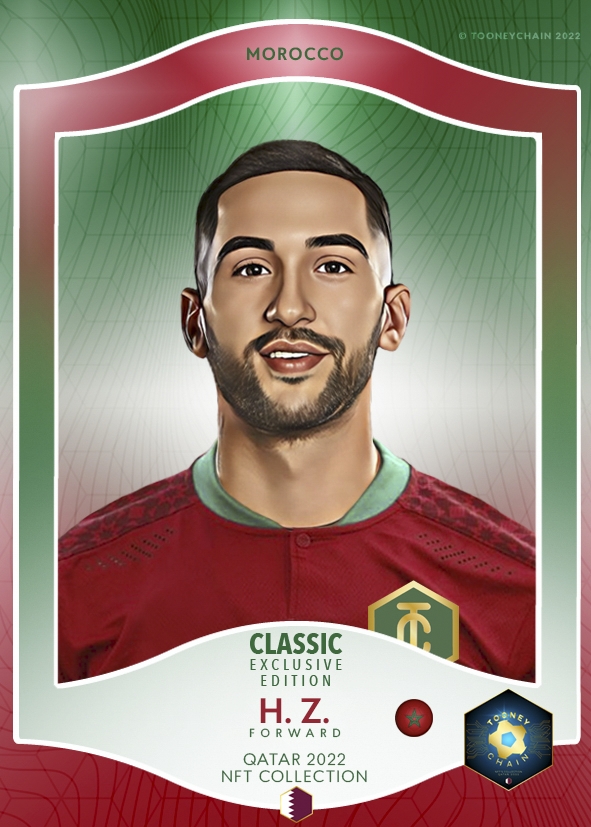 How to acquire Tooneychain NFTs?
Each of these NFTs can be found in a pack whose price will be determined just before the mint according to the ETH prices. There will be 3 types of packs:
Standard pack which will contain 1nft.
Pro pack which will contain 5nft.
Legendary pack which will contain 10+1 nft offered.
The odds of finding one of the NFTs in each category are as follows: 72% for a Classic NFT; 18.48% for a Bronze NFT; 9.24% for a Silver NFT; 0.28% for a Gold NFT.
There are two ways to buy NFTs: through a private sale or a public sale.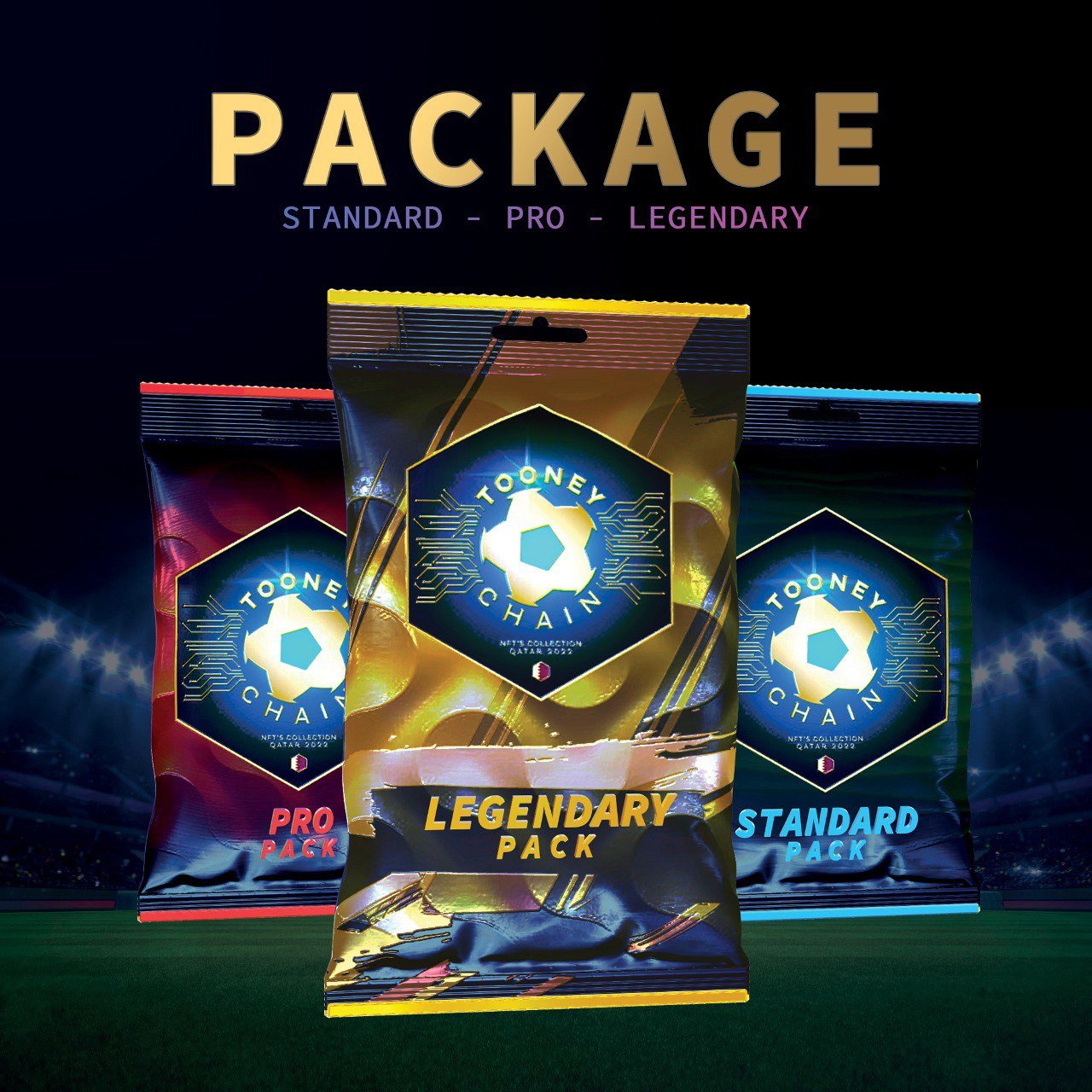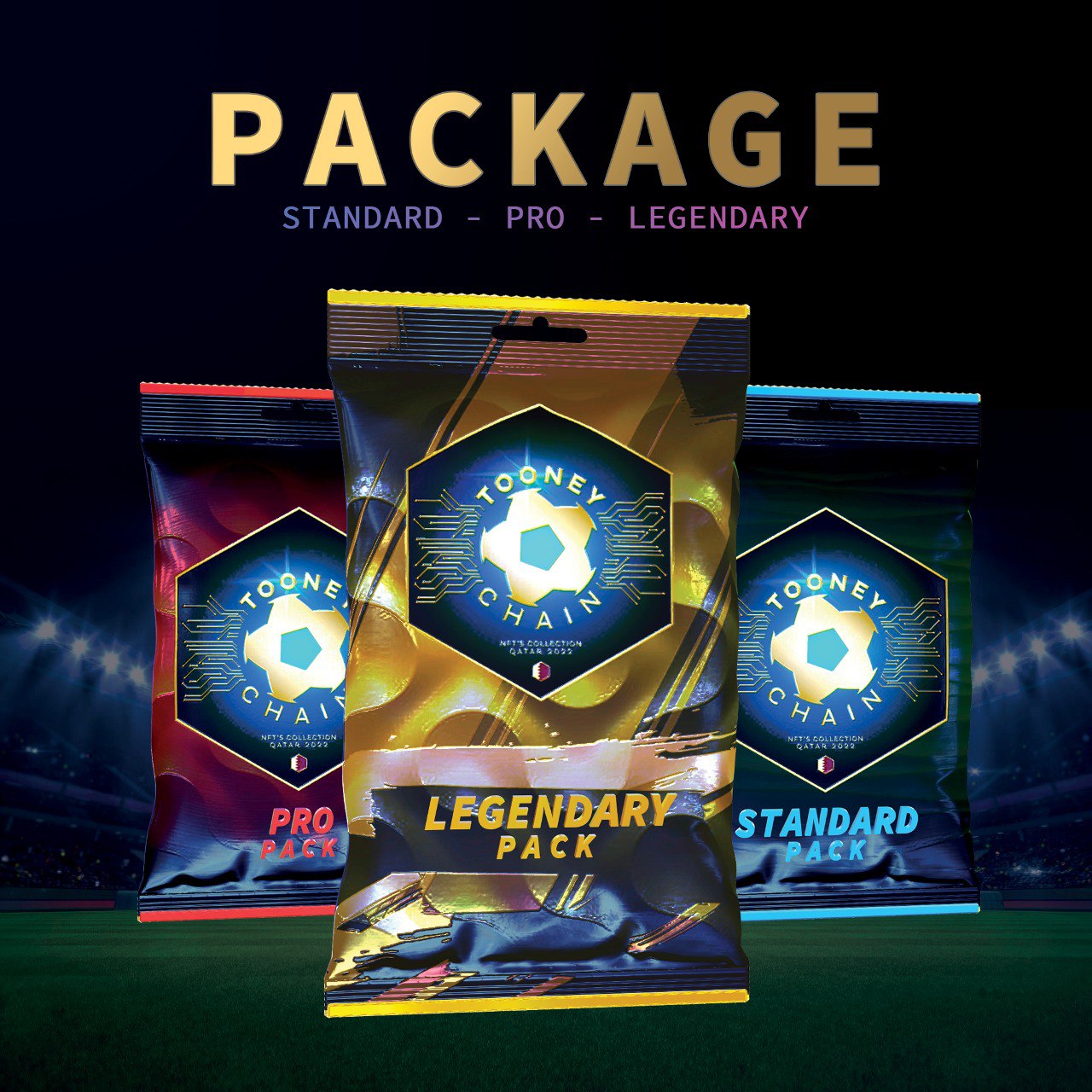 How a private sale works
The private sale is the best way to acquire NFTs from the collection. Access to the pre-sale is possible by registering on the website (draw) or by participating in the various contests on the different social networks, a defined number of places will be allocated and will be communicated a few days before the mint on the discord, there will be many advantages to participate including a 10% discount.
Course of the public sale
The official launch will take place shortly after the presale. The public sale will take place on the official website in a secure application.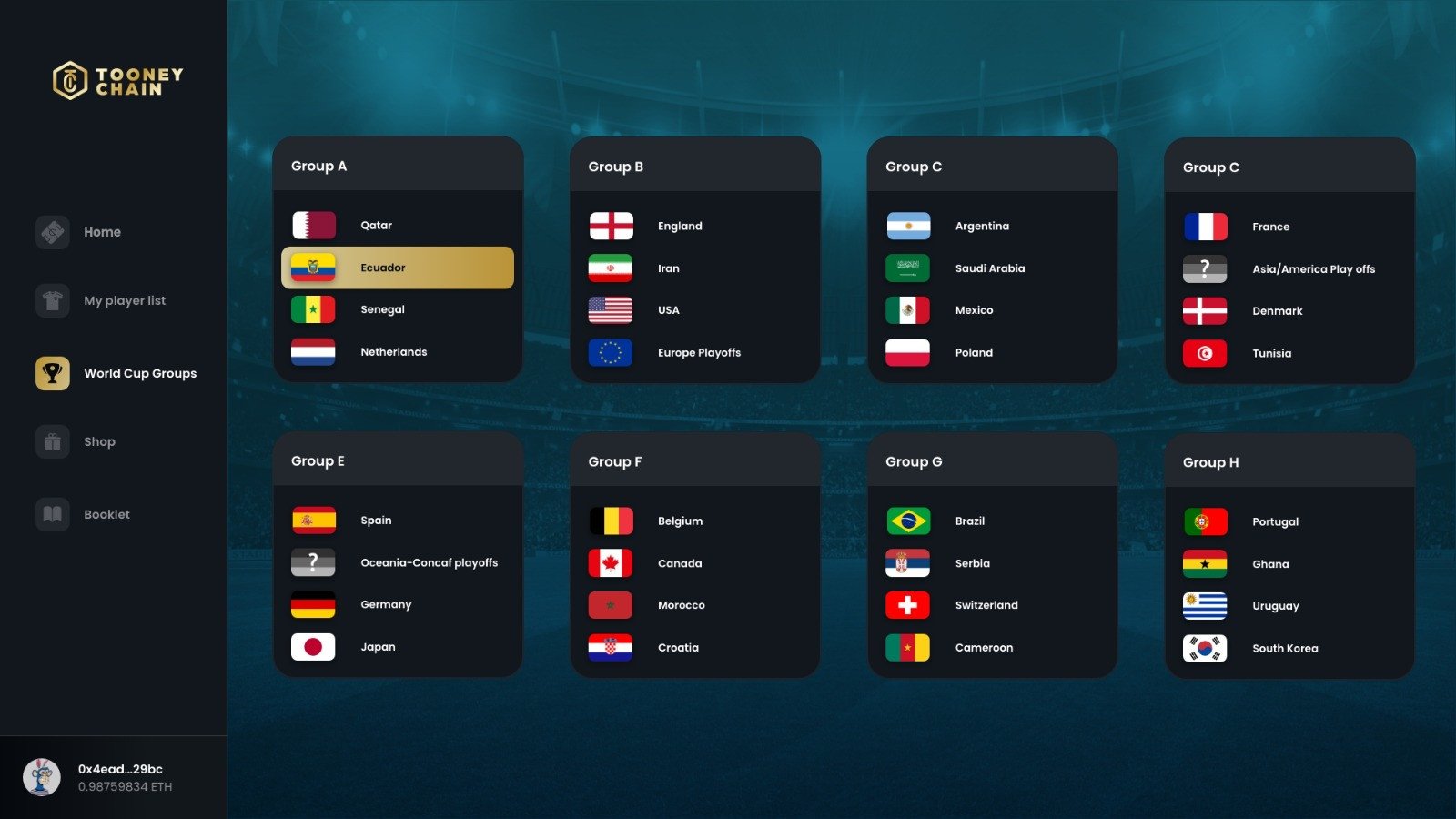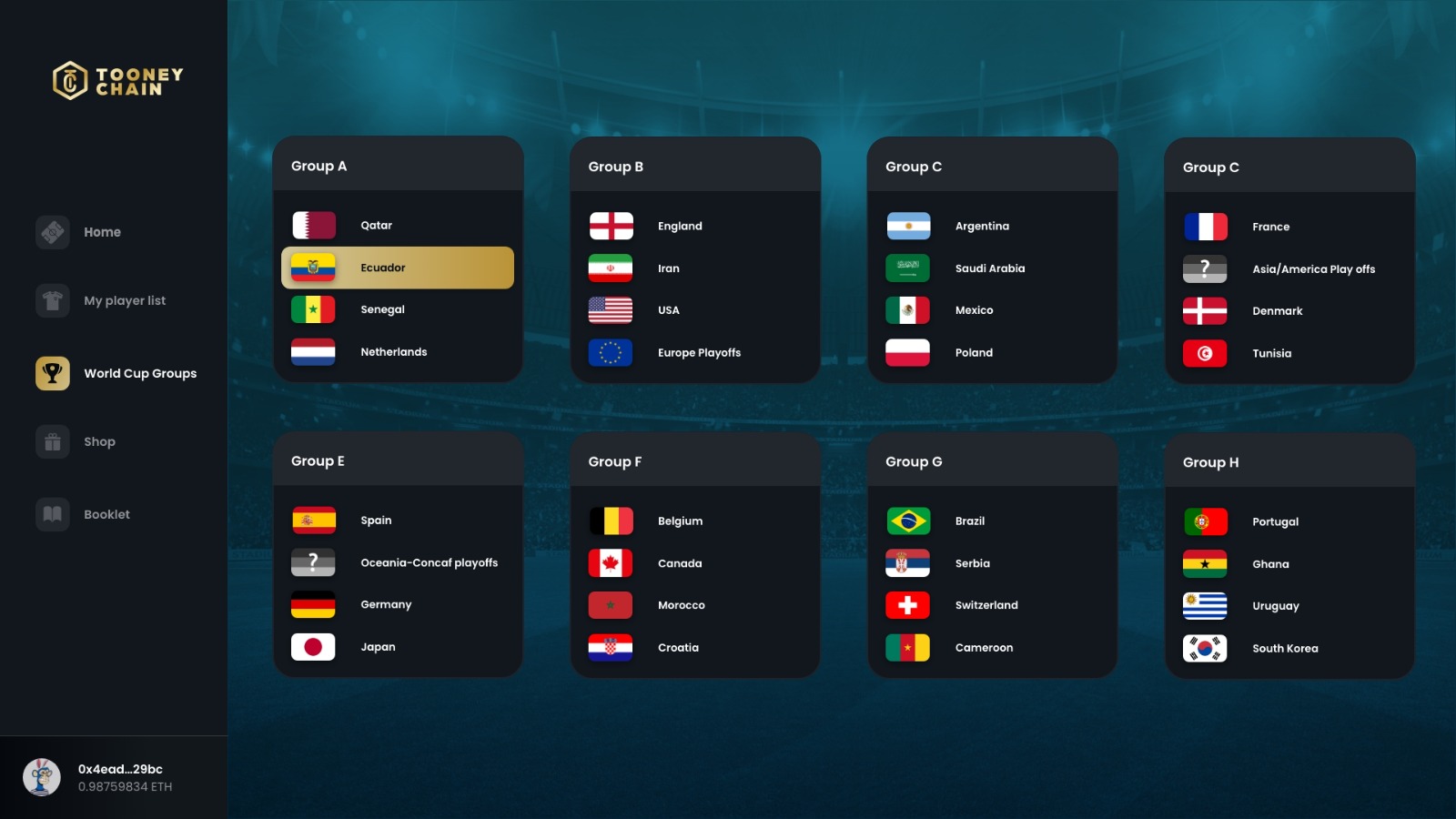 What are the benefits of TooneyChain NFTs?
A digital booklet and a complete application will be available for holders to complete their collection.
Special snapshot event organized during the World Cup, which will link the NFT in your possession to the player's performance during the competition.
Many gifts will be distributed to the community who can also be involved in decision-making.
The project will not stop at the launch of NFTs: future gamification is planned in the roadmap (tokenemic, play to earn, watch to earn, etc.).
The project will be carried by several internationally renowned ambassadors, most of whom come from the world of football, partnerships are in progress.
Finally, the project is involved in the social field: part of the profits will be redistributed to the partner Alhambra, an organization that works for social justice and engages in charitable actions around the world.
Follow the project:
---