Toncoin and PEPE made Popular in 2023; Is InQubeta Next?
Disclosure: Crypto is a high-risk asset class. This article is provided for informational purposes and does not constitute investment advice. By using this website, you agree to our terms and conditions. We may utilise affiliate links within our content, and receive commission.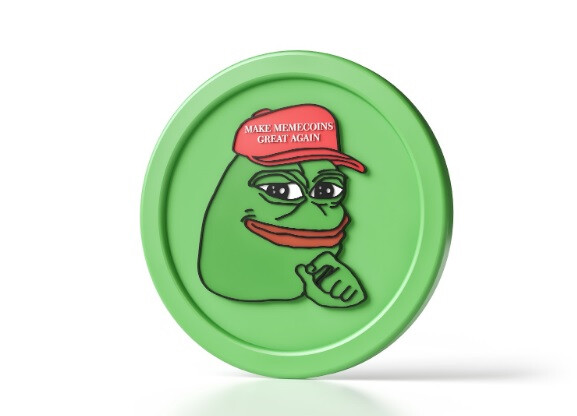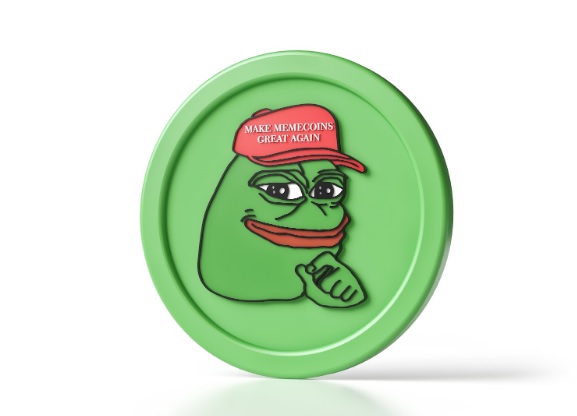 The year 2023 has witnessed remarkable success, from the meme-inspired token Pepe ($PEPE) to the altcoin Toncoin ($TON). These cryptocurrencies have catapulted many investors to millionaires, with traders now on the lookout for the next promising gem. The next potential game-changer in the crypto space has emerged in the form of InQubeta ($QUBE), a promising project at the intersection of blockchain and AI.
This article will explore the success stories of Toncoin and Pepe, along with InQubeta's promise, including what makes them altcoins to watch.
InQubeta ($QUBE): A Presale Token with Immense Growth Potential
While Toncoin and Pepe dominated headlines earlier this year, a new player is gathering attention: InQubeta ($QUBE). Its novel approach to blockchain, by introducing an innovative use case for cryptocurrency and solving a pain point in the AI industry, positions it for immense growth and widespread adoption.
As a blend of AI and blockchain technology, InQubeta represents the best of both worlds, positioning it as the best DeFi crypto. By leveraging blockchain technology, it seeks to disrupt the AI industry by allowing AI startups to raise funds via cryptocurrency. With AI currently one of the fastest-growing industries and the most disruptive, the massive adoption of InQubeta will see it skyrocket, making it the best new crypto to invest in.
To raise funds, AI-based startups will have to mint investment opportunities and tokenize them as NFTs. These will be offered to investors in the marketplace. Additionally, InQubeta intends to make the AI market accessible to everybody by employing a fractional investment model. This is where NFTs backed by real-world AI investments will be fractionalized into bits, thereby removing barriers to participating in the AI market. This revolutionary move will contribute to its traction, making it a worthwhile investment.
The presale token is currently in its fourth stage, priced at $0.0133 per token. Industry experts predict a 50x surge in its price and this will likely lead to the creation of multiple new millionaires, and positions it as a highly promising investment. To participate in the ongoing $QUBE presale, click on the link below.


Toncoin ($TON): A Compelling DeFi Project
Toncoin ($TON) rose to prominence in the third quarter of 2023, skyrocketing to create many crypto millionaires. This explosive growth has cemented its position as a significant player in the market. As a decentralized layer-1 blockchain, Toncoin stands out for its innovative approach to decentralized finance, offering fast, transparent, and secure payment services.
Further, Toncoin's robust ecosystem and dedicated community have contributed to its traction in the crypto community. With Toncoin set to experience a stronger surge in the coming months, it represents one of the top DeFi coins with immense growth potential.
Pepe ($PEPE): A Popular Memecoin
Pepe ($PEPE) was one of the biggest success stories in the crypto landscape. This meme-inspired token was created as a tribute to the internet meme "Pepe the Frog." With no tangible utility, Pepe aims to ride the popularity wave of prominent meme coins like Shiba Inu and Dogecoin.
Its explosive growth between April and May caused its market cap to soar to over $1.6 billion at one point, creating millionaires from early holders. While it has since significantly declined from its peak, Pepe is still one of the most popular memecoins in the meme ecosystem. With the new meme frenzy just around the corner, Pepe is expected to be at the forefront of this craze, making it a crypto to buy for substantial returns.
Conclusion
Toncoin and Pepe have been the most remarkable success stories of 2023, with InQubeta tipped to become the next. Its blend of AI and blockchain technology and its disruptive tendencies, with it set to transform the AI industry, position it as one of the best cryptos to buy now. To participate in the ongoing $QUBE presale and be at the intersection of innovation and substantial growth, simply click on the link below.
---