TMS Network's (TMSN) Token Rocks the Crypto World with a Massive Presale Jump While Chiliz (CHZ) Targets Breakout and Decentraland (MANA) Stays Low
Disclaimer: The text below is a press release that is not part of Cryptonews.com editorial content.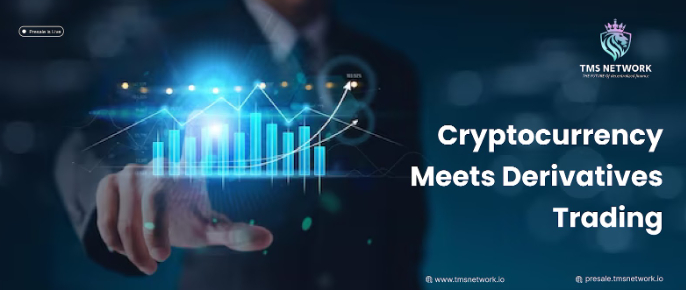 The world of cryptocurrency is never static, with different tokens and chains jostling for attention in a crowded market.
In this article, we take a closer look at three cryptocurrencies - TMS Network (TMSN), Chiliz (CHZ), and Decentraland's (MANA) - each with its unique features and investment prospects.
We explore Chiliz's (CHZ) partnership with Blockasset, Decentraland's (MANA) struggle as a niche platform, and TMS Network (TMSN) impressive presale success and trading features.
Blockasset Joins Chiliz (CHZ) in Building the Future of Sports Tokens
The technical indicators for Chiliz (CHZ) indicate a slight upward trend with a minor increase of 0.64% in the asset price. A new partnership could be the driving factor behind Chiliz (CHZ) price.
Chiliz (CHZ), a global leader in blockchain, has announced a collaboration with Blockasset, a sports token company, to build on the former's Blockchain.
Blockasset is a platform that verifies athletes' tokens, allowing fans, brands, and athletes to connect using cutting-edge Web3 social technology.
This partnership will enable Blockasset to leverage the extensive network of Chiliz (CHZ) and Socios.com, providing utility and cross-activations for both Fan Token holders and athlete token holders.
The goal is to build the largest community of fans, brands, and developers in the sports and entertainment industry. Various analysts predict strong growth for Chiliz (CHZ) in the future.
Chiliz (CHZ) has a market cap of $823 million, and is currently ranked 60th in the cryptocurrency market.
Metaverse Fashion Week Flop: Decentraland (MANA) Attendance Drops by 74%
According to a recent report from The Block, Decentraland (MANA) is facing significant challenges as demand for metaverse-based projects has declined since 2022.
The report highlights that only a small number of people, ranging from 20 to 30, are engaging in property transactions on a weekly basis within Decentraland's (MANA) metaverse.
Furthermore, Decentraland's (MANA) recent Metaverse Fashion Week (MVFW) also saw a notable decrease in attendance.
The Block revealed that only 26,000 users participated in Decentraland's (MANA) MVFW this year, compared to 100,000 users in 2022. This suggests that Decentraland (MANA) has been struggling to attract users to its metaverse.
Despite these challenges, Decentraland (MANA) has made efforts to expand its user base, such as partnering with Fidelity International to establish a campus within its metaverse.
However, Decentraland (MANA) is currently trading at $0.60, which is a significant decrease of 90% from its peak price of $5.90.
Unlock Your Trading Potential with TMS Network's (TMSN) High Growth and Return Prospects
TMS Network (TMSN) is a blockchain-powered trading platform that offers traders a decentralized, transparent, and secure trading experience.
Combining cryptocurrency and derivatives, TMS Network (TMSN) is designed to cater to the needs of modern traders.
With TMS Network (TMSN), users can connect and trade instantly using their crypto wallet. TMS Network (TMSN) provides a social trading club, trading bots, strategy builder, and non-custodial portfolio management, which ensures full control and increased security.
TMSN, the native token of TMS Network (TMSN), is currently priced at $0.075, with a 1,900% increase in its presale. TMS Network (TMSN) has surpassed its soft-cap value of $3 million, indicating a growing trust and popularity among investors.
TMS Network (TMSN) token holders have access to exclusive trader courses, can learn to trade the markets like professionals, and earn commission revenue by holding tokens.
TMSN token holders share in the platform's trading activity, earning commission revenue from any trading activity on the platform.
Invest in TMSN tokens today, and be part of the future of trading revenue.
Presale: https://presale.tmsnetwork.io
Website: https://tmsnetwork.io
Telegram: https://t.me/TMSNetworkIO
Twitter: https://twitter.com/@tmsnetwork_io
---