TMS Network (TMSN) Looks For $1 Billion Market Cap: OKB (OKB) and Uniswap (UNI) Facing Stiff Competition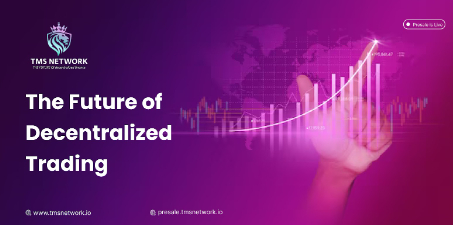 Disclaimer: The text below is an advertorial article that is not part of Cryptonews.com editorial content.
As the popularity of decentralized exchanges skyrockets in the aftermath of numerous issues plaguing the centralized crypto exchanges like Kraken, FTX, and so on, activity on DEXs has soared.
Now, a new kind of DEX is aspiring to completely turn the DEX market on its head, if not the entire crypto industry.
And, that's TMS Network (TMSN). Here's how TMS Network (TMSN) will change the entire crypto industry and OKB (OKB) and Uniswap (UNI) in particular.
TMS Network (TMSN)
TMS Network (TMSN) is a DEX allowing users to trade in equities, forex, crypto, and CFDs. It's a revolutionary project that will bring decentralization to equity trading.
Also, TMS Network users would be able to buy almost any kind of assets using crypto only. TMS Network (TMSN) users would be able to execute instantaneous transactions at negligible fees in a permissionless ecosystem.
TMS Network (TMSN) will use an automated market maker to make liquidity available for instantaneous transactions.
Additionally, it will pull real-time trade data from multiple DEXs to give users the best prices on buys and sells. Taking inspiration from MetaTrader 5, TMS Network will offer a flurry of advanced tools and resources to help traders make savvy decisions.
Developers get smart contracts and De-Fi services to build robust and powerful dApps for TMS Network (TMSN) users. The non-custodial DEX expects to become the default trading platform for traders on stock markets and crypto markets.
TMS Network's founders expect this strategy to help them catapult the platform into the exclusive club of cryptos with market caps of over $10 billion within the year. Currently, a TMSN token is available to the public at $0.0093.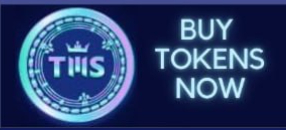 OKX (OKB)
OKB is the native crypto token of the OKX crypto exchange. OKX is based out of the Seychelles and is currently ranked among the top five crypto exchanges in the world by size.
OKX uses OKB as a native token for executing transactions on the platform. OKB plays several important roles in the OKX exchange.
For one, OKB holders get up to 40% discount on their purchases on the platform. Secondly, users are rewarded with OKB for the assets they deposit on the platform.
OKB is used to facilitate different types of transactions, including spot trading, margin trading, derivatives trading, and dApps activities.
With TMS Network allowing users to trade in fiat as well as crypto assets, especially in a decentralized ecosystem, OKX and OKB are surviving on borrowed time.
Uniswap (UNI)
Uniswap (UNI) is the biggest competing DEX of TMS Network. Uniswap pioneered several DEX features and services in the crypto industry, such as automated market maker.
Uniswap made it possible for crypto traders to buy and sell their crypto assets in a permissionless setting without involving third parties. Users enjoy instantaneous transactions on Uniswap.
Additionally, using AMM ensures that liquidity is always available for transactions on the platform.
The Uniswap DAO has hundreds of thousands of members, and they vote on all major decisions concerning the platform's future. Currently, Uniswap supports all ERC-20 tokens and blockchains.
So, it can allow trading only ERC-20 tokens on its platform. In contrast, TMS Network will support all major cryptos on its platform.
The fact that TMS Network will support the trading of fiat assets only showcases its broad ambitions. Faced with a platform like that, Uniswap will have difficulty justifying its niche focus.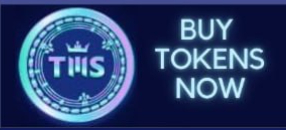 For more information on TMS Network (TMSN) please see the links below:
Presale: https://presale.tmsnetwork.io
Website: https://tmsnetwork.io
Telegram: https://t.me/tmsnetwork
Twitter: https://twitter.com/tmsnetworkio
---