Tim Draper Puts More Skin in the Crypto Game
Famous venture capital investor and bitcoin enthusiast Tim Draper has invested in bitcoin merchant payment processor OpenNode, the company announced on Tuesday, as it concluded its seed round.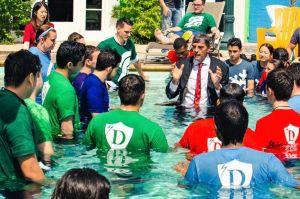 The investment from Draper and his Draper Associates, a seed-stage venture capital firm, totaled USD 1.25 million, according to multiple media reports.
"With their backing, we plan to scale the team, build our network, and ultimately, push for hyperbitcoinization [Bitcoin-induced currency demonetization]," the startup added.
OpenNode is a bitcoin-only payment processor that aims to enable all kinds of businesses to accept bitcoin payments for everyday items like coffee and groceries via the Lightning Network. The firm has recently launched its re-designed platform to the public, and is right now running a promotion where the platform will be free to use for the first 30 days. After that, the fee for using the payments processor will be 1% of transactions.
Over the years, Draper's company Draper Associates has invested in numerous crypto-related companies, including hardware wallet maker Ledger, fiat-to-crypto exchange Coinbase, and cross-border business transaction service BitPesa, to name a few.
Tim Draper has made a name for himself in the crypto community with his highly optimistic bitcoin price predictions. Back in April of this year, he famously predicted that bitcoin would reach USD 250,000 within four years, joking that the "spirits told me." Although some may think Draper was overly optimistic about bitcoin's prospects, the investor does have a good track record with his forecasts: In 2014, he correctly predicted that bitcoin would pass USD 10,000 mark in 2017.
Novogratz also remains bullish
It appears like Tim Draper is not the only famous billionaire who is still bullish on bitcoin. On Tuesday, former Wall Street banker and current Bitcoin bull Michael Novogratz said during a Bloomberg interview that he expects bitcoin to trade between USD 3,000 and USD 6,000 in the near future, while adding that "hopefully next year we'll start seeing it move up."
Watch the interview below:
---