Three Good News for Bitcoin Isn't Enough for Traders
VanEck ETF proposal resubmitted. Fidelity confirms interest from institutions. Boerse Stuttgart launches crypto trading.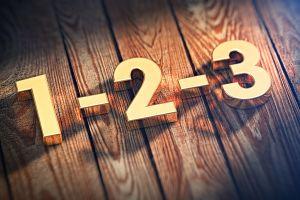 Despite three positive news for the bitcoin market over the past 24 hours, the price of the number one cryptocurrency appeared more or less indifferent Friday morning.
As of press time (UTC 06:55 AM,) bitcoin's price was down roughly 1.5% over the last 24 hours, suggesting that traders have become less sensitive to news about what's really going on in the crypto economy.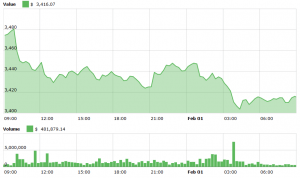 So, what exactly has happened that would normally propel the price higher? Here is a short summary:
VanEck ETF proposal resubmitted
VanEck, the exchange traded fund (ETF) provider which has become known in the cryptoverse for its attempts at launching a bitcoin-backed ETF, has resubmitted its bitcoin ETF application to the US Securities and Exchange Commission for review.
VanEck's original application to list a bitcoin-backed ETF was removed from consideration to avoid a probable rejection earlier in January.
If approved, VanEck would be allowed to list the first ETF in the US that is fully backed by "physical" bitcoins in its reserves, which is widely believed to be a huge catalyst for the price of bitcoin.
However, the SEC has more than 240 days to decide whether to approve or reject the proposal.
Fidelity confirms interest from institutions
As reported on January 30, asset management giant Fidelity Investments is targeting a March launch for its much-anticipated crypto custody solution for financial institutions.
Now, Fidelity has officially confirmed that there is interest from financial institutions for its new product. According to an update published by the company on Thursday, industry players admit that without trusted custodians, there is little financial institutions can do in the crypto space.
"Our conversations with a variety of institutions have served to underscore their clear need for a trusted platform provider in order to engage with digital assets in a meaningful way," the company said.
Boerse Stuttgart launches crypto trading
Boerse Stuttgart Group, the operator of Germany's second largest stock exchange, on Thursday announced that its crypto trading app is now finally available in app stores for both Apple and Android devices.
The stock exchange, which first announced its plans to move into the crypto space in August last year, said that its new "BISON" crypto trading app allows for free-of-charge trading in Bitcoin, Ether, Litecoin, and Ripple's XRP, while also offering storage of the same cryptocurrencies.
Instead of charging commissions on trades, the exchange has chosen a model where it instead earns money on the spread between the buy and sell price of the cryptocurrencies it offers.
---