Three Altcoins Set for Continued Growth: Ethereum (ETH), VC Spectra (SPCT), and Chainlink (LINK)
Disclaimer: The text below is a press release that is not part of Cryptonews.com editorial content.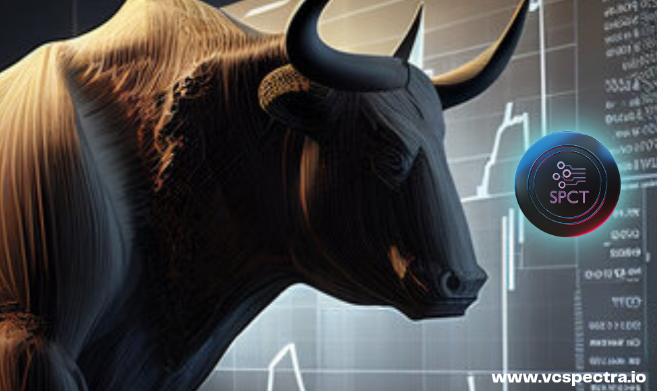 The success of Ethereum (ETH) holds significant importance for the overall growth and prosperity of the cryptocurrency industry.
The surge in network activity and user engagement indicates that Chainlink (LINK) is another altcoin that keeps improving.
At the same time, VC Spectra (SPCT) popularity is rising, and a price spike to $0.011 is anticipated for Stage 2.
Moreover, industry experts forecast significant increases in value once SPCT becomes available on prominent exchanges.
Ethereum (ETH) Navigates Through Heightened Market Volatility
One thing that makes Ethereum (ETH) strong is its dynamic and engaged community.
Moreover, Ethereum's (ETH) global developer community hosts various DApps and cutting-edge initiatives.
Ethereum (ETH) also boasts a resilient infrastructure that effectively manages many transactions, rendering it a dependable option for DeFi applications.
Ethereum (ETH) has experienced a decline of 1.58% within the past 24 hours, with its price fluctuating between $1,897.12 and $1,942.64.
Industry experts have, however, observed that Ethereum (ETH) has consistently maintained a high TVL, proving its strong and reliable utility.
According to analysts, Ethereum (ETH) is expected to demonstrate resilience in the upcoming months and potentially reach $1,981 by the end of 2023.
The introduction of Ethereum's (ETH) EVM-compatible chains represents a noteworthy progression in blockchain technology, improving scalability, connectivity, and transaction speed.
Chainlink (LINK) Doing Reasonably Well on the Charts
Since mid-June, there has been a significant increase in Chainlink's (LINK) price, with a rise of almost 30% from $5 to $6.37 at the start of July.
Over the past 24 hours, Chainlink (LINK) has fluctuated between $6.24 and $6.57.
Chainlink (LINK) recently announced a significant partnership with SWIFT, a renowned interbank messaging system.
The Chainlink (LINK) and SWIFT alliance symbolize a strategic and mutually beneficial partnership between the traditional finance sector and blockchain technology.
In addition, Chainlink's (LINK) on-chain activity, social engagement, fundamentals, and adoption demonstrate a strong foundation.
Chainlink (LINK) is also widely recognized for its strong track record in security and reliability, making it the top choice for numerous developers and enterprises who prioritize constructing dependable and data-centric applications on the blockchain.
Due to these reasons, Chainlink (LINK) continues to reign supreme as the top decentralized oracle network.
VC Spectra (SPCT) Demonstrates Favorable Growth Potential
VC Spectra (SPCT) is an advanced decentralized fund meant specifically for high-quality technology and blockchain-based start-ups.
The VC Spectra (SPCT) initiative aims to capitalize on growing multi-billion dollar sectors with outstanding compound yearly growth.
VC Spectra (SPCT) uses state-of-the-art AI and strategic trading technologies to provide a straightforward, transparent, and reliable investment aiming for profitability with minimal risks.
Furthermore, the VC Spectra utility token (SPCT) is a BRC-20 token developed on the Bitcoin blockchain.
The token is deflationary and incorporates a burn mechanism, providing significant benefits for investors.
These advantages include rewards, voting rights, quarterly dividends, and exclusive access to pre-ICOs.
The initial presale stage of VC Spectra (SPCT) is showing promising progress, with over 85 million tokens already sold at $0.008.
During stage 2, the price will experience a 37.5% increase, rising from $0.008 to $0.011.
However, the prospects become increasingly promising as VC Spectra (SPCT) reaches $0.08 after completing all presale stages representing a 900% gain.
Learn more about the VC Spectra presale here:
Presale: https://invest.vcspectra.io/login
Website: https://vcspectra.io/
Twitter: https://twitter.com/spectravcfund
Telegram: https://t.me/VCSpectra

---