This P2E Crypto Game Will Leave Axie Infinity in the Dust – Where to Buy?
Disclosure: Crypto is a high-risk asset class. This article is provided for informational purposes and does not constitute investment advice. By using this website, you agree to our terms and conditions. We may utilise affiliate links within our content, and receive commission.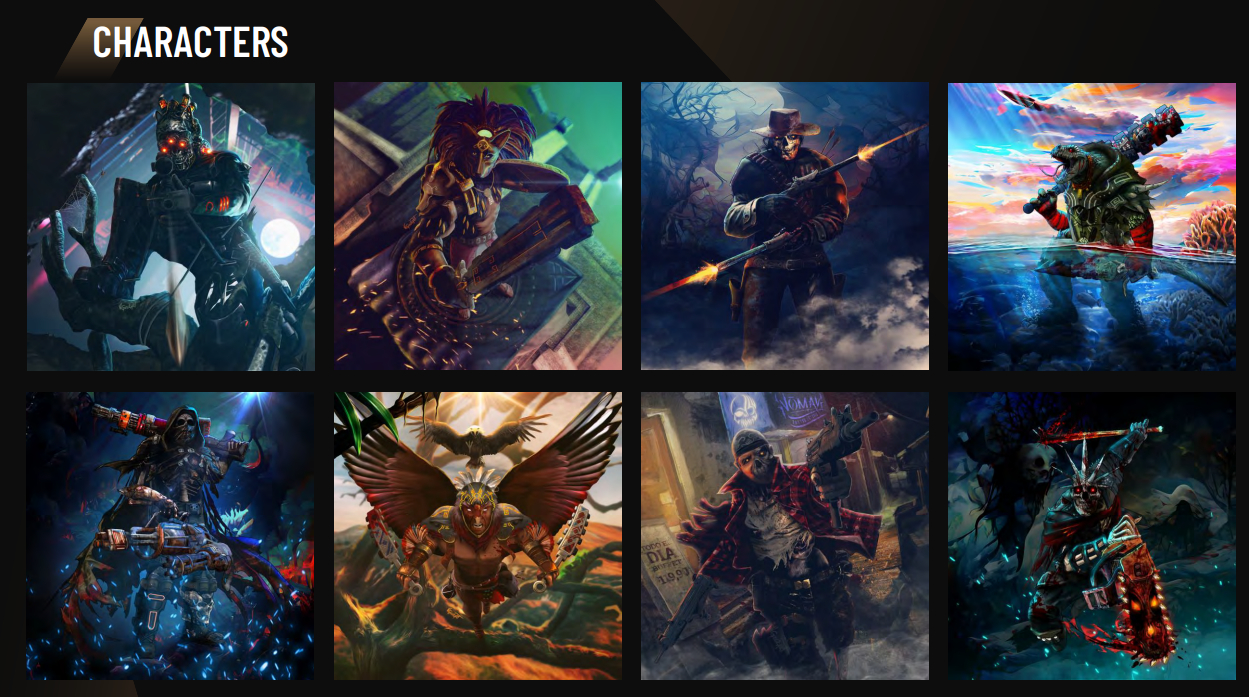 Disclaimer: The Industry Talk section features insights by crypto industry players and is not a part of the editorial content of Cryptonews.com.
New crypto gaming project Calvaria is promising to take the industry by storm and become one of the top play-to-earn games on the market.
That title was previously held by Axie Infinity but the game has endured an awful 2022 since its late 2021 peak – not least because of the $600 million hack of the Ronin Network in March.
At its peak, Axie Infinity had nearly 3 million players and a market cap of nearly $10 billion.
Players in developing countries were also reported to be earning more from the game than the average daily wage.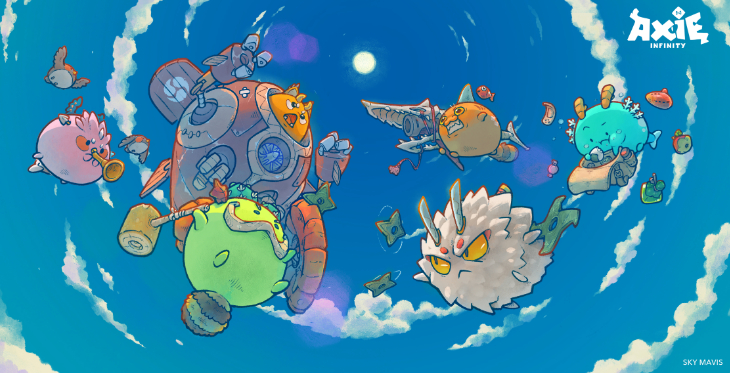 However, fast forward to today and the market cap is around $850 million and – according to both DappRadar and Footprint Analytics – is only attracting around 15,000 players per day and around 180,000 in October.
The massive hack certainly exacerbated Axie's issues, but the player base was falling before the hack with players blaming poor game mechanics and the restrictive cost of the playable Axie NFTs.
Furthermore, Axie's native token AXS has plummeted in value and is down nearly 95% from its all-time high of $160 to its current price below $9.
The game, like many other GameFi projects, is now struggling to attract casual and traditional gamers to the blockchain.
Calvaria is aiming to fix issues that Axie Infinity and other play-to-earn projects have found in recent months with its flagship game Duels of Eternity.
Calvaria to Develop P2E and F2P Versions
Calvaria developers have identified two major roadblocks preventing mass adoption of Web3 gaming.
While investors have seen the potential Web3 games can offer, the player base hasn't followed.
As well as its main play-to-earn (P2E) mode, Calvaria will also develop a free-to-play (F2P) version of its game.
They are doing that because they believe the game itself will be enough to entice players over to the blockchain, with some incentives included.
The first roadblock is the prohibitive costs of playable NFTs and tokens restricting access to a game before players can even try it.
Games such as Fortnite have monetization, but players can still play the full version of the game without spending anything – the cost comes in upgrading weapons, skins, and so on.
The F2P version will have no such costs, and will include ads to generate revenue, but will contain a visible tracker that shows a player how much they could've earned had they been playing the full version of Duels of Eternity.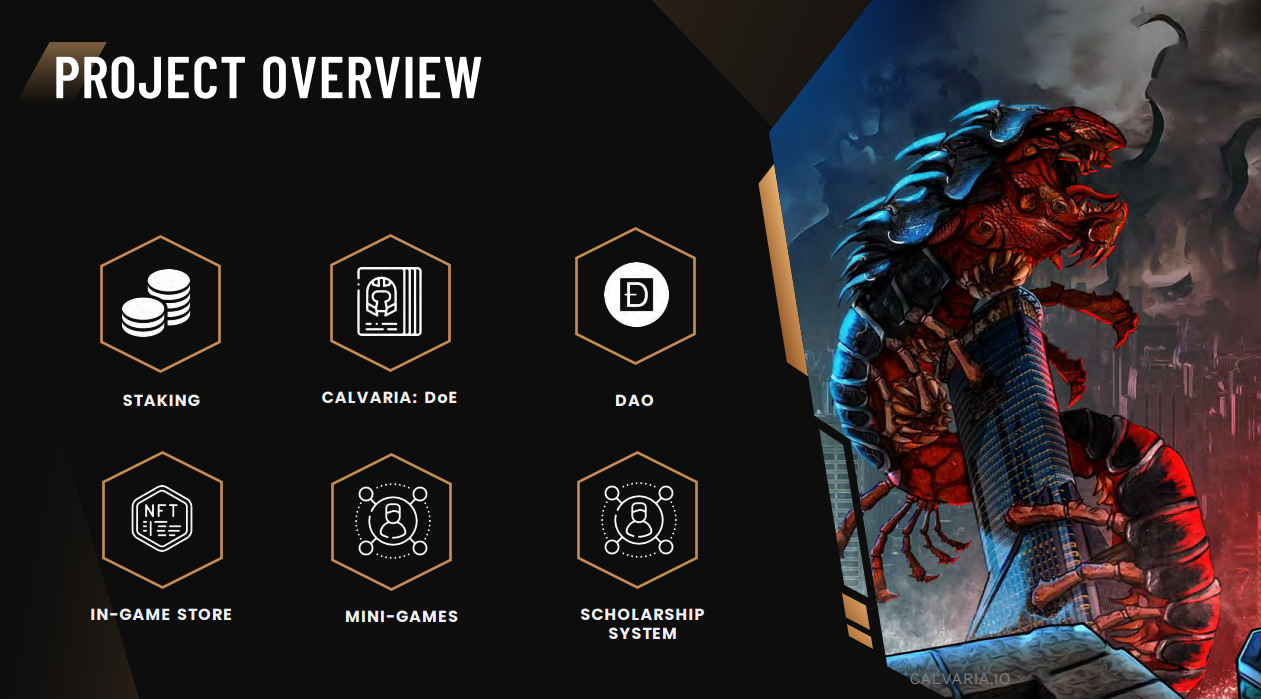 The second roadblock is some players been intimidated or scared off of the blockchain because of a lack of technical knowledge.
For example, P2E games need – at the very least – a crypto wallet to play games. Again, the F2P version will require zero knowledge of how the blockchain works.
To help traditional and casual gamers, Calvaria will include gamified quests in the F2P version that teach players about the crypto space, while rewarding them.
The game will also be available for download on mobile app stores making it even more accessible to casual gamers.
The native RIA token is currently in stage 3 of 10 of its presale and has raised nearly $1.5 million in just two weeks.
Duels of Eternity
Calvaria's flagship game, Duels of Eternity, is a battle-card strategy game set in the afterlife that sees players stack their decks and face opponents in one-on-one matches.
Players align with one of three warring factions – each with their own unique traits and strengths – and use their knowledge, skill, and strategy to defeat rivals.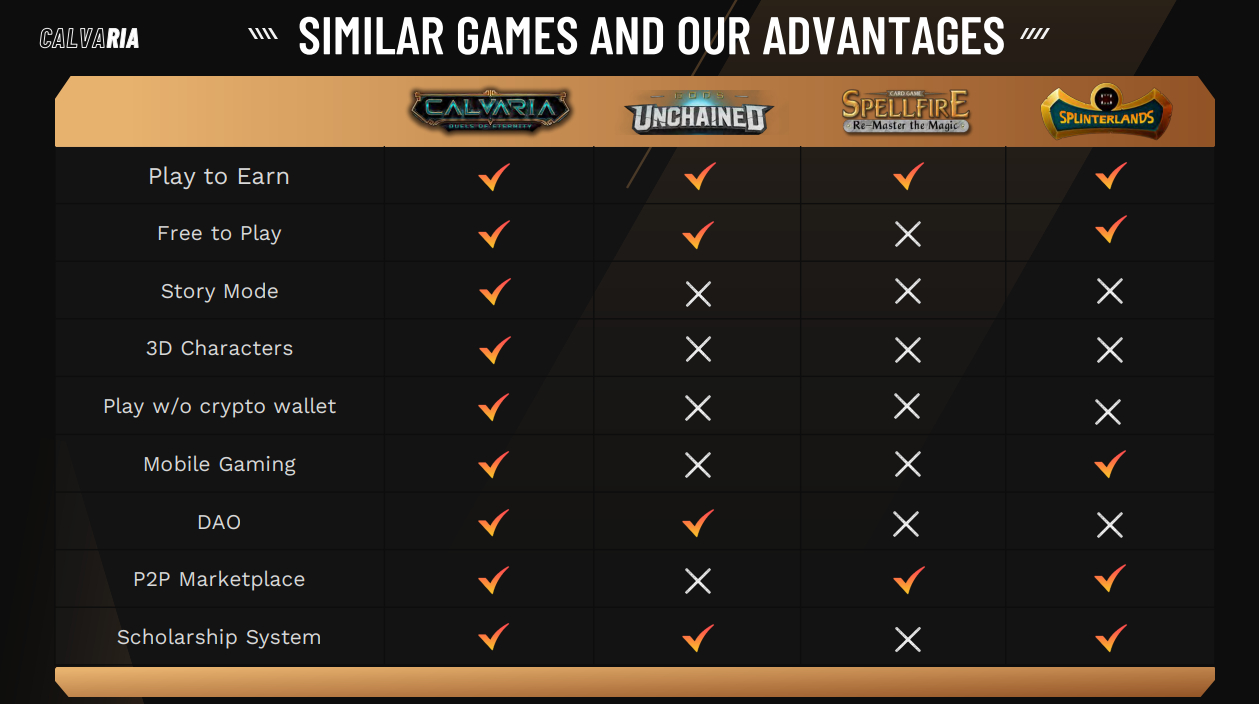 Unlike rival games, Duels of Eternity is in full 3D and also includes a single-player campaign mode where players can earn cards and boosters that are usable in the player vs player mode.
Players collect and stack their deck of cards, using upgrades, power-ups, and buffs to win matches.
In the P2E version, winners are rewarded with a second native token, eRIA, which can be used in the in-game store to upgrade cards and make decks more powerful.
Cards are also owned by the players and are fully tradeable on the marketplace.
Like Fortnite and other big Web2 games, Calvaria is adopting a seasonal approach to Duels of Eternity, with new cards and upgrades regularly available as time goes on.
The project is also promising VR capability later in the roadmap, and also sees the game as perfect for eSports.
Calvaria will produce its own in-house eSports team and host other teams and players in Duels of Eternity tournaments.
Calvaria Presale Info
As previously mentioned, Calvaria is currently in the third stage of its 10-stage presale, with RIA tokens on sale for $0.02 and primed to become one of the best gaming crypto coins.
The tokens started at $0.01 in phase 1 and by the final stage will sell for $0.055 – a 450% increase from phase 1 and a 175% increase from the current price.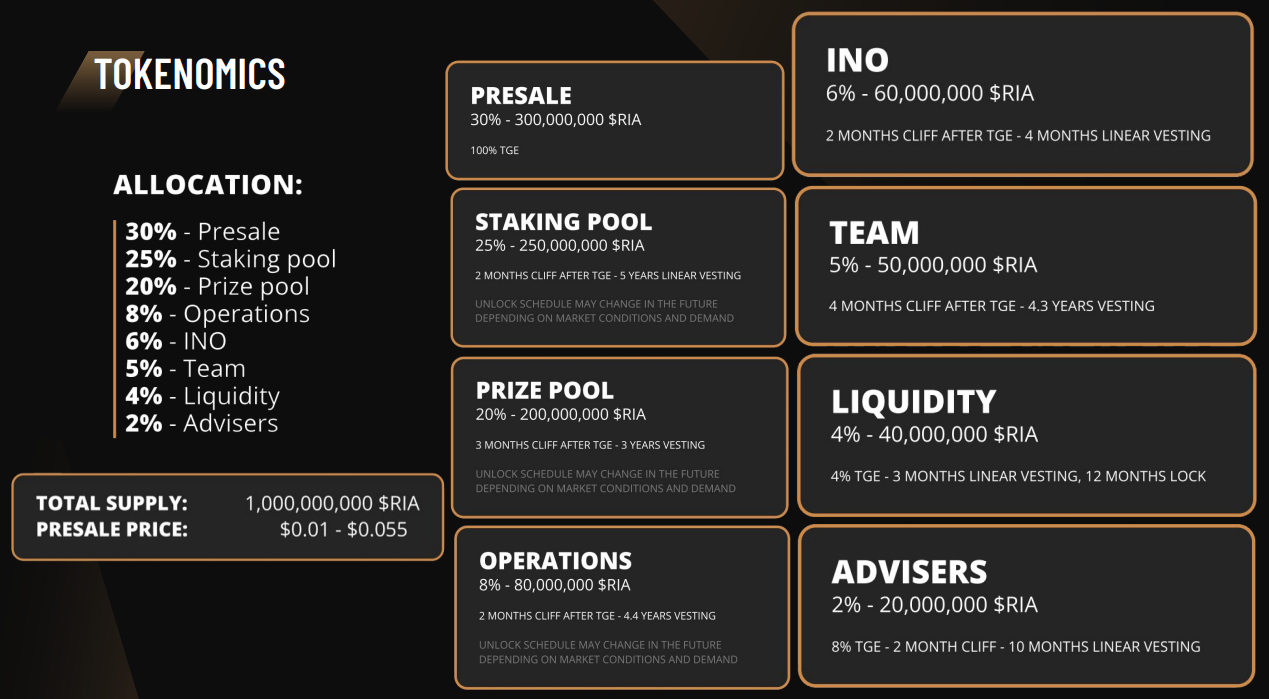 In total, 300 million (30%) of the max 1 billion tokens will be on sale in the presale, with a hard cap of $9.75 million.
The remaining supply is split largely between the staking pool (25%) and prize pool (20%), with the final 25% split between operations (8%), the INO (6%), the team (5%), liquidity (4%), and advisors (2%).
Calvaria boasts a fully doxxed team and has already secured partnerships with major centralized exchanges KuCoin and Gate.io for when the presale ends.
How To Buy RIA Token
Read our full and in-depth guide on how to buy RIA tokens during the presale or follow the brief steps below:
Step 1: Download Crypto Wallet
Step 2: Buy ETH
Step 3: Connect to Calvaria Website
Step 4: Convert ETH for RIA
Step 5: Claim RIA When Presale Ends
---