This is 'The Strongest Validation' of the Bitcoin Safe Haven Theory
The bitcoin (BTC) safe haven narrative perhaps got its strongest confirmation in the wake of the U.S. missile strike in Iran, and it showed growth as a legitimate asset class, finds crypto market analysis firm Coin Metrics.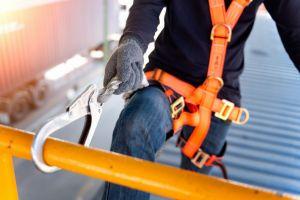 The BTC as a safe haven narrative is a tale as old as bitcoin, and numerous discussion have been led in the past decade over the properties of this asset that would allow it to serve as a safe haven, as well as over the possible influence of the geopolitical and macroeconomic events, particularly those causing a sense of uncertainty. "We have witnessed perhaps the strongest validation of the bitcoin safe haven theory in its 11-year history," writes Coin Metrics in their latest report, "and this watershed moment marks an important milestone in bitcoin's maturation as a legitimate asset class."
The recent events the world witnessed between the United States and Iran have provided much-needed empirical evidence in the discussion of BTC's reaction to geopolitical circumstances so that the theory could move past anecdotal evidence. Coin Metrics looked into three major events connected to the military tension between the U.S. and Iran.
1. January 3: U.S. drone strike in Iran kills Iranian Major General Qasem Soleimani, with the news of it containing few details coming out three hours later.
By this point, oil and gold already reacted positively, while BTC had a c. three-hour delay. Hence, the response can't be used as evidence of its safe haven properties, because other explanations are possible:
market participants did bid up the price of BTC in the face of greater geopolitical uncertainty but with a delay because the market is inefficient and participants slow to learn about and act upon information;
there's no strong relationship between BTC and geopolitical events, and for several hours after the event, bitcoin price declined or remained stable which is incompatible with the slow information diffusion explanation;
intraday price changes without any apparent news catalyst, but usually driven by forced liquidations on futures products.
2. January 7: Iran launches a missile attack against United States military bases in Iraq; military tensions escalate.
An examination of the Iranian response illustrates how rapidly market efficiency can improve, says Coin Metrics. Explanations for BTC's response are fewer this time around, with the evidence suggesting a connection between BTC and the escalation of military tensions and serving as a validation of the safe haven theory:
Bitcoin moved along with oil and gold futures with no noticeable delay;
prices moved upward in the hours after the event with a steep but gradual slope (not the sharp price movement associated with forced liquidations on futures positions).
3. January 8: Comments by the U.S. President Donald Trump are interpreted as a cessation of hostilities and a deescalation of tensions.
This provides "perhaps the strongest evidence in the history of bitcoin" of a direct connection between bitcoin and geopolitical events. "While the previous two events in our study measured bitcoin's response on the order of hours, its response to this event can be measured on the order of minutes," the report concludes.
Meanwhile, as reported, in November we saw developments in global traditional markets and BTC moves complicating the narrative that BTC price benefits from safe haven capital flows. After the January U.S. assassination of the Iranian general, we saw the safe haven theory being tested, and a few days later, bitcoin's safe haven status was 'beta tested' yet again.
At pixel time (13:44 UTC), BTC trades at c. USD 8.774 and is up 2.7% in a day and almost 5% in a week.
---