This Crypto Brokerage to Make Money With Commission-free Trading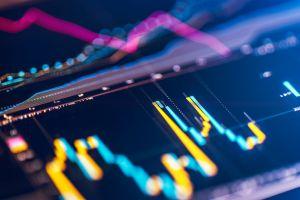 Founded by Wall Street and Silicon Valley entrepreneurs, crypto brokerage startup Voyager Digital, that serves as a tool to help users find the best prices for Bitcoin and other cryptocurrencies has just launched a mobile app for "commission-free trading of 18 of the largest and most liquid crypto assets."
The app is currently available on iOS mobile operating systems, and the company has not yet announced an Android version.
"Voyager will institute a measured roll-out beginning with clients in Arizona, California, Illinois, Kentucky, Pennsylvania, Massachusetts, Missouri, Montana and Wisconsin, states in which residents are already approved to trade digital assets," the press release reads. "As Voyager's applications with more key states are approved, those wait listed users will be invited and on-boarded respectively, with a goal of ultimately having more than 40 approved states by the end of 2019."
According to the company, they have partnered with "over a dozen" of crypto exchanges and liquidity providers, while Voyager's "dynamic smart order router" identifies inefficiencies in the larger crypto market and takes advantage of pricing disparities to save their customers money.
"We take a fraction of the savings (frequently referred to as a "spread") and pass the rest on to our customers. This allows Voyager to operate commission-free and keeps us motivated to save customers money on orders," the startup explained without specifying how large the "fraction of the savings" is.
The app is also introducing cost basis and tax analysis services. According to the announcement, the app features:
Account opening and funding in USD with a USD 10 minimum
Price improvement available on many orders
Access to 18 of the largest, most liquid digital assets
High speed fiat/coin trading
Wallet and self-custody solutions
Charting, real-time market data and analytics
"Our vision to bring the crypto brokerage experience in line with what investors have come to expect from equity markets is now a reality," said Stephen Ehrlich, Voyager co-founder and CEO, adding that "we knew there was a better way for investors to access a cost-efficient and transparent platform."
The company has previously gone public in Canada, starting trading on the Toronto Venture Exchange (TSX-V) under the ticker VYGR, as a result of a reverse merger reportedly valued at USD 60 million. Ehrlich said that the decision to go public is set to bring a higher level of trust from customers, adding, "By becoming a publicly traded entity, Voyager allows the traditional investing community to tap the public markets for exposure to this important asset class and financial utility that is built upon the technology of the future [...] This type of exposure will help more people become comfortable with the crypto market and ultimately increase widespread adoption."
VYGR price chart: