These Influencers Give a Bitcoin Price Prediction of $100,000, But This New AI Coin is The Best Crypto to Buy Today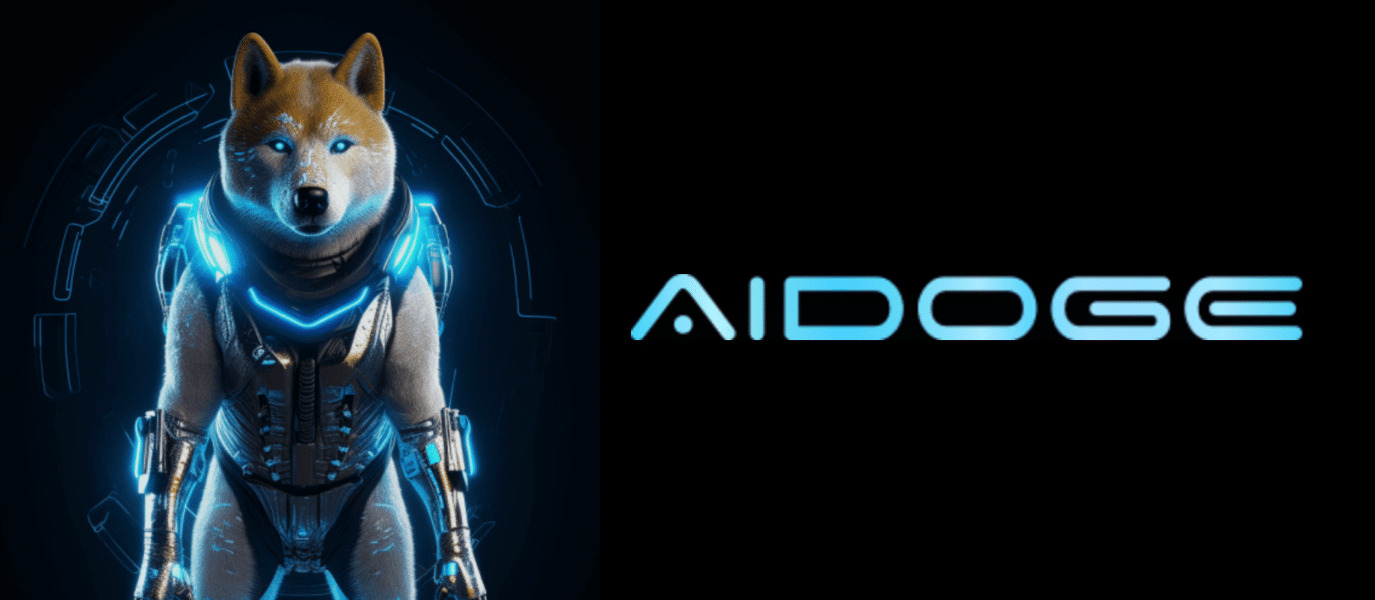 Bitcoin has been on a bullish run since the start of 2023 as the New Year bounce back fueled a price surge from just over $16,600 to above $30,000 in April.
This positive momentum has led crypto bulls like Charles Edwards, Geoff Kendrick, and Adam Beck to predict that Bitcoin could reach a new all-time high of $100,000 this year.
However, AiDoge ($AI), a revolutionary AI-powered meme coin, is tipped to offer a more lucrative alternative for investors.
The Rising Tide of Bold Bitcoin (BTC) Predictions
Charles Edwards, founder of Capriole Investments, believes that Bitcoin's "bump and run" chart pattern indicates a sustained bullish movement, potentially reaching $100,000.
Geoff Kendrick, a crypto analyst at Standard Chartered, also predicts a $100,000 Bitcoin price by the end of 2024, citing the recent turmoil in the banking industry and the failure of stablecoins as factors driving Bitcoin's value.
Adam Beck, CEO of Blockstream, bases his $100,000 prediction on the collapse of decentralized finance (DeFi) and the decorrelation of Bitcoin from the US stock market.
AiDoge offers a ground-breaking AI-powered meme generation platform that rewards its creators with tokens.
The project quickly gained traction, raising $135,000 in the first 24 hours of its presale and $824,000 in less than a week.
AiDoge is expected to reach a launch price of $0.00003360, providing early investors with a 29.3% profit even before hitting the exchanges.
How AiDoge's Next Gen Meme Generator Is Changing The Game
AiDoge's advanced meme generator utilizes cutting-edge machine learning techniques and generative AI APIs to create unique, creative memes based on user preferences and the latest trends.
This innovative platform aims to democratize meme culture and make it accessible to all, while incorporating decentralized blockchain technology to verify meme creators' ownership and reward them for their creations.
AiDoge's $AI token supports a Proof of Stake (PoS) network infrastructure with an ingenious staking mechanism that rewards users with premium features and daily rewards.
The vote-2-earn aspect of the staking mechanism allows $AI holders to determine the top memes on a live public feed, ensuring fair lock-up periods for users and enhancing the platform's appeal.
Presale to Profit: Seize the AiDoge Presale Now
AiDoge has already raised more than $800,000 in the first stage of its presale and is now in the second stage, with the AI token price increasing from $0.00002600 to $0.00002640.
As the AI meme coin trend continues to grow in popularity, it is crucial for prospective investors to take advantage of early bird pricing before the AI coin sells out.
By leveraging the power of memes, artificial intelligence, and blockchain technology, AiDoge is poised to revolutionize the meme coin market, offering unparalleled opportunities for investors and creatives alike.
Don't miss out on this viral AI meme coin; join the second presale stage and become part of the AiDoge community today.
Disclaimer: Cryptocurrency projects endorsed in this article are not the financial advice of the publishing author or publication - cryptocurrencies are highly volatile investments with considerable risk, always do your own research.
---