These Are the 3 Killer Reasons Why Ethereum Price Is Crashing Today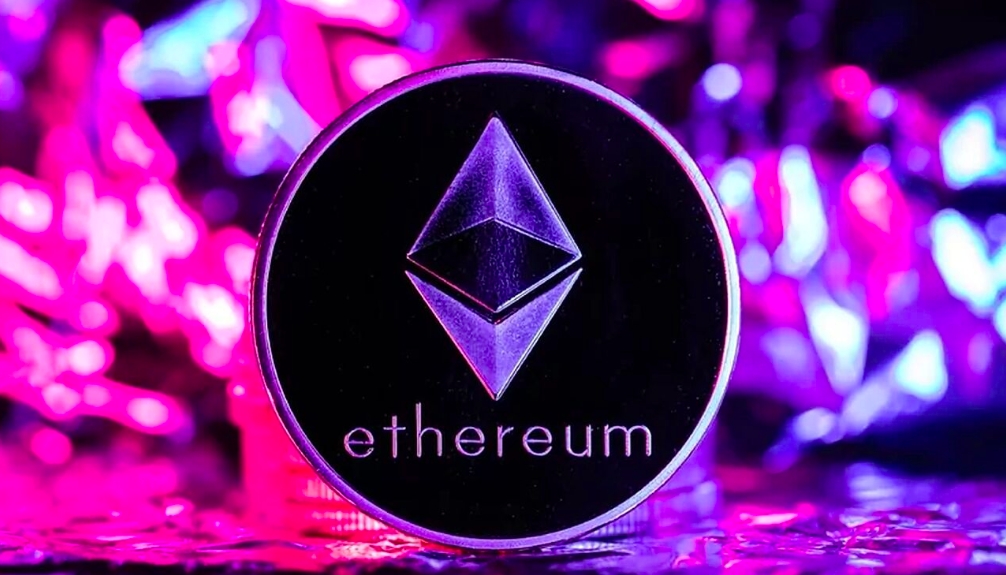 Disclaimer: The Industry Talk section features insights by crypto industry players and is not a part of the editorial content of Cryptonews.com.
Last week, the Ethereum blockchain completed its transition to proof-of-stake (PoS). While developers continue to speculate whether the blockchain has indeed improved, initial price movements for ETH have left investors underwhelmed.
Interest Rate Hikes Spook the Market
The market is currently in freefall. Following the Federal Reserve's release of a higher-than-expected consumer price index (CPI) measures last week, investors feared another aggressive interest rate hike was on the way.
Investors' concerns were confirmed when the Federal Reserve announced a 75 basis point increase in interest rates. The Fed also released an updated "dot plot" of individual rate projections through the end of 2025.
The forecasts signaled possible interest rate jumps in the future, with the target for 2022 positioned at 4.4% and 2023 at 4.6%.
The Fed has now engaged in aggressive interest rate hikes, and there is every indication that additional hikes could be in store. Being a large-cap coin, Ethereum has also been impacted by the decline in the market.
Investors Liquidating Holdings
After the announcement of interest rate hikes, investors acted quickly. Many have begun moving their funds out of cryptocurrencies, most likely in a bid to rebalance into safer and more stable assets.
According to data from CoinGlass, liquidations in Ethereum have hit $150.43 million in the past 24 hours alone. Immense selling pressure, especially when not countered with a similar buying pressure, has weighed on the price of Ethereum, which hit a low of $1,224 in the past 24 hours.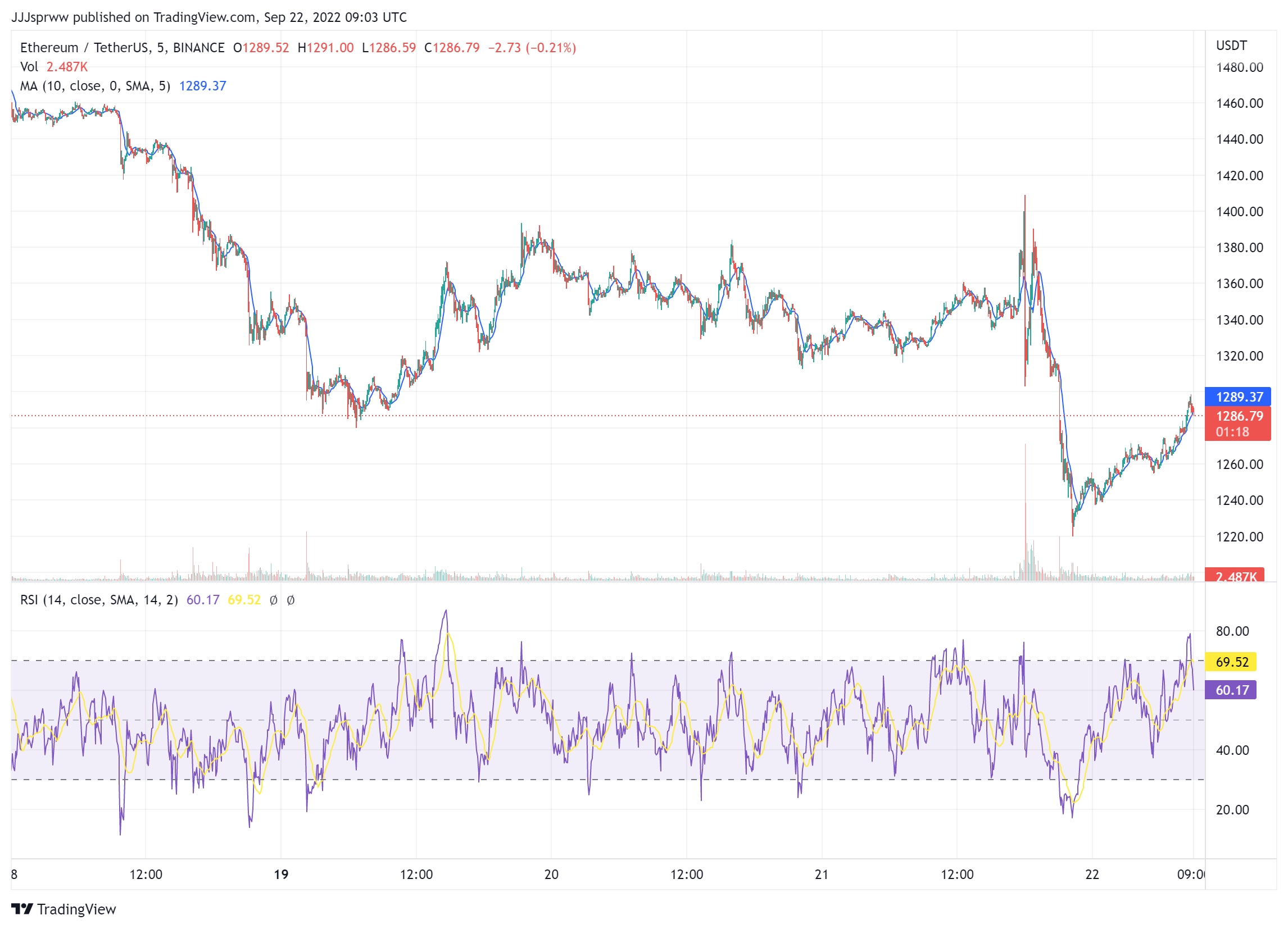 Post-Merge Centralization Concerns
The ongoing debate about the Merge and its consequences on the architecture of the Ethereum blockchain looks to be a major factor in the recent price movement.
Shortly after the Merge, Martin Köppelman, the founder of Gnosis Chain, drew attention after a tweet in which he observed that just two entities proposed 42% of Ethereum's first 1,000 proof-of-stake (PoW) blocks - crypto exchange Coinbase and liquid staking protocol Lido.
Ethereum developers have framed PoS as a more decentralized, eco-friendly, and secure alternative to mining. Staking on the blockchain requires 32 ETH, but platforms like Coinbase and Lido allow blockchain participants to bypass this and stake however much Ethereum they have. The problem, however, is that these platforms now hold a significant amount of resources on the blockchain.
But these are still early days. The Merge has so far gone without a hitch. Developers will be watching to see how this new blockchain structure works out for Ethereum in the long run.
Looking for Earning Opportunities? Try Tamadoge
Despite the bleak outlook for the market, investors still have some interesting opportunities to earn profits. One interesting asset to consider is TAMA, one of the best crypto to buy.
TAMA powers a new and innovative blockchain gaming project called Tamadoge. The platform combines blockchain gaming with non-fungible tokens (NFTs), and it is also pushing into the metaverse with the upcoming launch of its Tamaverse.
The presale for TAMA ended earlier this week, with its developers earning $19 million. The capital raise was impressive, outperforming assets like Ethereum and showing impressive levels of investor demand.
In few weeks, TAMA is expected to list on several centralized exchanges. With the debut of Tamadoge and further improvements on the way, this asset is a solid alternative for value-seeking investors.
---