The Synthetic Crypto Asset Market Just Got New Player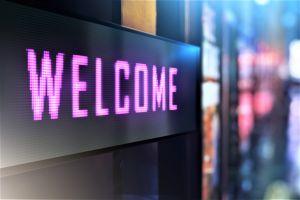 Another player just entered the synthetic digital asset market that might help the wider population to participate in the traditional stock market.
Synthetic assets help to invest in an asset without a need to hold them.
Decentralized financial contracts platform UMA launched the USStocks token that represents synthetic ownership of an index of the 500 largest exchange-listed US stocks.
"We look forward to the day when anyone with access to the internet and digital money can gain access to any financial market, creating a single, permissionless marketplace for risk transfer," Hart Lambur, co-founder of UMA wrote in a blog post.
USStocks can be bought on decentralized exchange DDEX with the Dai stablecoin.
Each USStocks token represents USD 1 x Stock Index level, which is calculated from the 500 largest companies listed on the New York Stock Exchange and the Nasdaq stock exchange, according to Lambur.
"Later this year, our partners will roll out more tokens for other assets, inverse exposures, and leverage," he added without specifying.
Crypto investor Spence Noon tweeted that synthetic assets make financial markets more accessible and "that's profound for citizens in developing countries."
11/They're also censorship resistant. If we go back to the example of USStocks - users aren't holding the underlying stocks themselves, so there is nothing that their governments or banks can't take away from them!

— Spencer Noon (@spencernoon) March 27, 2019
However, he stressed that there a number of risks, such as synthetic price can decouple from underlying spot price, liquidity providers can trigger undesirable liquidations in some cases, and the creation of synthetic assets is illegal in many countries.
In either case, tokenization of real assets, including commodities, real estate, and stocks, is something that has been much discussed in the cryptoverse, with several players having already dipped their toe into this frontier market for blockchain technology.
In January, a Belarus-based exchange Currency.com launched its trading platform for tokenized securities. It allows users to place bets on the price movements of traditional assets – such as a share of Apple or gold – using cryptocurrencies like Bitcoin or Ethereum. In the same month, another cryptocurrency exchange called DX.Exchange launched stock trading of giant companies. The exchange offers digital tokens based on share of 10 Nasdaq-listed companies, where each token is backed by a share and holders will be entitled to the same cash dividends, even though the companies themselves aren't involved.
Meanwhile, issuer of the popular stablecoin Paxos Standard Token (PAX) is also working on the tokenization of precious metals and other traditional assets.
Also, Australia-based decentralized synthetic asset platform Synthetix already provides on-chain exposure to real-world currencies and commodities.