The Regulation of Crypto Gambling Around the World
The text below is an advertorial article that was not written by Cryptonews.com journalists.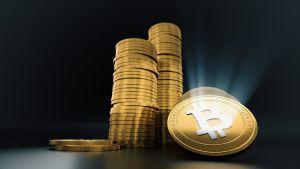 Different approaches are applied when it comes to crypto betting and gambling in different countries. But the clearest stance on this is taken by Japan, and we know their history with cryptocurrency.
Recently, a new set of regulations on crypto assets as it affects custodians and exchanges were passed by the house of representatives of Japan, and the regulations are named the Financial Instruments and Exchange Act and the Payment Services Act. Meanwhile, the crypto gambling sector of the country is still strictly regulated. As cryptocurrencies have become a staple of online transactions, we expect laws to become more lenient around crypto gambling, especially for gambling sites based on computer gaming, such as CSGO crash where cryptocurrency is one of the prime methods of transactions when playing games such as match betting and even roulette.
Gambling in Japan is hugely regulated, and the same regulations apply to crypto gambling according to Joseph D. Hugh, who is the CEO of Jukebucks, an international platform for crypto betting. While talking to Cointelegraph, he went ahead to posit that the government capitalizes on taxation or hides under the cloak of taxation to monitor all crypto transactions that are coming from Japan, though they've not found a way to prevent players from playing on crypto casinos.
But in 2018, Japan signed a legislation that legalized physical casinos at the federal level. After the Olympics of next year, the offline casino licenses from Japan would be made open to all major players according to Hugh. For him, nobody is sure of the firms that will be licensed to operate such casinos in Hokkaido, Osaka and Tokyo. But he is optimistic that after opening up the offline casinos for operators, they will open up online casinos too.
The cryptocurrency sector has not really felt the impact of the integrated resort in Japan. Here, we are talking about a sort of do-it-all complex where theme parks, hotels, theaters, shopping malls, and casinos are located in one place. The reception of crypto gambling in Japan has not been a friendly one, even though their Prime Minister Shinzo Abe was the one that engineered the pro-casino law.
Crypto Gambling In Japan
Many people believed that crypto currency gambling would have been a household thing in Japan, because of the way the country implemented regulations on cryptocurrency before many others. But that is not the case, and this may be tied to the consequences arising from the fate of the Japanese crypto exchange, Mt. Gox, that got liquidated in 2014.
In the first quarter of 2019, Tron, a blockchain network that has been telling people that they are developing an infrastructure that will house a decentralized internet halted gambling apps that ran on its decentralized app store in the country due to threats from the regulators.
The company's co-founder and Chief Technology Officer (CTO), Lucien Chen, left the firm after they blocked access to some of their dapps to forestall problems. For him, these actions are against Tron's claim to decentralization, but instead, portray them as a centralized firm.
How Does Cryptocurrency Gambling Work
There are two ways that blockchain gambling functions. They are the off-chain and the on-chain methods.
When we talk about off-chain cryptocurrency gambling, what we are referring to are the land based or physical casinos where cryptocurrency payments are accepted. Most of these casinos normally accept Bitcoin as a deposit method.
In most cases, they work with third party custodians like BitPay to exchange their Bitcoin or any other cryptocurrency to fiat money. For online casinos, some of them have no fiat money payment methods. Players can also cash out in Bitcoin.
For on-chain gambling, players have to use smart contracts through decentralized apps or dapps that have a backend code that runs on a blockchain network and not on the centralized conventional servers.
Clamping down on off-chain casinos is very easy for government bodies. IP addresses are banned by some crypto gambling sites to prevent people from some countries from accessing their services. Users from the United States are mostly blocked when they try to play on most of the casinos that accept Bitcoin.
However, government regulations also have some negative effects on distributed or decentralized internet gambling systems like on-chain casinos. This is revealed in the way Tron blocked Japanese gamblers from accessing its dapps, according to Cointelegraph. However, VPN networks are available to internet users in japan, and with these, they can access blocked dapps from anywhere in the world, including gambling dapps from Tron. In japan, issues of cryptocurrency gambling are still heavily debated, causing a lot of controversies to enthusiasts. But one thing is sure; there has not been any official guideline or regulation on this.
Crypto Gambling Regulation at the Global Level
Though many countries have loads of regulations for online gambling, only a few of those capture crypto gambling. Countries that have regulations for crypto gambling include Belgium, Poland, Greece, Netherlands, Italy and the United Kingdom.
In the guidelines in place in many countries about payment methods that are acceptable in casinos, Bitcoin is not seen as a legal method. So, it is not acceptable for gambling payments. In many other countries, the regulations are still shrouded in mystery and would need further interpretation. Japan is the most outstanding country in this regard, because it has a gambling industry that is worth more than $15.8 billion – up to $4 billion more than the worth of gambling in Nevada.
Many online casinos and affiliate firms in the UK accept payments with cryptocurrency. But those service providers that accept crypto payments must do so in compliance with the existing regulations in the country. Sport betting is so popular in the UK, and it has developed into an industry of up to 700-million-GBP. You can also see a lot of sportsbooks that accept cryptocurrency payments on the web.
Though Bitcoin gambling is approved by the gambling commission of the UK, a caveat in their website also warns people to beware of service providers that they cannot trust. The advice is for the users to apply caution when paying with Bitcoin because of the risk involved.
Yet, we cannot overemphasize the benefits of cryptocurrency payments. While Bitcoin transactions are completely private, they are actually not anonymous. Bitcoin transactions do not involve the transmission of any personal information, but Procedures against Money Laundering and the Know Your Customer Rule makes it possible to ascertain the identity of anybody who attempts to convert their Bitcoin to fiat money.
Furthermore, users of privacy coins like Zcach and Monero are offered increased identity protection. Though these currencies are not as popular as Bitcoin, their practice of protecting users' identity prevents law enforcement agents from investigating transactions made with them. For Hughes, people who make use of the digital currency would benefit from tighter regulations as it concerns the law.
For him, nobody can blame the government for trying to play their role of regulating the financial activities of their citizens, except those that are involved in unwholesome transactions. He believes that nothing can terminate the existence of dapps any longer, because people will always find ways of using them even when the government says don't use them.
Even though cryptocurrency gambling is bedeviled by numerous technical and regulatory challenges, it's actually beginning to witness some level of friendly reception and many casinos are beginning to accept the payment method. Both physical casinos in Las Vegas and online casinos have started accepting cryptocurrency payments, especially Bitcoin, and we expect things to get better in this angle in the long run.
---