The Next Bull Run will Favour TMS Network as the New Player Seeks to Revolutionize Trading - Polygon Network and Shiba Inu are also Worth Looking At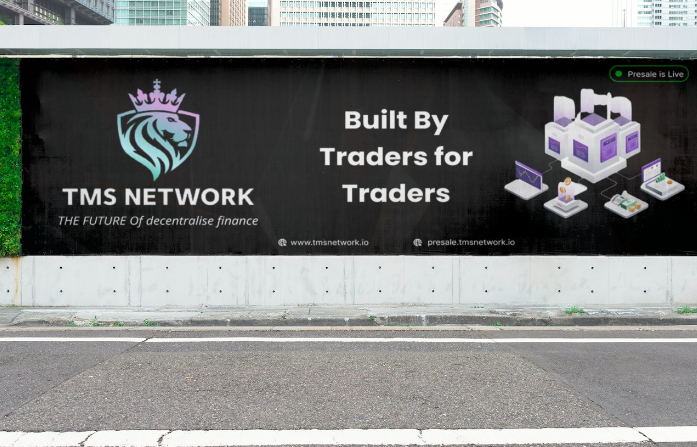 Disclaimer: The text below is an advertorial article that is not part of Cryptonews.com editorial content.
Market analysts speculate that the market has bottomed and we might be getting into a bull cycle.
As a trader, this is the best time to pick your blue-chip coins ready for the market rally. Among the highly favored are Polygon (MATIC), Shiba Inu (SHIB), and TMS network (TMSN).
Polygon and Shiba Inu will soar by between 10x to 50x. TMS network, on the other hand, will likely make 1,000x returns.
But what makes these coins such great additions to your 2023 crypto portfolio?
Polygon and Shiba Inu Are Large-Cap Cryptos With Great Fundamentals
Polygon and Shiba Inu rank among the top 15 cryptos on CoinMarketCap in terms of market cap— ranking at #10 and #13 with a live market cap of $11,511,150,827 and $7,507,852,895 respectively.
Polygon and Shiba Inu are seasoned, mature, and stable market players. They tend to be less volatile and are viewed by many investors as safe investments.
Polygon aims to address high transaction costs and network congestion on the Ethereum blockchain without compromising the main chain's security. Polygon utilizes a Layer-2 sidechain to provide Ethereum users with faster and cheaper transactions.
Thanks to its high transaction speeds and simplification of complexities of Scale, Polygon has made many partnerships with sectors outside the cryptoverse that have boosted the growth of Layer 2's ecosystem. Among its top partners are web2 companies like Starbucks and Mastercard.
Named after a Japanese dog breed, the Shiba Inu meme coin has grown massively since its launch, garnering attention from investors and enthusiasts alike. For a long time, most of Shiba Inu's popularity was based on hype.
However, the canine coin has been getting some real-life use cases and making ecosystem developments. In turn, this has attracted more investors to buy SHIB tokens.
TMS Network is a Revolution in Asset Trading
TMS network (TMSN) is a cutting-edge decentralized platform that aims to solve the trading industry's problems.
TMS network, unlike most traditional trading platforms, gives traders access to a diverse range of asset classes, including cryptocurrency, equities, forex, and CFDs.
TMS platform also includes features such as social trading, on-chain analytics, trading bots, portfolio management applications, and trading signals to help simplify your trading experience. These will assist you in effectively managing risk and making informed trading decisions.
TMS leverages decentralized technology to eliminate centralized intermediaries, allowing traders to reclaim control of their assets and trade with complete autonomy.
Most trading platforms currently limit their users to only crypto or crypto-related assets. But not TMS Network. The Ethereum-based network is the first decentralized crypto-to-fiat trading tool.
MS also seeks to address other trading-related issues, including high trading fees, price manipulation, limited tradeable asset classes, and security concerns.
How is TMS Network Different?
TMS network (TMSN) distinguishes itself from its rivals by giving traders access to a variety of asset classes, cutting-edge risk management tools, a social trading feature, and a wealth of educational materials and tools.
TMS Network also leverages blockchain technology's disruptive power to improve security, transparency, and efficiency.
TMS Network is poised to become a leading player in the trading market because the vast majority of existing platforms do not allow multi-asset class trading and none of them use decentralized blockchain-based technology.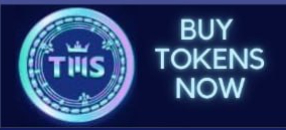 TMS ICO - Why You Should Care
TMS is currently holding its initial coin offering (ICO). This is an excellent time to invest. By investing in TMS Network's ICO today, you increase your chances of profit because you are buying early and at a lower price.
TMS is a revolutionary market solution, and this increases the likelihood of its ICO's success. Invest in TMS Network today to begin your journey to financial freedom.
For more information on TMS Network please see the links below:
Presale: https://presale.tmsnetwork.io
Website: https://tmsnetwork.io
Telegram: https://t.me/tmsnetwork
Twitter: https://twitter.com/tmsnetworkio
---