The Future of Play-to-Earn Gaming Looks Bright as This New Crypto Raises $4.4 Million – Presale in Final Stage Now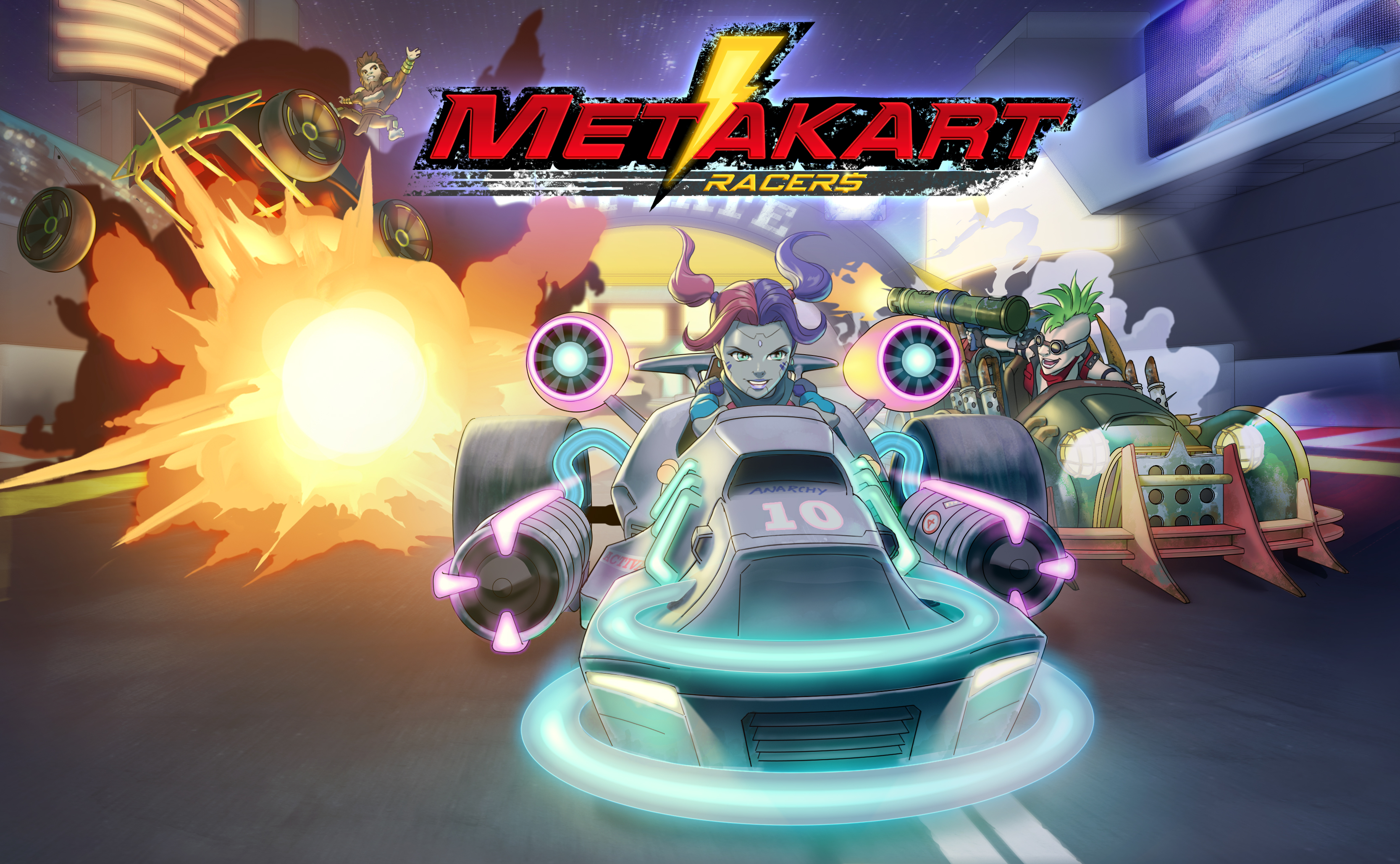 Market interest is gravitating toward the Meta Masters Guild presale as it races to the finish line. With an eye-watering $4.4m raised, this revolutionary GameFi project is set to soar.
GameFi is tipped to become one of the biggest sectors in crypto, and has become a key focus of early backer attention, with analysts predicting that the sector will be valued at $104.5bn by 2028.
But development in the GameFi space has been constrained by the inability of any major project to land a popular title.
Meta Masters Guild (MMG) is on a mission to change that, with a vast ecosystem under development in partnership with triple AAA gaming studios.
The presale has become one of the most anticipated project launches of the year. As investor frenzy has accelerated the MMG presale through 6 stages to reach the final funding round.
Now in the final seventh round of presale - investors are racing to stack the native ecosystem token MEMAG.
With $4.4m currently raised, only a fractional $550,000 left before the presale ends. MEMAG is currently sat at the favourable price of $0.023 USDT.
How is $MEMAG planning to shake up GameFi?
The premise for the ecosystem is simple. Current Play-To-Earn models which see players earning tokens through their gaming are broken.
An overemphasis on in-game economics and transactional mechanics has completely stifled adoption. Present GameFi offerings aren't fun to play, and there are low retention rates from games such as Axie Infinity.
Meta Masters Guild aim to completely challenge this.
Focusing on entertainment, engagement, and community from the ground up is at the heart of this project. And while there are exciting prospects for Web 3, NFTs, in-game currency, and exchanges - these are secondary functions.
This philosophy has produced one of the most innovative GameFi ecosystems in existence. A huge component of which is the formation of industry-first partnerships with major triple AAA game studios.
One prominent partnership is with top game studio Gamearound.
Gamearound is a studio with a difference - it has always been at the cutting-edge of the industry. One of the early champions of microtransactional mechanics, Gamearound have built mobile games for major companies including Boohoo.
The studio is committed to helping MMG develop future classics in the GameFi space.
Gamearound CEO, Gideon Clifton, recently revealed juicy Meta Masters Guild news. Announcing that the playable version of Meta Kart Racers will launch in Q3.
The CEO also said that early players will receive highly-exclusive NFT characters and karts. Aimed at denoting their early status in the ecosystem - these could offer huge value accrual potential.
Partnered Game Studios plan to launch biggest titles in GameFi
Central to everything in the early stages is the first flagship title that will be brought to market. Meta Kart Racers plans to be the No 1. mobile racing game in app stores by the end of the year.
Players will go head-to-head in high-energy races. Shooting around nail-biting cliff-drop bends, or drifting around the neon-lit streets of Tokyo.
Donning completely customizable drivers, outfits, and karts will add a layer of depth to the immersive experience. Unique styles will be showcased, and this expressive element is planned to help grow the community.
There will be a P2P exchange for in-game goods - inspired by the multi-billion dollar CS:GO digital skins markets.
This is Web3 - so these in-game goods will include a mix of in-game unlockable NFT items and premium NFTs.
The P2E model uses an in-game currency called $GEMS that is earnable for completing races, challenges, and unlocks.
These are redeemable for the ecosystem's native currency MEMAG (on presale). MEMAG is used for settlement across the entire ecosystem and its various marketplaces - across all games.
Fight for your Destiny in RAID NFT
Another title under development that has got twitter talking is RAID NFT. Likely the first fantasy game ever developed for crypto gaming.
Players start as a weak aspiring warrior and embark on a journey to level up their power in this PVP fighter.
Aiming to offer a fully immersive fantasy experience RAID NFT is characterised by its gritty comic art style.
Whether you want to build a brawling brute, or train up a tactical fighter - the choice is yours.
$GEMs are earned through PVP combat - this includes fight matches, competitions and challenges. These again are redeemable for $MEMAG and offer functionality in the marketplaces.
Tokens can be redeemed for an entire armoury of weapons, gear, armour and cosmetic upgrades. All of which are fully tradable and held in self-custody by players.
The empire strikes back in Meta Masters World
Meta Masters World could be the world's first crypto strategy game. Taking inspiration from the metaverse to create a PVP world where players can conquer and control digital land.
Players start with a rag-tag army of aspiring empire builders, and set out into a war-torn world of PvP conquest. You can acquire your land by accumulating riches or blood spilled.
There is full character customization planned to allow you to become the King or Queen you always imagined.
And if you acquire enough land in the meta - your empire will pay you in real life with the planned in-game currency redeemable for MEMAG. There, of course, will be an economics marketplace similar to RuneScape that will allow players to use MEMAG to upgrade their empires.
More details are set to be revealed on this title soon. Follow Meta Masters Guild on Discord and Telegram to keep up to date.
Final MEMAG Presale End in Hours
The MEMAG presale is ending rapidly as interest around this project is exploding. The presale is tipped to end in a matter of hours - only 10% of the presale tokens remain.
The current presale price is $0.023 per MEMAG.
CEX listings are expected by project insiders to begin in Q2 of this year. Listing prices are usually significantly higher than presale prices.
As market attention gravitates on this project. FOMO has become palpable in the discord, and new investors are joining by the minute. Be careful not to miss out.
Disclaimer: The Industry Talk section features insights by crypto industry players and is not a part of the editorial content of Cryptonews.com.
---