Thai Regulator Hits Defunct Crypto Exchange Operator with Legal Wrap
Thailand's regulatory Securities and Exchange Commission (SEC) has filed a criminal lawsuit against Bitcoin Company Limited, the operator of BX.in.th (BX), formerly the nation's first and largest crypto exchange.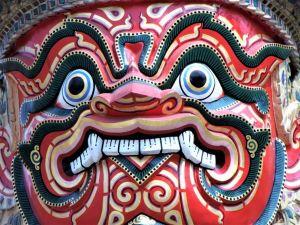 BX closed its doors last year, but the SEC claims the company transferred its customers' digital assets to wallets that were not authorized to hold tokens.
BX announced its shutdown in September 2019, informing the SEC that it did not wish to extend its operating license for the following year.
The exchange then made statements explaining that after disabling deposits and trading functions, BX customers would be allowed to withdraw their crypto until November 1, 2019.
At the time, the exchange did not explain in detail the reasons behind its closure, simply claiming that it wished to focus on other business opportunities.
But Bitcoin Company Limited has since broken off contact with customers attempting to retrieve their assets, and has even laid off all its employees, reported the Bangkok Post.
The newspaper claims that the regulator's move will spark a criminal law enforcement process that will include the identification of the mastermind behind the closure – an individual believed to be a foreign citizen married to a Thai national. Prosecutors are hopeful of holding this individual accountable to the legal system in a trial at a Thai court.
The regulator said that the transfer of BX customers' digital assets to wallets they did not own could be considered an offense under sections 85 and 87 of the country's Emergency Decree on Digital Assets, issued in May 2018.
In a summary of the decree, the regulator wrote,
"The contravention or the failure to comply with the Emergency Decree is subjected to criminal provisions in which both the offenses and the degree of penalties are comparable with those of the Securities and Exchange Act."
Thailand uses a mandatory registration system whereby crypto exchanges, brokers and dealers must obtain permits from the Thai Ministry of Finance upon the SEC's recommendation.
BX was one of the country's first crypto-related businesses to secure a permit under the new ruling.
___
Learn more:
Asian Banks Prepare Crypto Takeoff as Thailand's SCB Revs DeFi Engines
Thai Central Bank Says Big Businesses Are Already Using its CBDC
Crypto Exchanges to Spend 2021 Focusing on DeFi, UX, and New Services
---