Terra Luna Price Prediction as Binance Burns $1.8 Million LUNC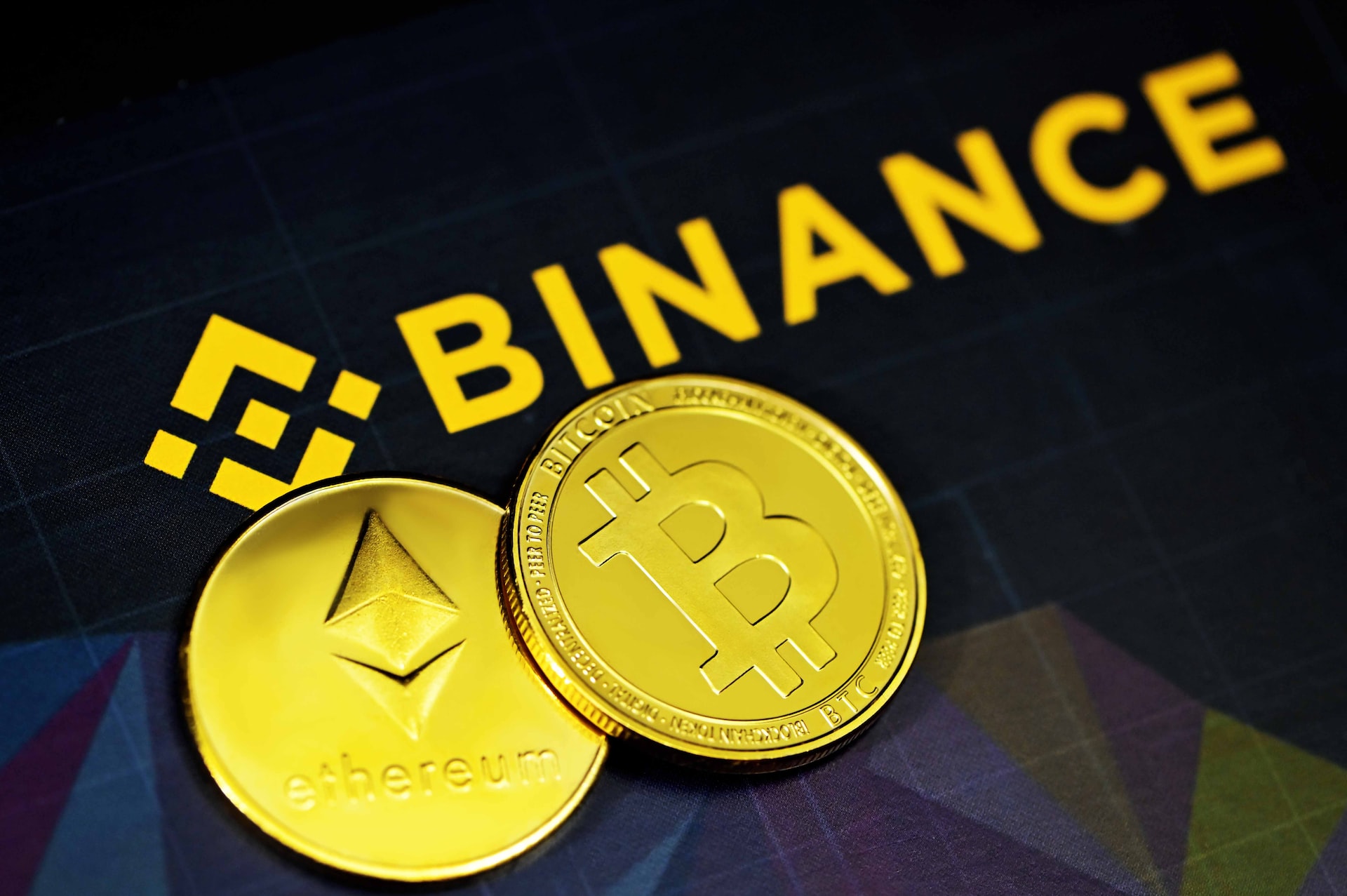 The Terra Luna Classic (LUNC) price has dropped slightly in the past 24 hours, dipping by 0.5% to $0.00031545. Yet it remains up by 3% in a week and by 22% in a month, driven largely by Binance having completed a burn of all the trading fees it has collected from LUNC trading between September 21 and October 1.
This amounts to some $1.8 million in LUNC, which given the altcoin's current price, is equivalent to the burning of roughly 5.8 billion LUNC. The market appears to have taken such large-scale destruction as a sign that Binance is willing to support the rehabilitation of LUNC's price, which infamously collapsed in May after Terra issued billions of new LUNC (then known as LUNA) in order to shore up the price of stablecoin UST.
However, with LUNC now over 30,000% up after plunging to an all-time low of $0.000000999967 on May 13, Binance's intervention raises hopes that the disgraced altcoin could continue its near-miraculous recovery. The thing is, while its fractional price does hold out hope of further rises, the lack of a real use case for LUNC means that it's just a plaything of speculators, and may plunge again once they move on to the next trending coin.
Terra Luna Price Prediction as Binance Burns $1.8 Million LUNC
Despite its recent rises, it's worth remembering that LUNC is still down by nearly 100% since its all-time high of $119.18, set back in April.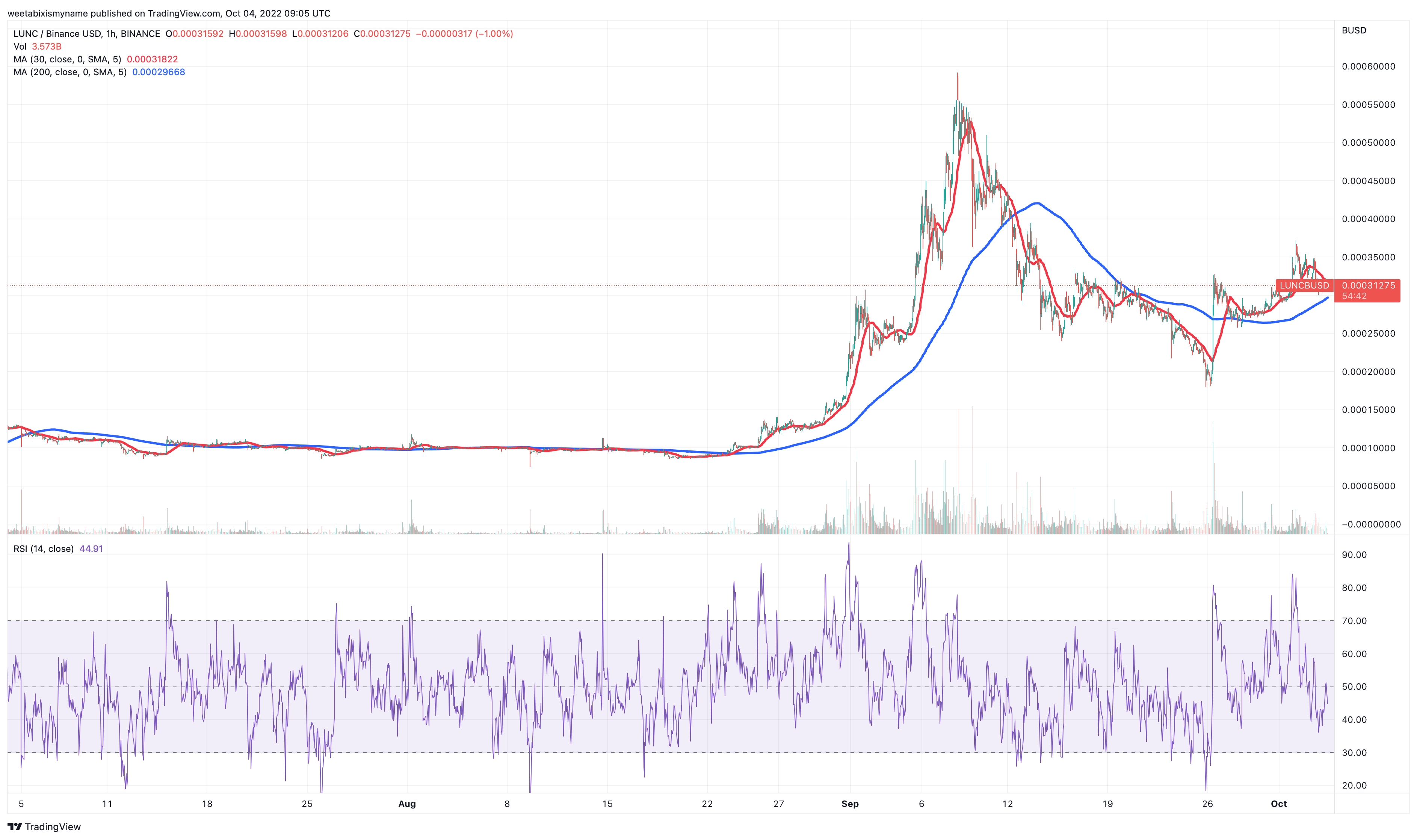 LUNC's indicators spiked at the beginning of this month, with its relative strength index (purple) surpassing 80. At the same time, its 30-day moving average (red) surged to rise comfortably above its 200-day average (blue), signalling a breakout of sorts.
Now, these indicators have reversed a little, portending a loss of momentum. Its RSI is down below 50, while its 30-day average looks as though it's in the process of falling below its 200-day, something which risks forming a 'death cross.'
Regardless of current price trends, the past week or so has been promising for LUNC. In particular, Binance's commitment to burning trading fees collected in LUNC goes some way towards reducing the altcoin's massive supply, which ballooned from roughly 1 billion pre-Terra collapse to 6.9 trillion as of writing.
And yesterday's burn of roughly $1.8 million in LUNC won't be the first for Binance either, with the example it's setting potentially establishing a trend that other major exchanges may follow. Of course, they will have to burn an incredible amount of LUNC to get the altcoin's price back up to whole numbers.
Two top analysts have estimated that no LUNC burn announced so far justifies the current market cap of Terra Classic.
Passing Fad?
Indeed, the vast majority of the circulating supply of LUNC needs to be burned in order for its supply to return to the one-billion level. While this is unlikely to happen, it's not impossible. It's up to the team and community to decide what they want.

Either way, LUNC has been doing incredibly well in recent weeks showing that coins can still perform well in a bear market.
To take another example, metaverse-based meme token Tamadoge (TAMA) has risen by 90% in the past day on the back of its new OKX listing and a potential Binance listing.
We reported on how its gains since the first stage of its token presale now eclipse the LUNC bull cycle of the past three months.
---