Terra Luna Classic Price Prediction: LUNC's 14-Day Uptrend Signals Strong Growth Ahead – Time to Buy?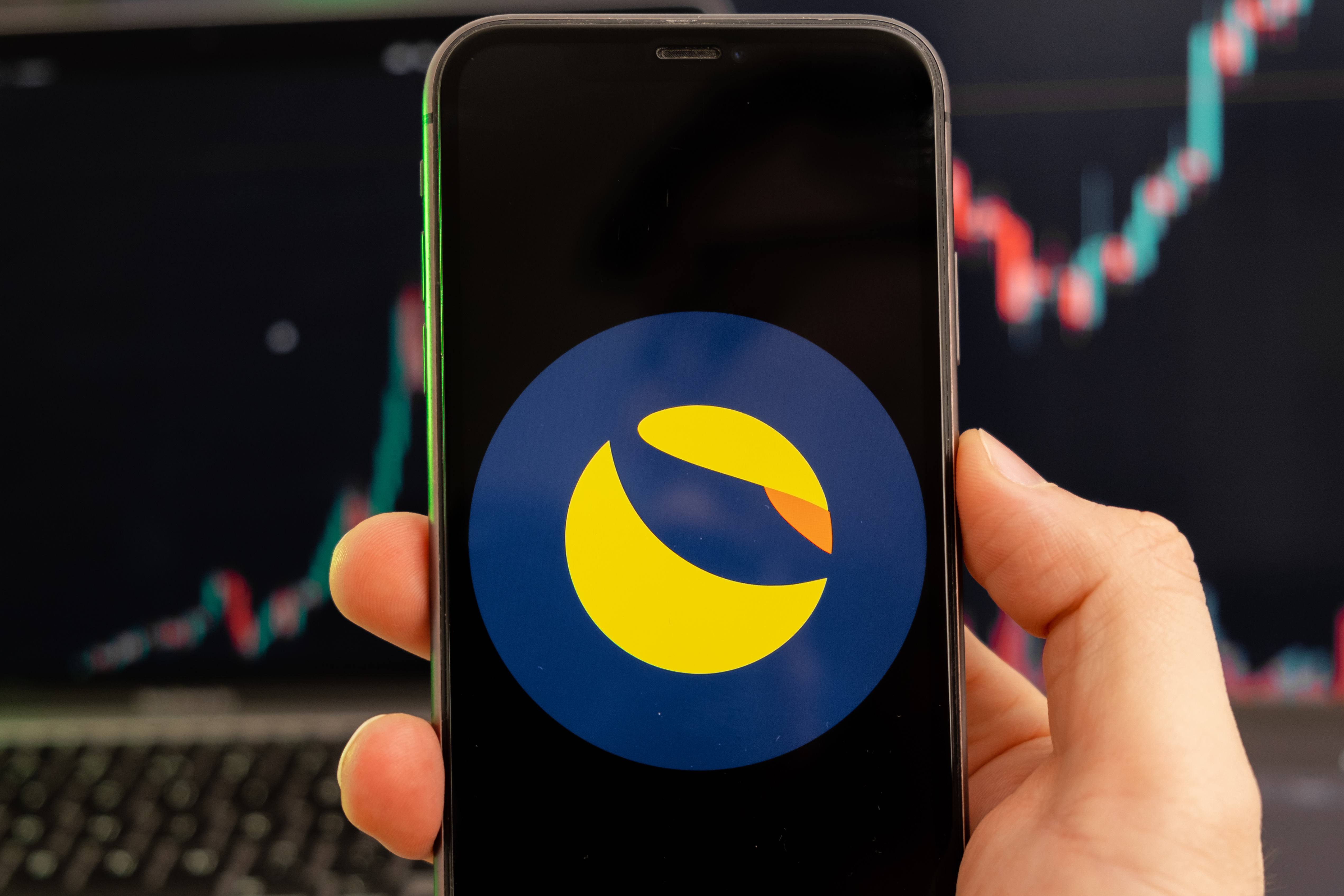 Luna Classic (LUNC), the cryptocurrency that powers the now largely defunct original Terra blockchain, has been in a technical uptrend since last March, signaling possible price strength ahead. Price predictions are thus somewhat upbeat, at least in the short term.
The Terra blockchain experienced catastrophe in May 2022 when its UST algorithmic stablecoin token depegged from its 1:1 value to the US dollar, sparking hyperinflation in LUNC, the token that had acted as collateral for it.
LUNC, which once trades with triple digits, now trades with three zeros in front of its decimal point.
Indeed, LUNC/USD was last changing hands in the $0.000126 area, with each token virtually worthless versus its pre-May 2022 crash highs in the $120 area.
But in the short term, things are looking up for LUNC.
The token is currently up about 8.8% versus last month's lows in the $0.0001160 area, with price action supported in the last few weeks by a short-term technical uptrend.
As of Tuesday, LUNC has managed to recover back to the north of its 21DMA.
Price Prediction – Where Next for LUNC?
Short-term momentum appears to be building for a rally back towards earlier monthly highs above $0.00013 and a potential break above the 50DMA.
This could open the door to further short-term upside towards support-turned-resistance in the $0.00014 area and possible on towards resistance in the $0.000155 area.
Is It Time to Buy LUNC?
Anything is possible in cryptocurrency markets and if the broader cryptocurrency bull market keeps roaring, it certainly is possible that LUNC could mount a retest of its late-2022 highs above $0.0005.
But investors should be very cautious about buying LUNC, as it is a highly speculative asset that pretty much has no fundamental worth at this point.
A small community continues to support the token, mainly those who weren't able to let go of what was lost when the Terra catastrophe happened last May.
But the vast majority of developers and investors have moved onto working on other projects.
The outlook for a revival of a viable web3 ecosystem on the original Terra blockchain is thus very poor, meaning that LUNC's long-term prospects are poor.
Investors would likely do much better by considering to invest in established blue chip cryptocurrencies like Bitcoin and Ethereum, other established altcoins, or perhaps if they have a higher risk tolerance, in token presales.
Indeed, while risky, token presales have historically been the best way for crypto investors to generate exponential returns.
Luna Classic (LUNC) and Blue-chip Crypto Alternatives to Consider
While blue-chip cryptocurrencies may continue to perform well in the coming months and years, investors should nonetheless always be on the lookout to diversify their crypto holdings.
One high-risk-high-reward investment strategy that some investors might want to consider is getting involved in crypto presales.
This is where investors buy the tokens of up-start crypto projects to help fund their development.
These tokens are nearly always sold very cheap and there is a long history of presales delivering huge exponential gains to early investors.
Many of these projects have fantastic teams behind them and a great vision to deliver a revolutionary crypto application/platform.
If an investor can identify such projects, the risk/reward of their presale investment is very good.
The team at Cryptonews spends a lot of time combing through presale projects to help investors out.
Here is a list of 15 of what the project deems as the best crypto presales of 2023.
Disclaimer: The Industry Talk section features insights by crypto industry players and is not a part of the editorial content of Cryptonews.com.
---