Telegram's TON Comes in Q3, Facebook Coin - in 2020 - Reports
Messaging app Telegram might launch its blockchain ecosystem project Telegram Open Network in Q3 of this year, while Facebook's digital payments system aims to debut in about a dozen countries by Q1 of 2020, according to media reports. (Updated on 06:54 UTC: updates in bold.)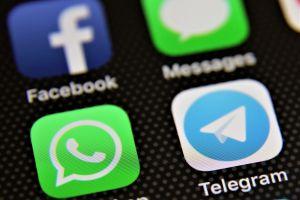 The testing at Telegram confirmed that its blockchain and consensus algorithm met the goal of its original TON white paper, the Block reported citing undisclosed sources and an internal note sent to the company's investors.
As reported, Telegram is still hoping to debut its network and token (Gram) in East Asia – with Japan said to be the preferred location for the cryptocurrency's bow.
A forecast from the HASH Crypto Investment Bank in February claimed that the Gram could be worth USD 29.5 billion by the end of 2019, after two rounds of private sales that reaped around USD 1.7 billion from more than 100 investors.
Meanwhile, according to an unsourced report by BBC on Friday, Facebook wants to start testing its token, which has been referred to internally as GlobalCoin, by the end of this year. The company has already spoken to Bank of England governor Mark Carney, officials at the U.S. Treasury and money transfer firms including Western Union about its new payment project, nicknamed Libra.
Moreover, to make sure that its new currency is liquid and tradeable, Facebook has talked to Jump and DRW, Chicago's biggest high-frequency trading firms about making a market, the Financial Times reported on Friday, citing two people familiar with the talks. The social media giant has also held talks with at least two cryptocurrency exchanges, Coinbase and Gemini, through which users could store or convert their coins, the report said, adding that all mentioned companies declined to comment.
However, Gemini, which is founded by the Winklevoss twins, is an unlikely partner for Facebook, as the twins sued Facebook founder Mark Zuckerberg for stealing their idea for a social network and won a USD 65 milllion settlement in cash and Facebook shares.
Also, as reported, Facebook has already spoken to the likes of Visa and Mastercard about its new token – allegedly a stablecoin project, underpinned by a "basket of foreign currencies."
According to previous reports, the company was looking to launch the token as early as next quarter (Q3).
It is estimated that the Facebook coin will compete with the payment system incumbents such as PayPal, credit cards and not cryptocurrencies.
However, having billions of users, the social media giant Facebook could in theory bring digital assets closer to a large number of potential users and could even act as a "dramatic catalyst," according to Spencer Bogart, a partner at venture capital company Blockchain Capital.
---