Telegram Enables Crypto Payments for Merchants, Investors Remain Bullish on the Future of InQubeta (QUBE) and Avalanche (AVAX)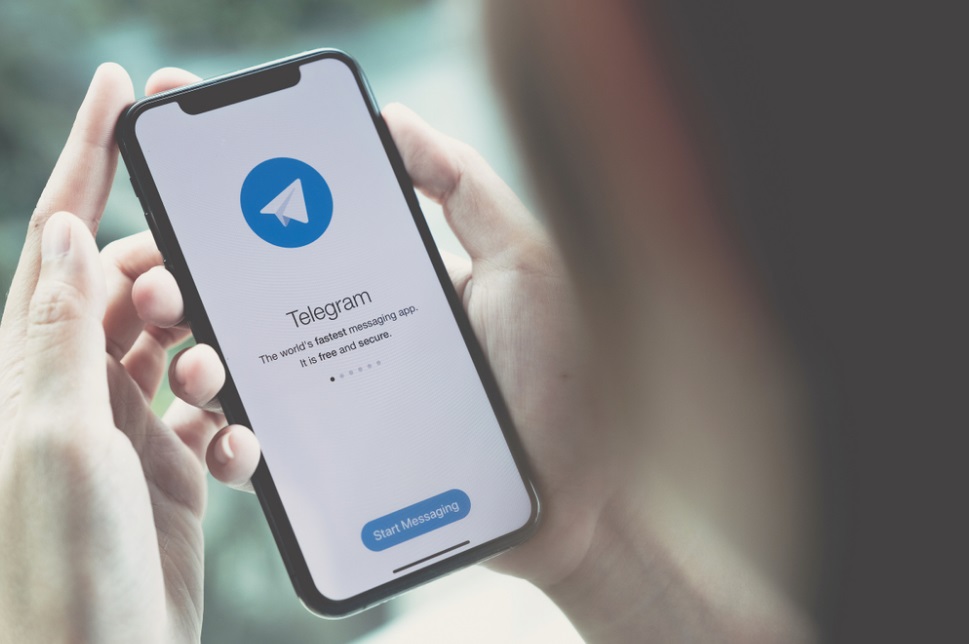 The adoption of cryptocurrencies has been gathering steam, with platforms and companies exploring ways to integrate digital assets. One of the most noteworthy developments is Telegram's decision to allow merchants to accept crypto payments. Amidst these impressive developments, attention is now shifting to InQubeta and Avalanche, with bullish sentiments surrounding them.
In this article, we will discuss the strong optimism regarding the prospects of InQubeta and Avalanche.
InQubeta (QUBE): A soaring future awaits the AI-inspired token
InQubeta is an emerging name in the crypto scene, offering a suite of innovative solutions to crypto and AI regarding investment and fundraising. Following the recent AI trend, InQubeta aims to become the first blockchain-based crowdfunding platform for AI startups.
InQubeta intends to be the world's first crowdfunding platform for AI startups via cryptocurrency using its native QUBE token. The utility token at the heart of the ecosystem, QUBE, will be used in fundraising and also in investments in lucrative AI startups. The token's exceptional use cases, which are expected to witness huge demand, make investors bullish on its future. Moreover, analysts and industry experts predicted a 50x increase before the end of the year.
As a crowdfunding platform, AI developers will be able to raise funds by minting or tokenizing investment opportunities in their startups. These minted or tokenized real-world investments will be represented as NFTs, which will be listed on the NFT marketplace. Investors can browse through the marketplace and invest in preferred AI companies through NFTs.
Furthermore, its fractional investment model allows unlimited investments in the fast-expanding AI market. Investors and enthusiasts can invest in any amount and determine their commitment level.
InQubeta further appeals to investors due to other benefits that come with holding the crypto. The token can be staked on the platform in exchange for rewards and is also a governance token. Additionally, it is also a deflationary token, making it more valuable as the token supply is designed to decrease over time due to its in-built token burn mechanism.
With over $1.7 million raised in funds, InQubeta is having a great presale run. The presale is currently in stage 2 at a token price of $0.0098. To improve investors' confidence, there was an audit by Hacken, which it passed, and a KYC audit by Block Audit. InQubeta presents a unique investment opportunity, and we recommend checking it out via the link below.
Avalanche (AVAX): A powerhouse of scalability primed for more adoption
Avalanche is one of the leading cryptocurrencies in the crypto market, ranking 19th by market cap. Avalanche has caught the attention of investors and crypto enthusiasts for its exceptional fundamentals as well as the bullish indicators it has been showing.
Avalanche is a blockchain platform that aims to solve scalability and transaction throughput challenges, making it stand out in the crypto scene. The unique consensus mechanism adopted by Avalanche allows for fast and secure transactions, with its scalability feature attracting the interest of developers and investors. As the demand for faster and more scalable solutions continues to grow, investors remain bullish on Avalanche (AVAX), as it is expected to surge in value and adoption.
Conclusion
The move by Telegram to enable crypto payments for merchants marks a significant step towards the global adoption of cryptocurrency. Meanwhile, investors remain particularly bullish on InQubeta and Avalanche for their innovative solutions. With a bullish future ahead of them, investors are paying close attention and accumulating the tokens. While Avalanche can be purchased on top exchanges, follow the link below to participate in the InQubeta presale.
---