Telegram Ditches 110% US Investor Refund Option 'for Fear of Litigation'
Instant messaging giant Telegram appears to be keen on cutting all ties with the American investors who, along with international parties, stumped up USD 1.7 billion in its delayed token launch. A Russian investor believes the move is preemptive and has been made in order to avoid legal challenges from the USA.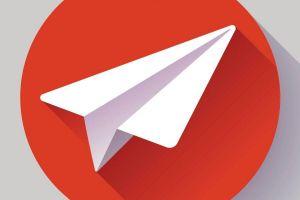 Per media outlet The Bell, which says it has seen copies of a new letter sent out to the investors in the Telegram Online Network (TON) mainnet and its gram token, a new letter circulated on May 4 states that America-based investors will only be offered a 72% return on their investment stakes, as per their initial contract with the company.
As previously reported, Telegram had recently told investors they could choose between two options – an immediate 72% payback now, or a 110% payback by the end of April 2021 if the TON network had failed to launch by that time.
But the new letter says that the second option is no longer on the table for United States residents.
Per Forbes Russia, which also says it has seen a copy of the May 4 letter, one prominent investor thinks he knows why Telegram has taken this latest step.
The news outlet quotes venture capital company Mindrock Capital's managing partner Pavel Cherkashin, who says he invested USD 20 million in TON, as opining that Telegram is preparing "for unfriendly behavior from large American investors who could be preparing to bring lawsuits against the company."
Cherkashin adds,
"It is hard to imagine that [Telegram] received a lot of support from America-based investors for the [110%] option that it offered. This probably means that […] they were only left with one option."
And the Mindrock Capital partner hinted that Telegram likely decided that the presence of a second option would only complicate matters from a legal perspective – and give investors more leeway for legal action against the company.
As reported, Telegram plans to pay off its debt to investors by selling off equity.
Telegram's ambitious plans to launch a native token appear to have been all but derailed by the American regulatory Securities and Exchanges Commission (SEC), who succeeded in convincing a court in the country to hit Telegram with a domestic and international ban on its planned token issuance.
Telegram, for its part, has refused to concede that all is lost with TON, however, and believes its channels of dialogue with the SEC are still open.
---